I most certainly didn't intend to review another dog food on my blog quite so soon, but when Cobbydog got in touch and asked if the girls would like to taste test their Cold Pressed Dog Food I just couldn't refuse. Why? Because Cobbydog Optimum Chicken Cold Pressed with added TumerAid is made in Yorkshire. In fact, as far as I know it's the first cold pressed food to be completely produced in the UK.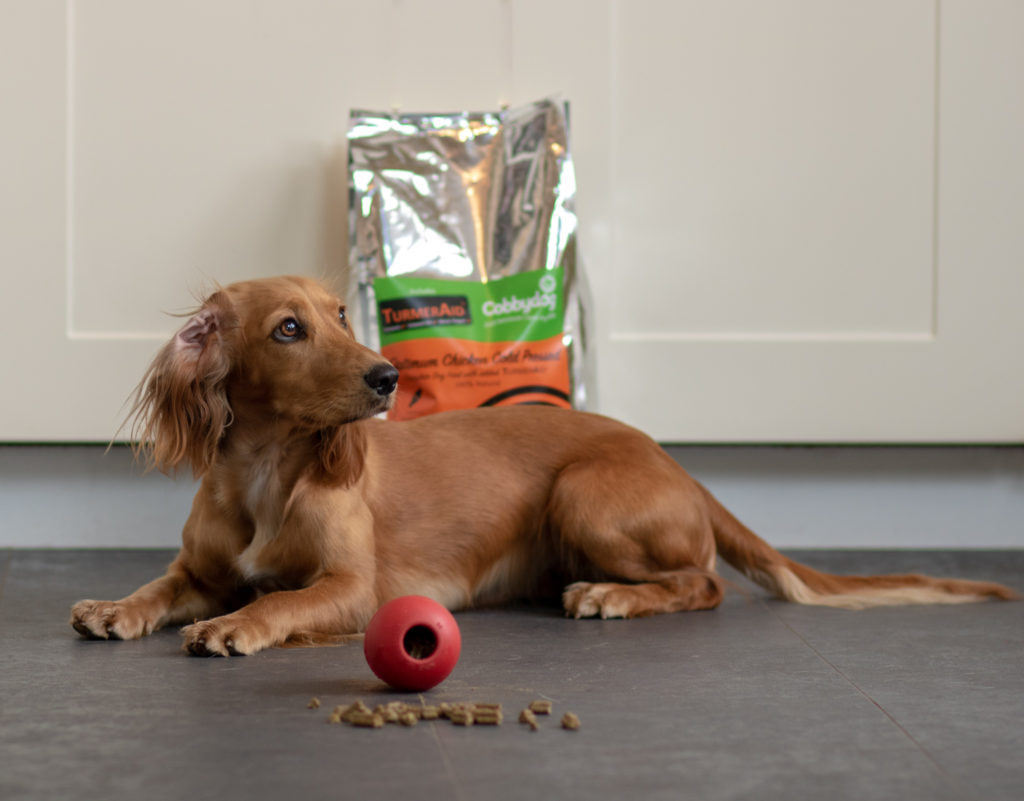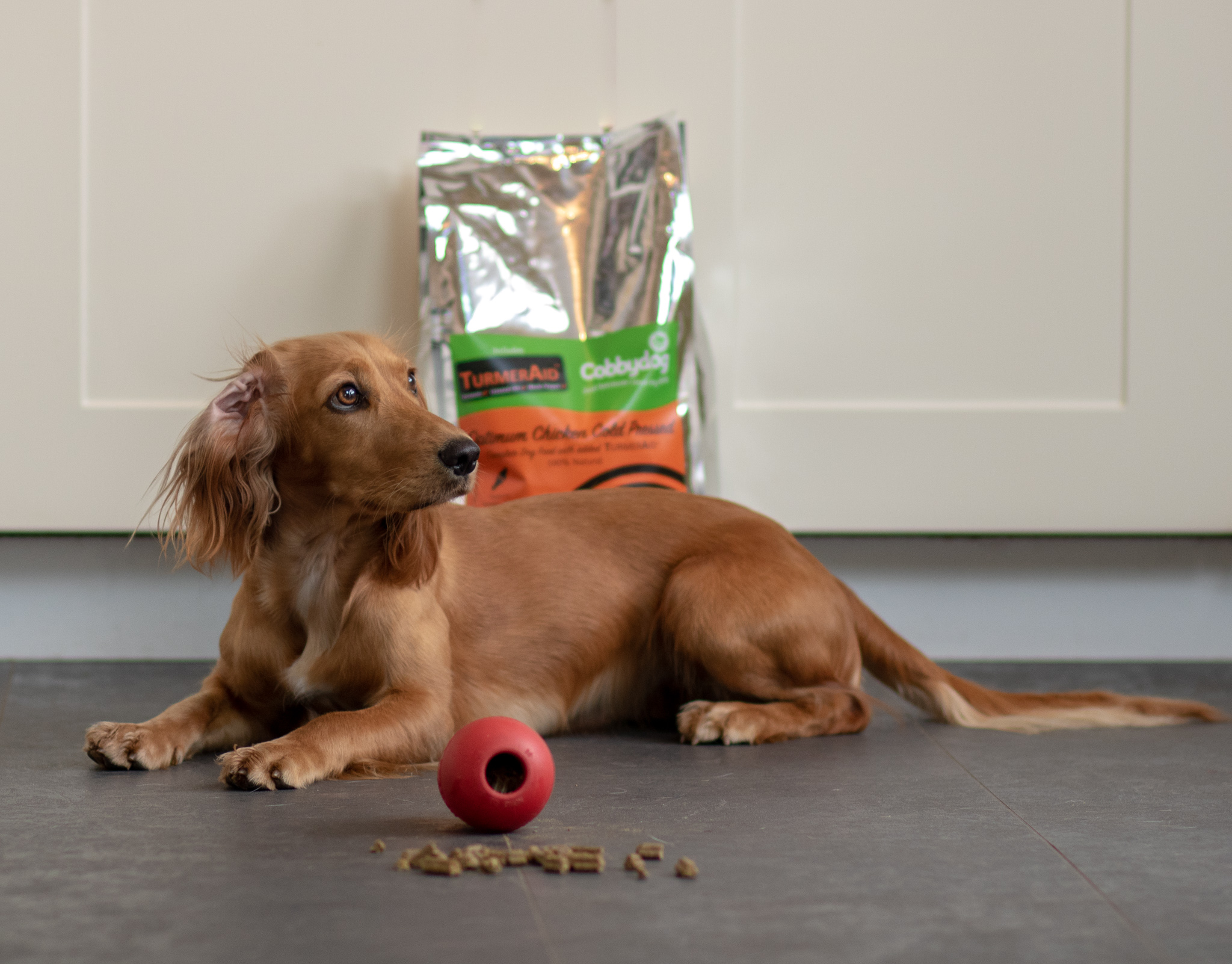 In general there are several advantages to feeding a cold pressed food over extruded kibble, it is processed at much lower temperatures resulting in the food retaining more nutrients. Also when consumed by your pooch it dissolves from the outside in so it is commonly believed that it decreases the risk of bloat. Cold pressed food is also a great alternative for us raw feeders to take on hiking trips and holidays as it can be fed in combination with a raw diet.
I really love that Cobbydog use 100% natural ingredients in their food, and that it's grain and gluten free with no artificial additives. I also found it interesting that the food contains TumerAid, (a blend of Tumeric, Linseed Oil, Black Pepper and Apple Cider Vinegar) This addition, it is claimed, aids digestion, helps to maintain a shiny coat and supports healthy joints. Now, I don't have any experience in feeding this to dogs, but what I do know is that when I supplemented a slightly arthritic mare with a similar blend of ingredients it worked wonders!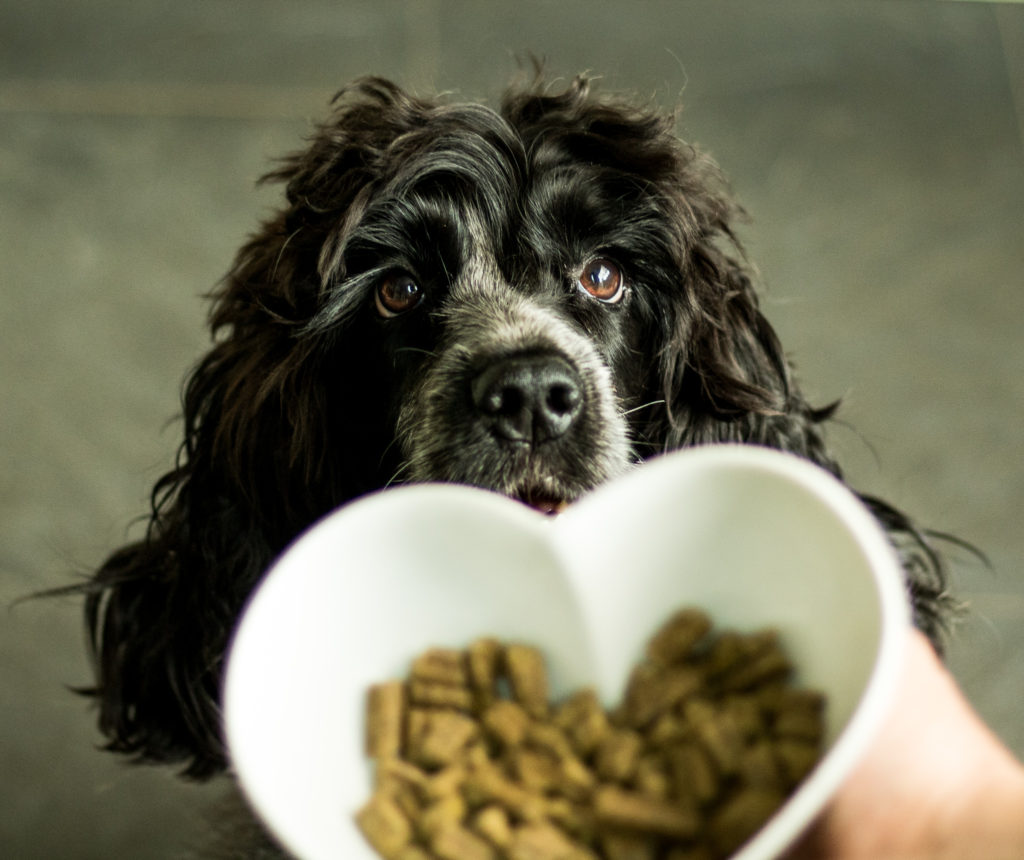 There's lots I like about Cobbydog but there's one thing I'm not so keen on – the food, in common with most (but not all ) cold pressed dog foods uses dried ground chicken (aka as meat meal or rendered meat) in their recipe. This probably wouldn't affect most peoples choice of dog food, but it is one of the main reasons I initially decided to feed my dogs a raw diet, so in the interest of transparency I feel I have to mention it. On the positive side the company only use human grade chicken from DEFRA approved renderers and it contains an impressive 42%!
Maya and Lucia absolutely love Cobbydog, the aroma of it seems to drive them wild, although I can't smell anything much! I have been using the food as training treats and as Lucia has recently grown an inch or two and is looking a little lean, she's been having an extra kong filled with Cobbydog at lunch time, do I have to say she approves?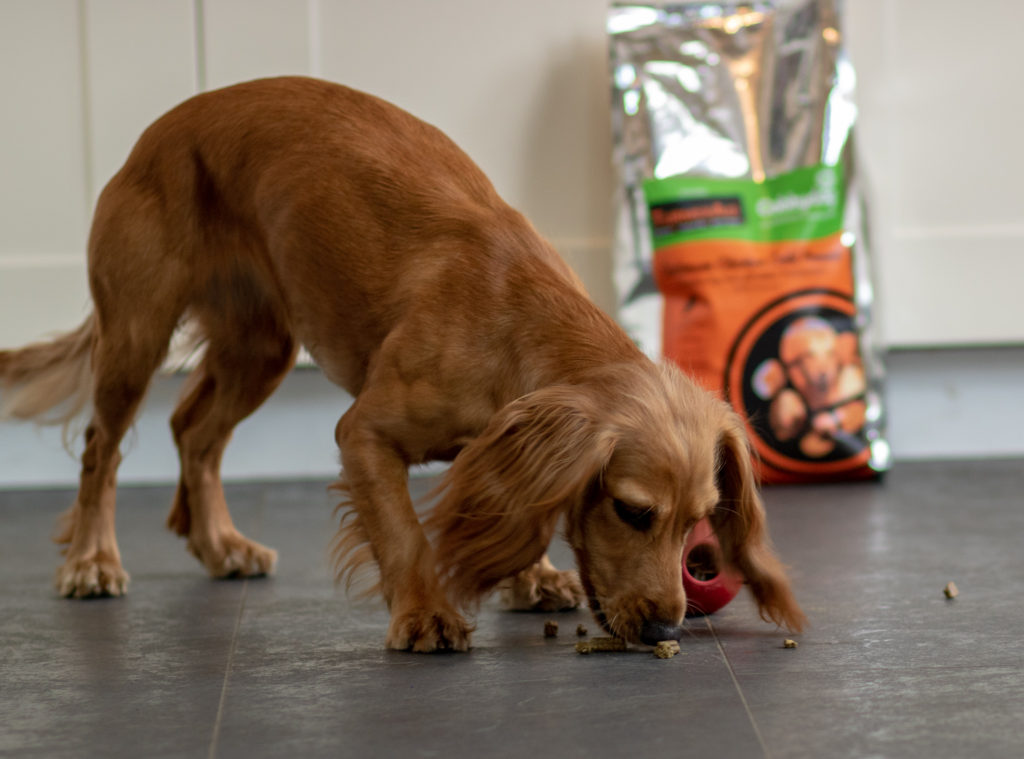 Whether we like it or not Brexit is coming to the UK, according to most economists this means we are likely to see prices of goods imported from Europe rise, I think that puts Cobbydog in a very good place indeed!
The food is available to buy from the Cobbydog website in 3kg or 5kg bags or from your local stockist. You can always contact their advice line on 01423 503319 with any questions or for further information regarding any conditions, medications or supplements your dog may take to check their compatability with Tumeric.
Thanks for reading,
Sal, Maya & Lucia xxx
Cobbydog gifted Maya & Lucia some food in exchange for an honest review.
*When you start to feed your dog a new food always check the ingredients carefully to ensure there's nothing in it your dog is allergic to (for instance this food contains peas which a small minority of dogs are intolerant to) and introduce it gradually. Consult with your vet if you are not 100% sure.