Maya and Lucia, like most dogs, like nothing better than to settle down on their beds with a dog chew. When the clock strikes eight I can guarantee that wherever I am in the house and whatever I'm doing two sets of doleful spaniel eyes will be gazing up at me impatiently waiting for their 10 minute training session and big reward of the day – a dog chew. Not only does this give me an hours peace and quiet, but chewing as well as being enjoyable and relaxing for the dogs has the added benefit of helping to keep their teeth clean. (Proper dental care like brushing their teeth and a yearly vet check are still essential though!)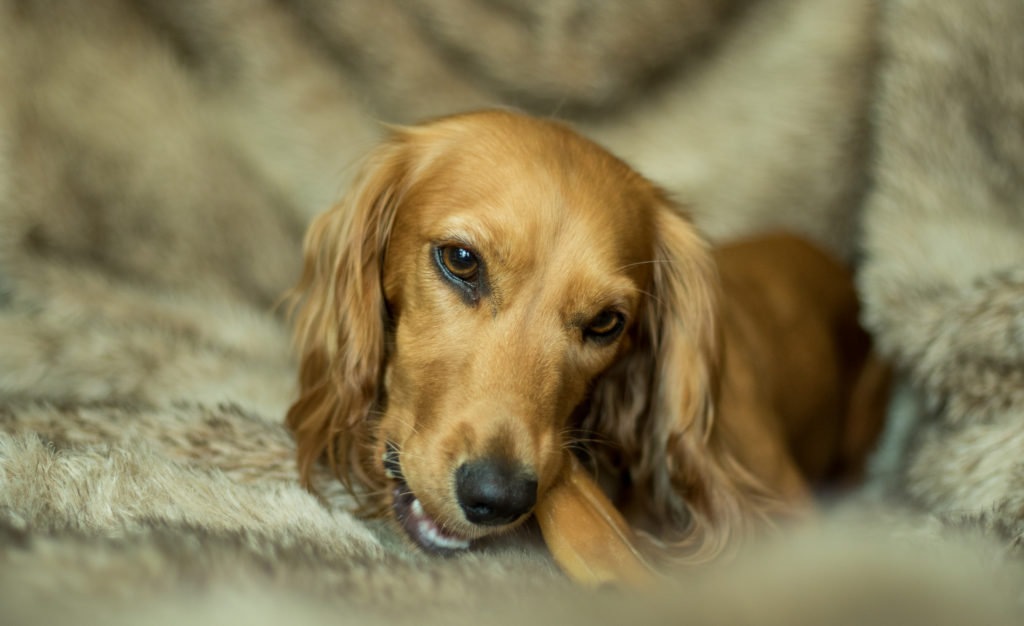 However all dog chews aren't equal. Some might even harm your pet. For example  did you know rawhide is actually a by-product of the leather industry? It's treated with chemicals and coloured and flavoured to look pretty and taste nice to your dog, sometimes with potentially toxic substances. Oh, and the way it breaks down when chewed to a soft gum like consistency is a choking hazard as well. Whilst some very popular dental chews, some of which are stocked at your local supermarket or corner shop contain additives that I would never feed Lucia and Maya, such as Sodium Tripolyphosphate (E451), which is used in detergents and Iron Oxide (E172) – I could go on but I think you get the picture!
The companies that make these though have a vast advertising budget so it's little wonder that many loving dog owners feed these to their dogs mistakenly thinking that they are doing them nothing but good. And who could blame them, definitely don't feel bad if you have been giving your pooch these. But, there is an alternative – Natural Dog Chews – and that's what I give my dogs. Things like Beef Trachea or Lucia and Maya's new favourite, Camel Mega Chews, which are 100% natural with no added preservatives or anything else nasty. Yes, some of these chews are a bit smelly but some are not and they are a healthy, long lasting way to really treat your pooch!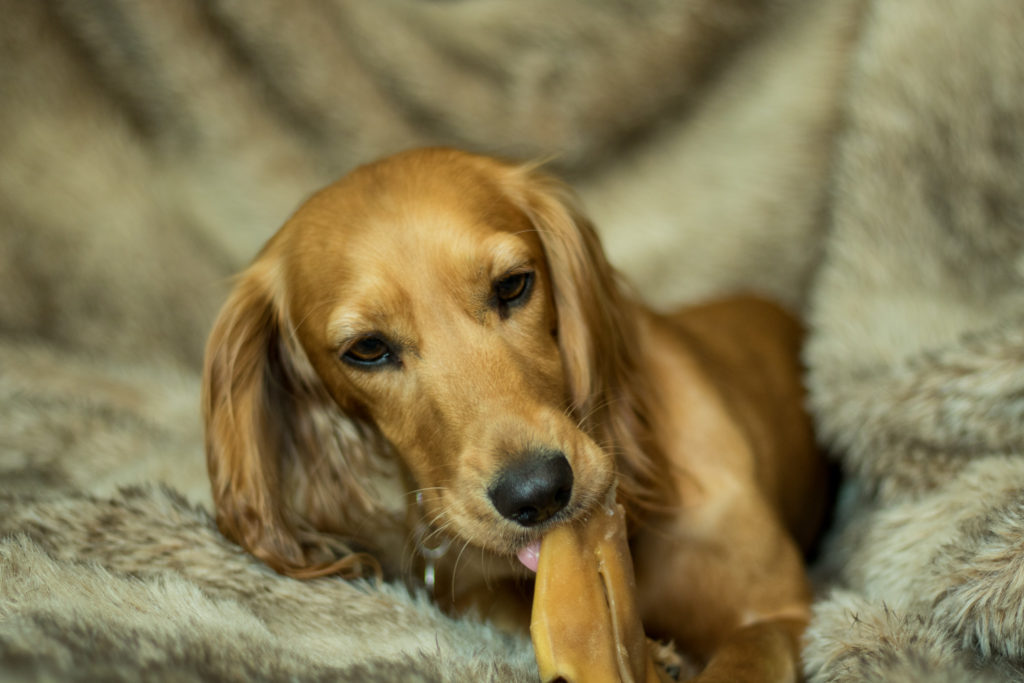 One great thing that's come out of social media is that more information about what's healthy for your dog is getting out there. Dog influencers (that expression really makes me laugh, my spaniels are free spirits and I certainly don't influence them unless I'm in possession of a ball or something edible!) and bloggers are being asked for advice too and lots are spreading the word about the benefits of natural dog chews. There's a long way to go but one company I follow on Instagram Devil Dood Direct have started to make a difference, not only selling natural chews and treats, but giving her followers so much information through her Instagram stories and on her feed to help them make the right choices. It's where I buy most of Maya and Lucia's chews nowadays.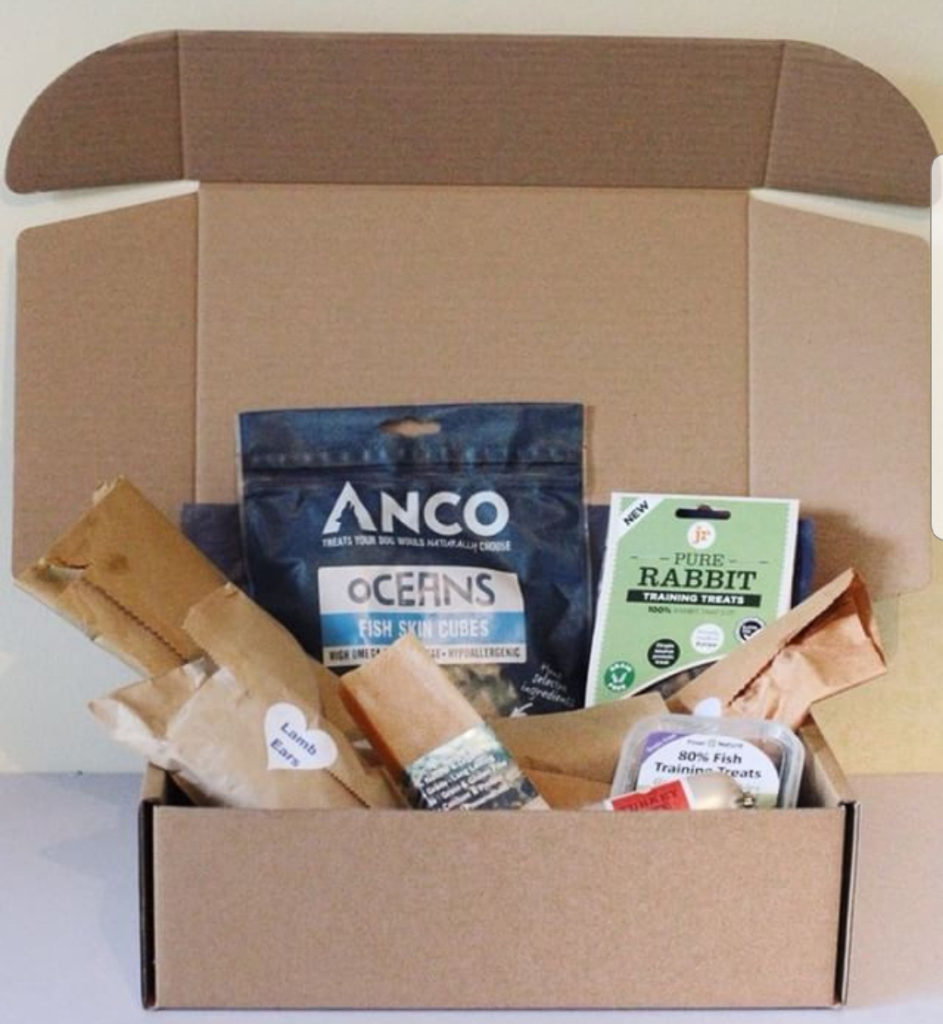 A sample Signature Box from Devil Dood Deli
Devil Dood Direct offer a monthly box from the Deli section of their site, it's not a subscription service as such, you just order the monthly boxes you want. Choose from especially curated boxes for soft or hard chewers to travel boxes for those trips away to the top of the range Signature Box. You can even choose to order a trial box which contains one of every chew they do so you can find out which chews your dog prefers. Some of these boxes contain natural treats too and Emily, the owner is very knowledgeable and helpful so I'm sure she would be more than happy to help you make your selection. If you order from the Deli section of the shop you could use our discount code woofwag10 to get yourself 10% discount. The monthly boxes ship once a month so check out the Devil Dood Direct site to find out details.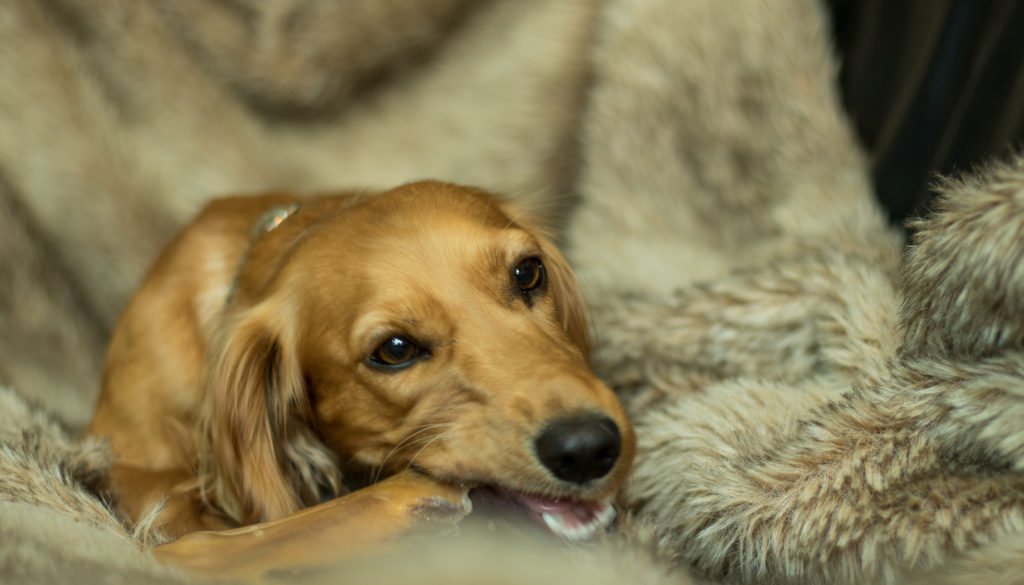 You can also order a range of chews and treats from the Direct section of the site which  means that your pooch can get their paws on the chews that much sooner. The site also stocks lots of enrichment products from Lickimats (I can't recommend these highly enough) to Zogoflex treat toys and plushes that can either be added to a monthly box or purchased alone as well as a selection of RAW food and a gorgeous range of collars and leads.
What do you think about natural chews? Do you already give these to your pooch? are you happy with the chews your currently feed or are you thinking about making the change?  Why not let us know in the comments below.
Love Sal, Maya & Lucia xxx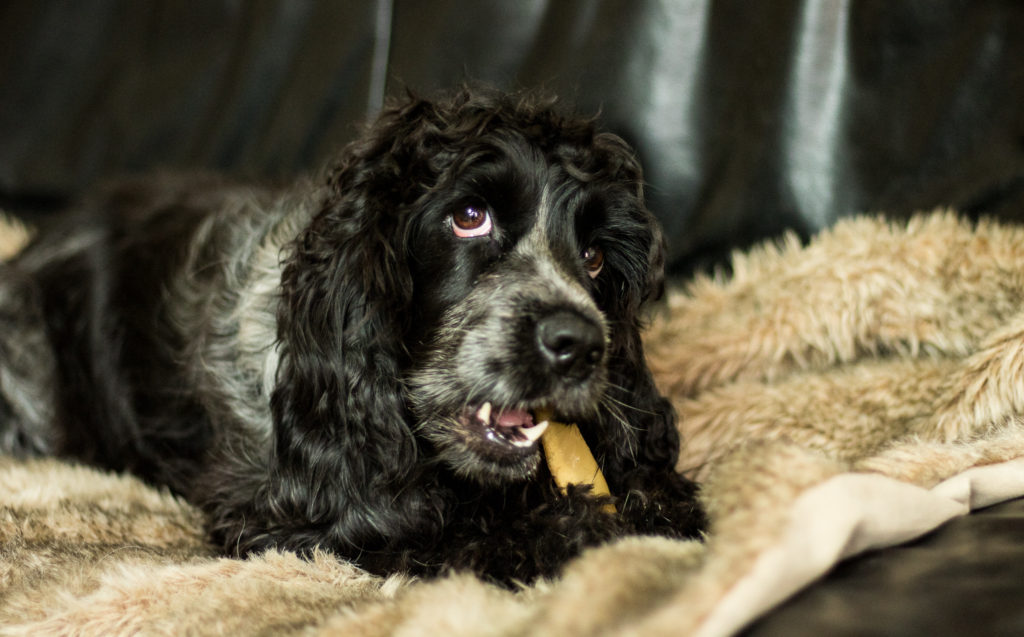 *Never leave your dog unsupervised with a chew!