Spring has always been my favourite season, I love seeing the first glimpses of green shoots on the trees, the gorgeous vivid yellow daffodils and I can't think of anything more beautiful than a cherry tree in full blossom. The thing I like best though is getting out and about with the dogs, exploring new places together and just making the very most of the longer daylight hours.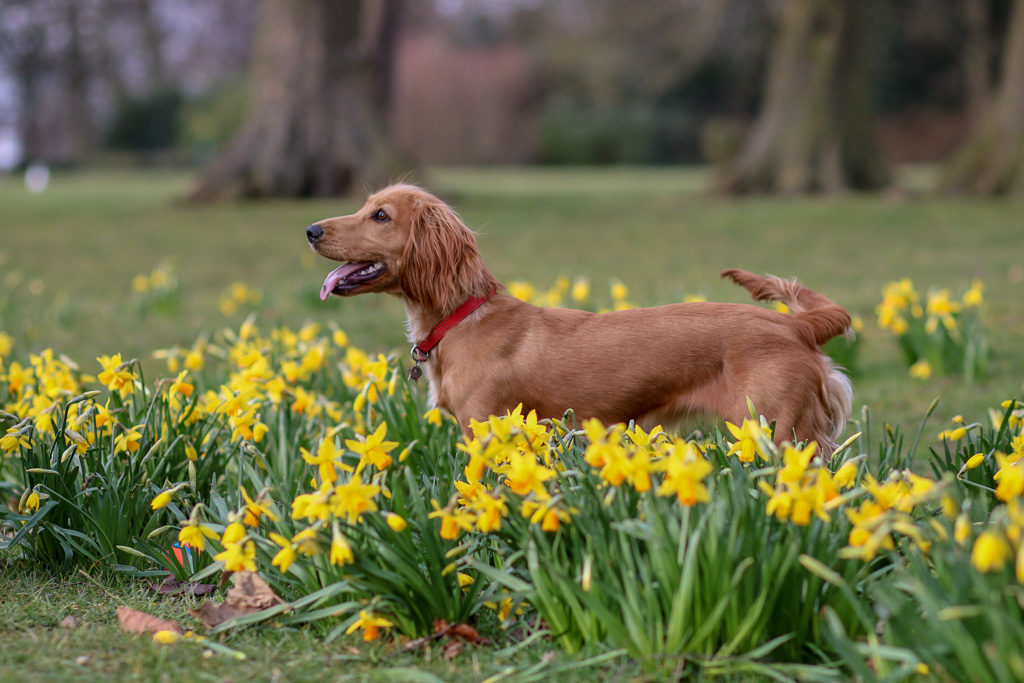 1. This year is Lucia's first spring so I didn't waste any time in showing her what was expected! Taking a few photographs of my girls posing with spring flowers is a must in my book and I know that looking back at these pictures will bring a smile to my face for years to come. I can't wait to snap the girls amongst the bluebells when the season starts in late April/May, our nearest bluebell wood is Beverley Westwood – why not find out where yours is too so that you can plan a day out in advance.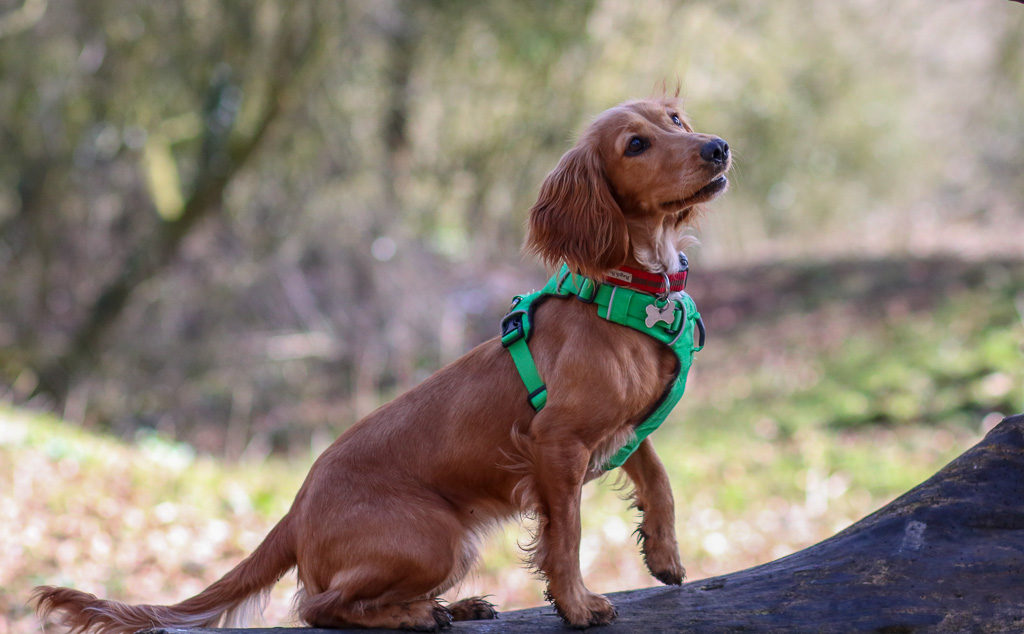 In the spring at the end of the day you should smell like dirt – Margaret Atwood
2. Spring picnics are a real celebration in our family, why not make up a picnic you can all share with dog friendly ingredients such as chicken breast, sliced carrot, banana, apple etc. Read my "5 tips for a dog friendly picnic"  post from last year for some advice on what to take.
3. Buy a National Trust or English Heritage annual pass and go out and visit new places – I love history and try to explore different locations with the dogs regularly. Maya and Lucia really enjoy sniffing round these old buildings and I often wonder what their powerful sense of smell tells them about the past.  Most properties allow dogs to explore their grounds and many have dog friendly cafes. (dogs are usually only allowed in the outside seating areas but nearly all provide bowls of water, and most have an emergency poop bag supply!)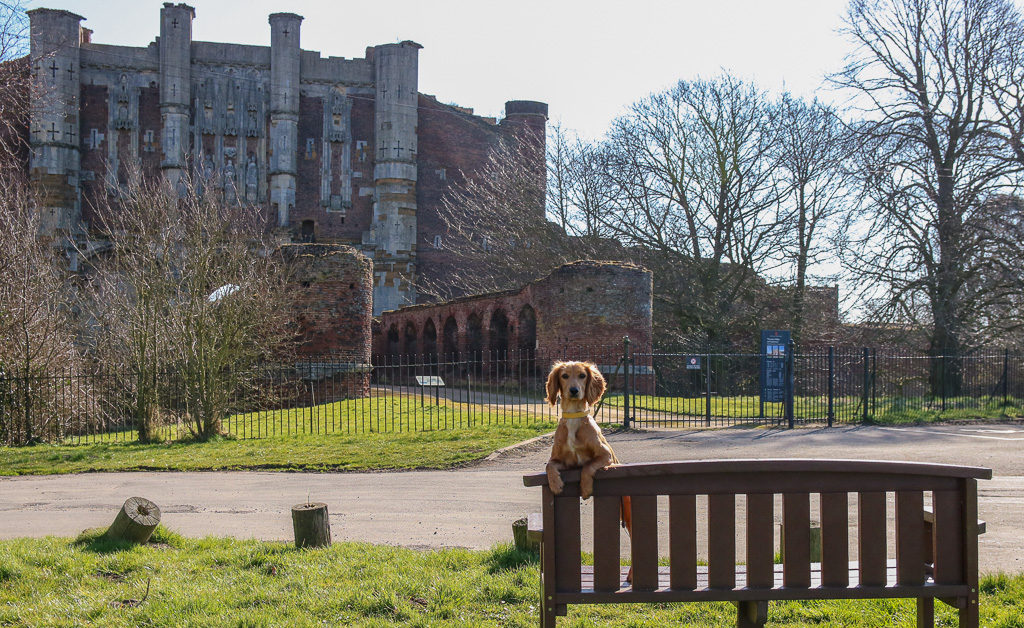 4. Lucia and Maya are lucky that they have each other to play with but I still think spring is the ideal time to meet up with doggie friends in the park so that the pooches can enjoy themselves and us humans can chat and relax. In our local dog park, East Park in Hull,  the café is very dog friendly both inside and out on the patio, it even serves up a mean doggie sausage which is a big hit with the all the local dogs!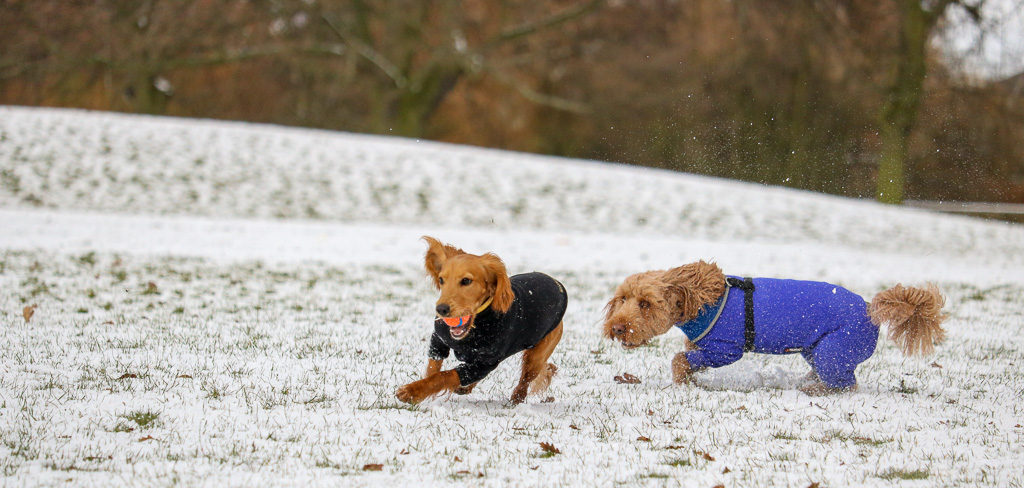 5. Is spring really even spring for spaniels if they don't get to spend the odd day at the beach. We are so lucky that there are a couple of all year round dog friendly beaches within an hours drive, our favourites are Fraisthorpe, near Bridlington and Humberston Fitties beach near Cleethorpes. There are also several beaches near us where dogs are only allowed in certain areas in high season. It's best to check the regulations of your local beach online before you go, as on many beaches there is a dog ban from May – September and in some places the restrictions come into force from Good Friday!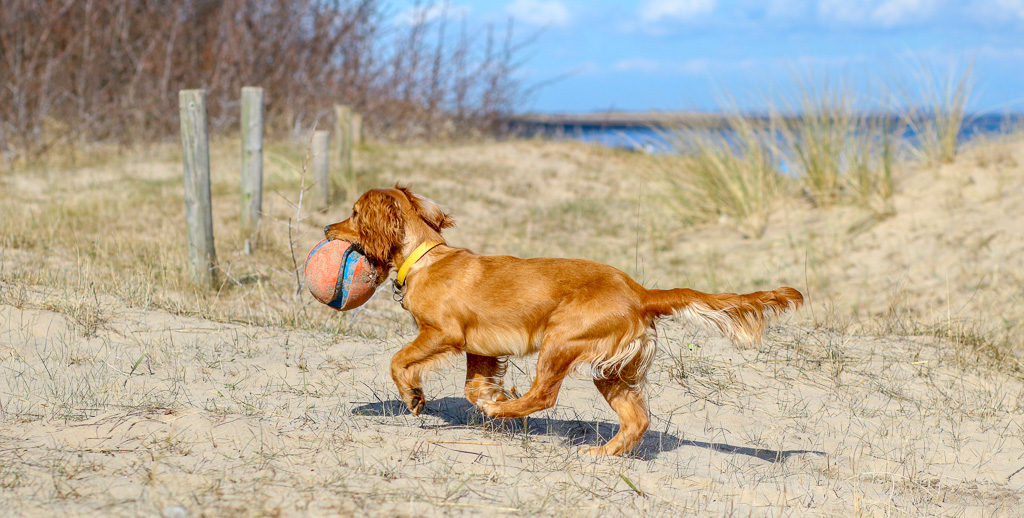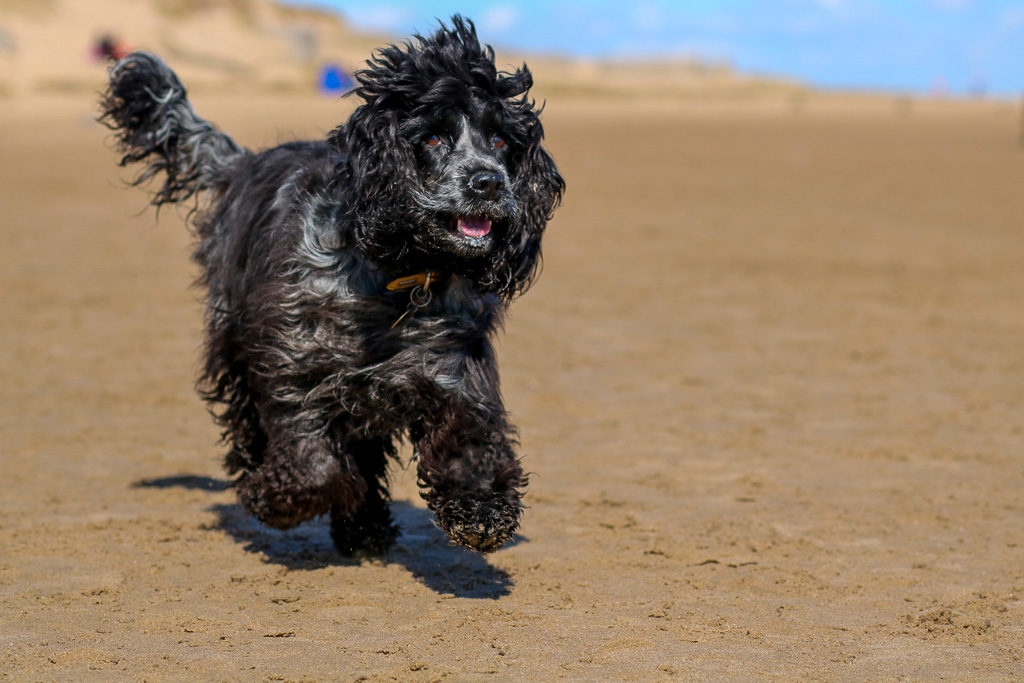 Location sorted though and there's the best time to be had, Maya and Lucia love to splash in the shallows, chase balls and climb sand dunes. Rod and I usually use a trip to the beach as an excuse to have some fish and chips and an ice cream and at the Cow Shed Café at Fraisthorpe Beach doggy ice lollies are on offer too, so Maya and Lucia don't miss out! Remember to take plenty of drinking water and a fleece and towel for your pooch on a beach trip  – the Soggy Doggy Super Shammy I reviewed a couple of weeks back is excellent for drying off the pooches after frolics in the sea and sand.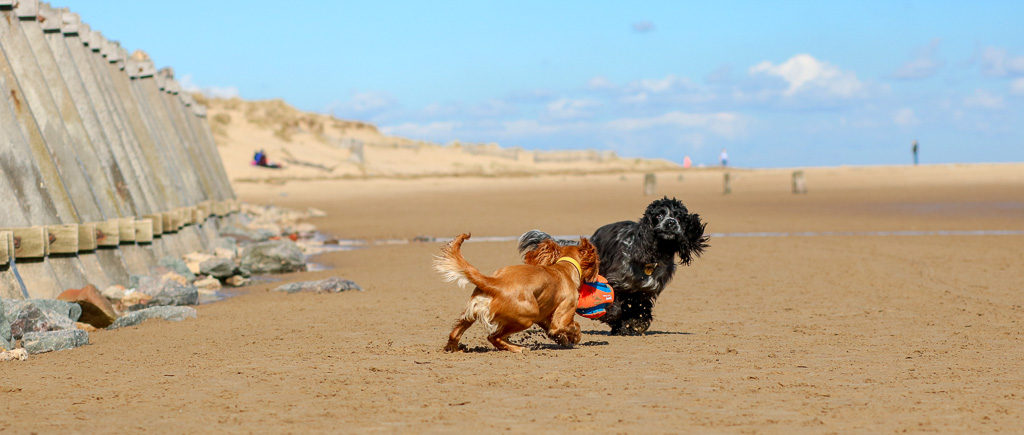 Of course I couldn't write a post about spring time without mentioning the Easter Bunny, in our household she takes her role very seriously and as you can see from the photograph below enjoys having her picture taken in the obligatory bunny ears!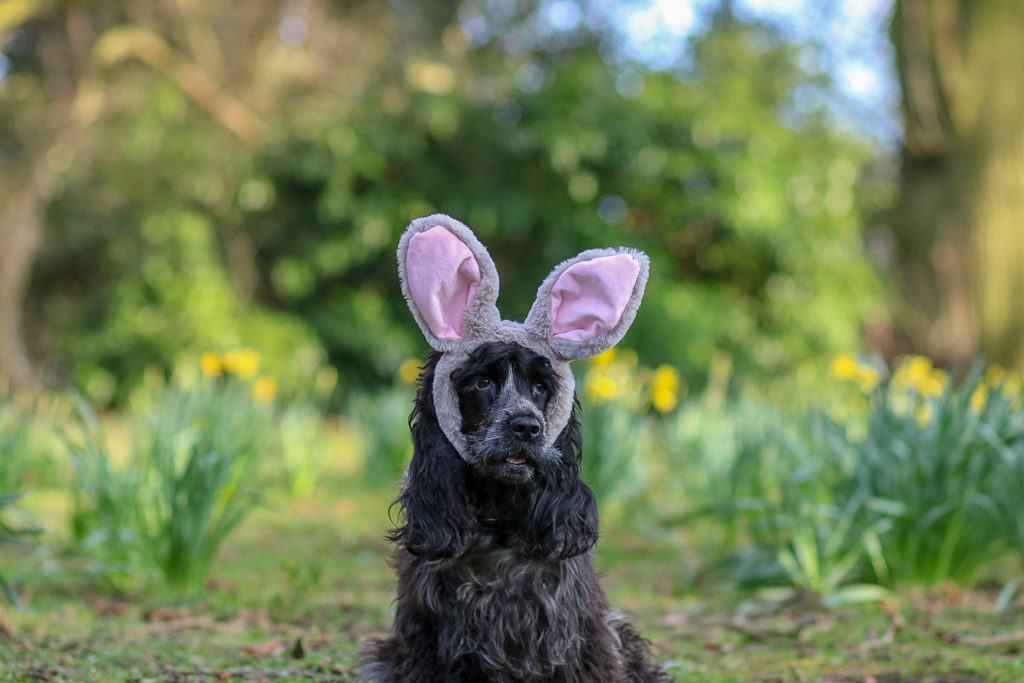 Happy Easter everyone, do let us know in the comments below what you are getting up to this spring.
Love Sal, Maya & Lucia xxx