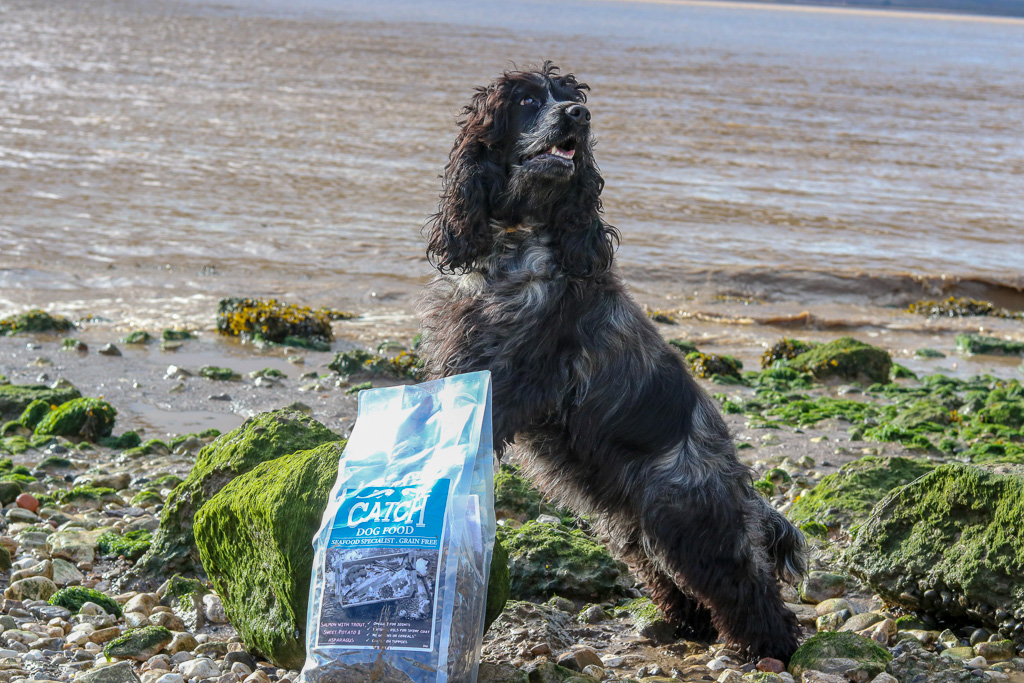 Maya and Lucia are predominately raw fed – but as I've said before on this blog it's not for everyone. Lots of pet parents prefer the convenience of dry food and lets be honest sometimes us raw feeders do need a strong stomach. Feeding dry doesn't have to mean unhealthy though and so when petshop.co.uk got in touch with me and asked me to collaborate with them and write an honest review of Catch Grain Free Dog food and dog treats I thought why not?
The founders who have a passion for healthy eating themselves, were inspired by childhood fishing memories on the Cornish coast to create a dog food using fresh fish as it's protein source. Catch Dog food is the result, a dry, grain free food which contains 50% fish from the Atlantic, Iceland and Scotland.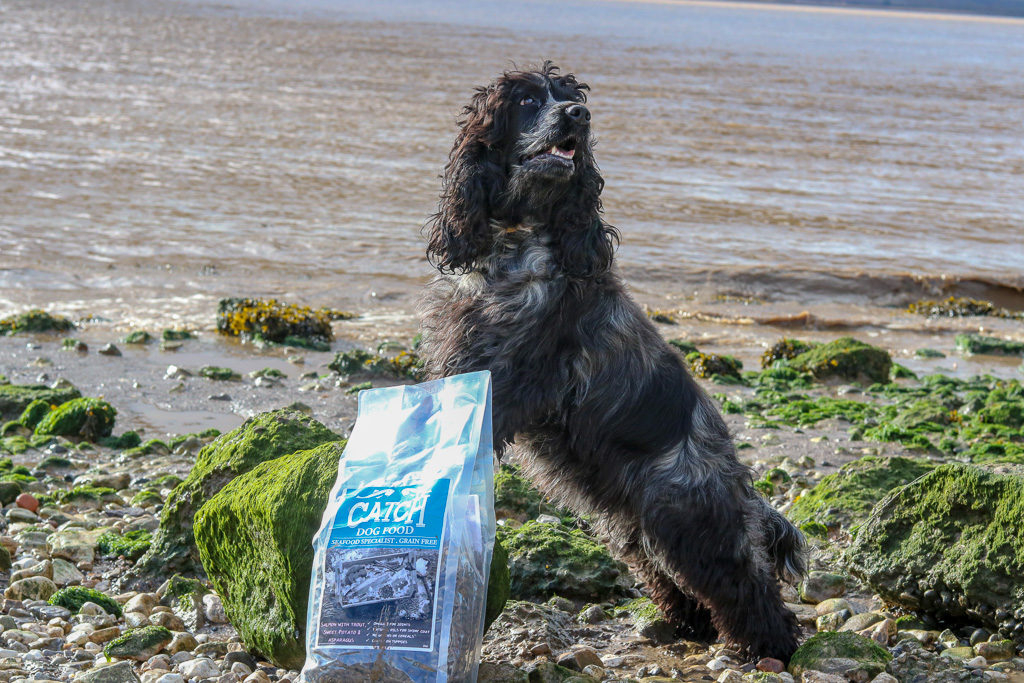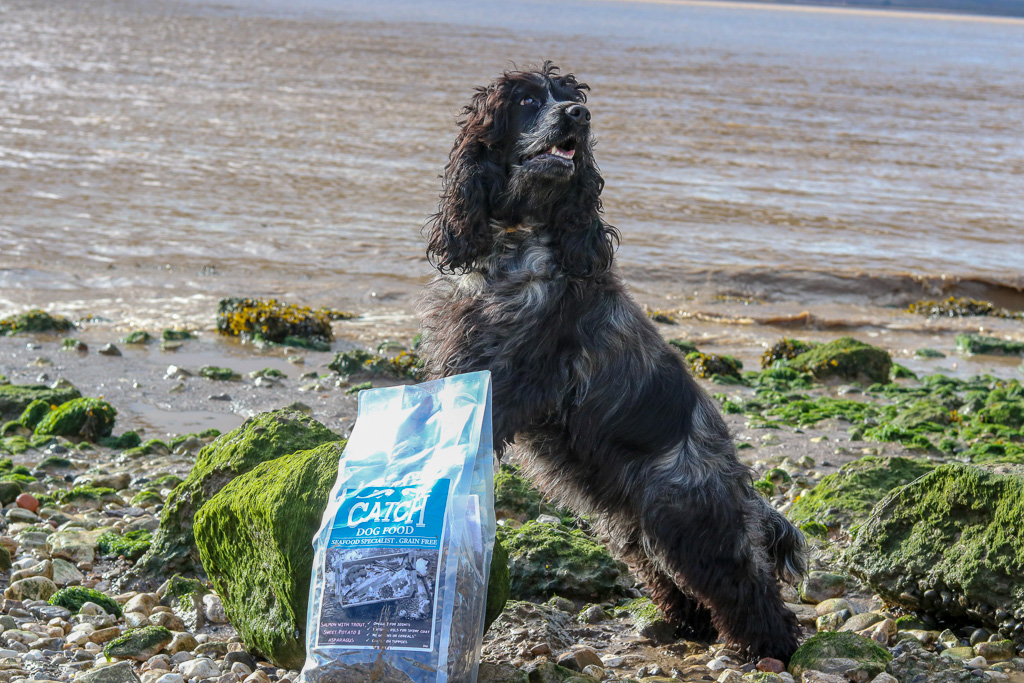 *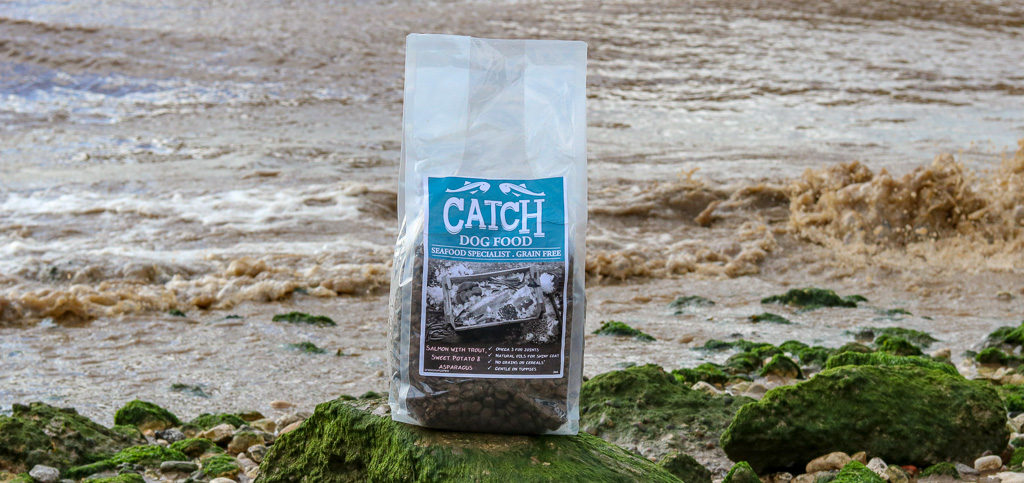 *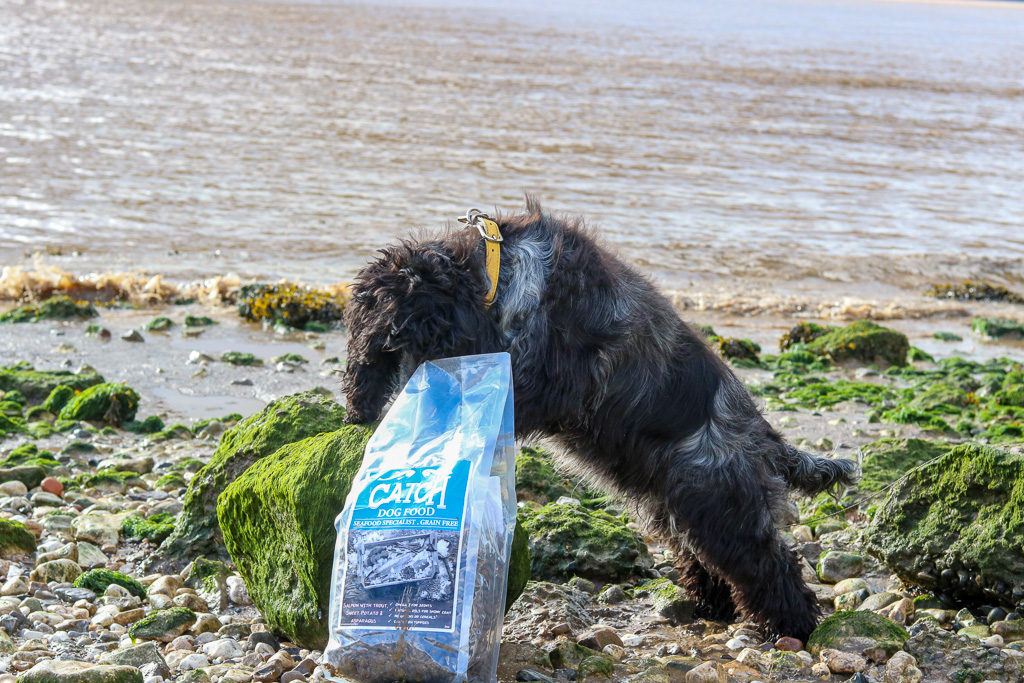 When the package arrived it was subject to lots of interest from the girls and when I opened it I soon found out why fishy treats are their absolute favourite and I could see the disappointment in the girls eyes when the whole lot was immediately packed away in my "for review cupboard".
The food itself is 100% natural and grain free, and actually smells quite palatable. There is lots to like about the ingredients for a reasonably priced dog food as it contains 36% freshly prepared salmon and trout as well as 12% dried salmon and 26% sweet potato. However the food is listed as containing "Derivatives of Vegetable Origin" and "Oils & Fats", terms which are commonly used by pet food manufacturers and basically means that they can mix and match veg according to what's available and there is no way of knowing precisely which oils and fats are added to the food, although it does state that some is the healthy omega 3. On the Petshop.co.uk there is a helpline number and customers are welcome to call the pet health specialist for more advice, which I would definitely do if my dog had allergies or would just like to be reassured.
When it came to taste testing the kibble itself, I decided to put some in a kong for Maya and use a couple of kibbles as treats for Lucia. The girls were happy to eat it (mind you they are not the fussiest!!) and willingly accept it for a reward in training so it's a definite paws up for taste!
Look, it goes without saying that given the choice my girls would rather have a delicious bowl of real meat or fish or wet food than a bowl of brown biscuits as that is what they are used too, but if you choose to feed your dog a kibble diet either because of preference, budget, allergies, beliefs or convenience Catch is a pretty healthy choice. Petshop.co.uk also offer a convenient subscription service on dog food which means you can save a few extra pennies, and, at the time of writing Catch is on special offer – 55% off a 2kg bag makes it just £6.99, so now is definitely the time to try it if you fancy it!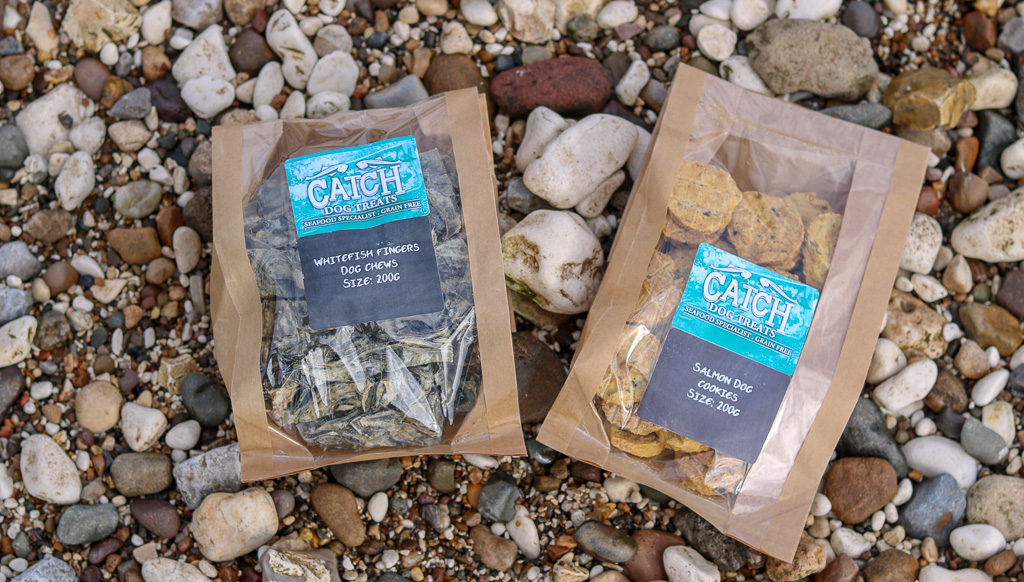 And as for the Catch Natural Whitefish Fingers Dog Chews, which are 100% natural whitefish skins, it's a massive paws up from us,the girls absolutely loved them and they are exactly the sort of treats I like to feed my dogs, we'll definitely be ordering more. The salmon dog cookies went down a storm too and there's lots of other healthy fishy treats by Catch available from the Online Pet Shop .
Choosing a dog food is so difficult with the plethora of choices available but I think we all get there in the end and find a food that suits our own dogs.
Love Sal, Maya & Lucia xxx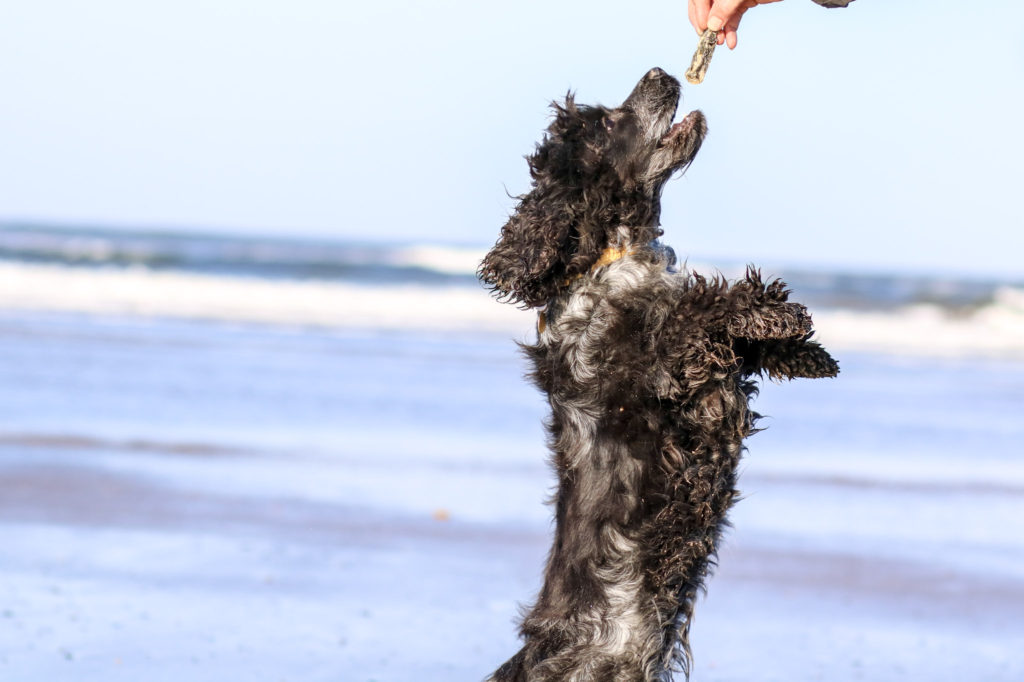 *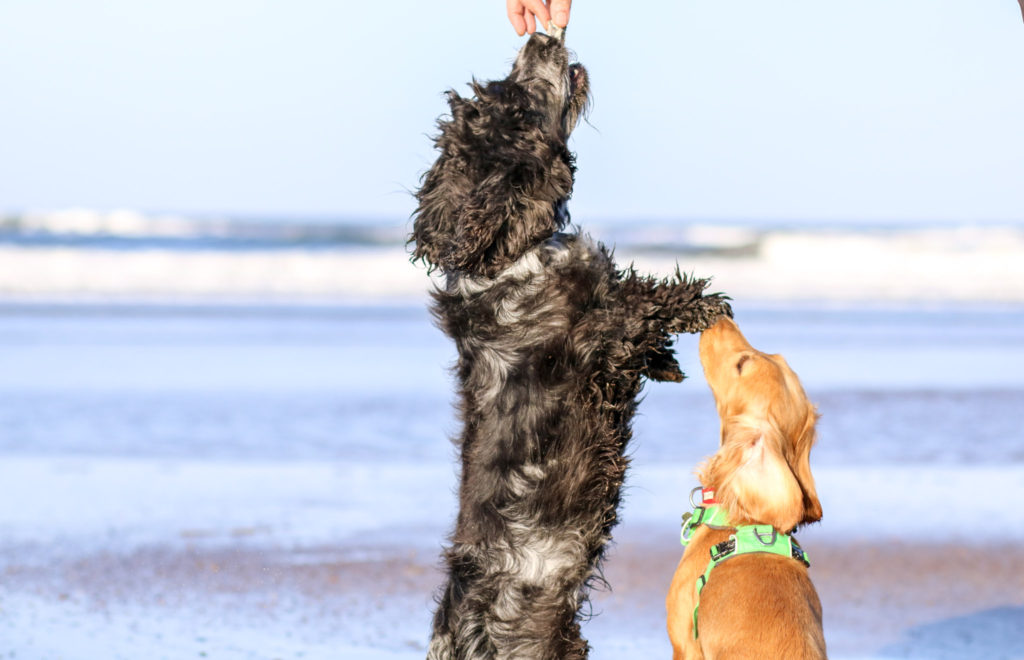 * We were gifted these products by petshop.co.uk in exchange for an honest review.