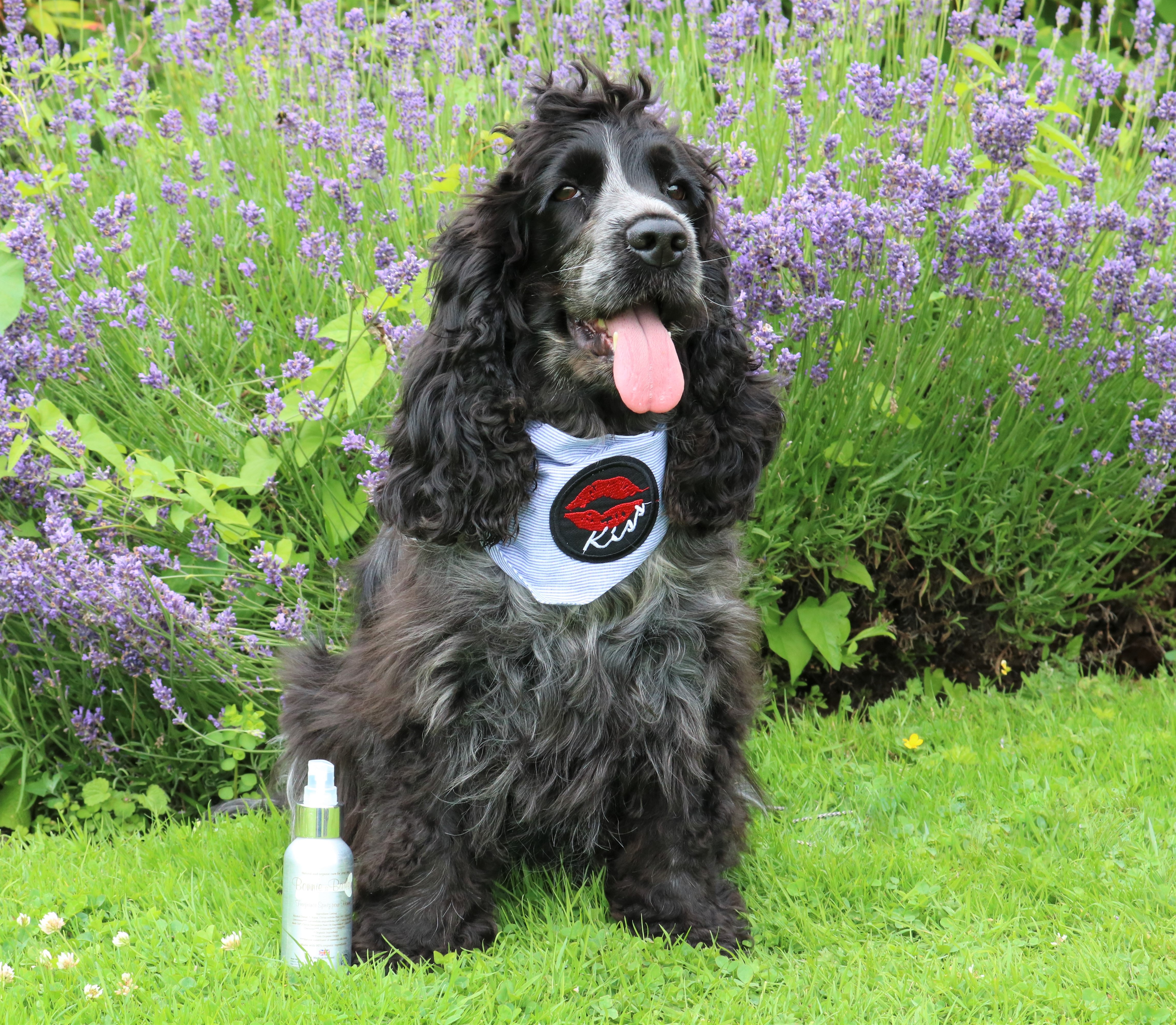 Maya is a spoilt dog – there I said it! She lounges on our sofas, sometimes sleeps on the big bed and has an ever growing wardrobe of fashionable bandanas and bow ties. One thing that I had never even thought of buying for her though is eau-de-pooch so when Bonnie & Bailey kindly sent us a sample of their Fragrance Spritz to review I was intrigued. The fragrance came in a sleek aluminum container and looked every inch a product for the designer dog! Maya's face said it all – she had arrived!!!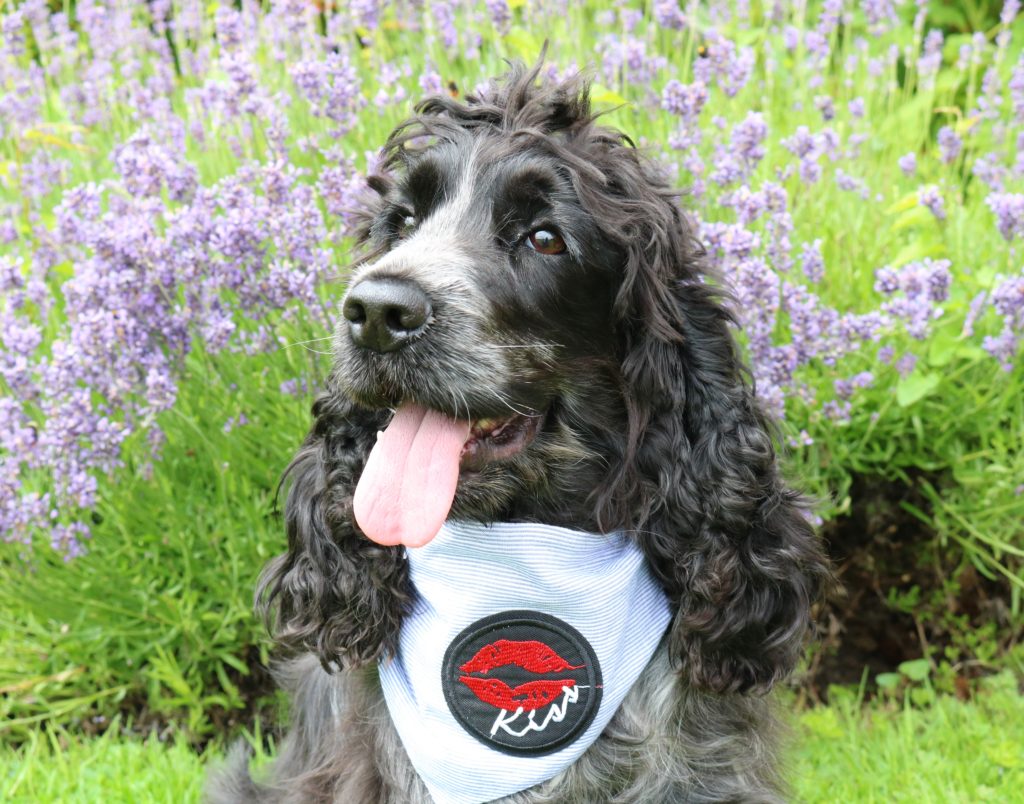 Like everything else from Bonnie & Bailey the Spritz is accredited by the Soil Association. There are two varieties to choose from Fragrance Spritz Pour Femme which is a blend of organic essential oils with fragrances of Sweet Orange, Patchouli, Neroli, Petigrain, Ylang Ylang and Sandlewood and Fragrance Spritz Pour Homme which contains Lavender, Bergamot and Mandarin essential oils and is described as a musky scent for male dogs. Maya was sent the Pour Homme to test – yes she's a female but not much of a lady I'm afraid so this suited her pawfectly!!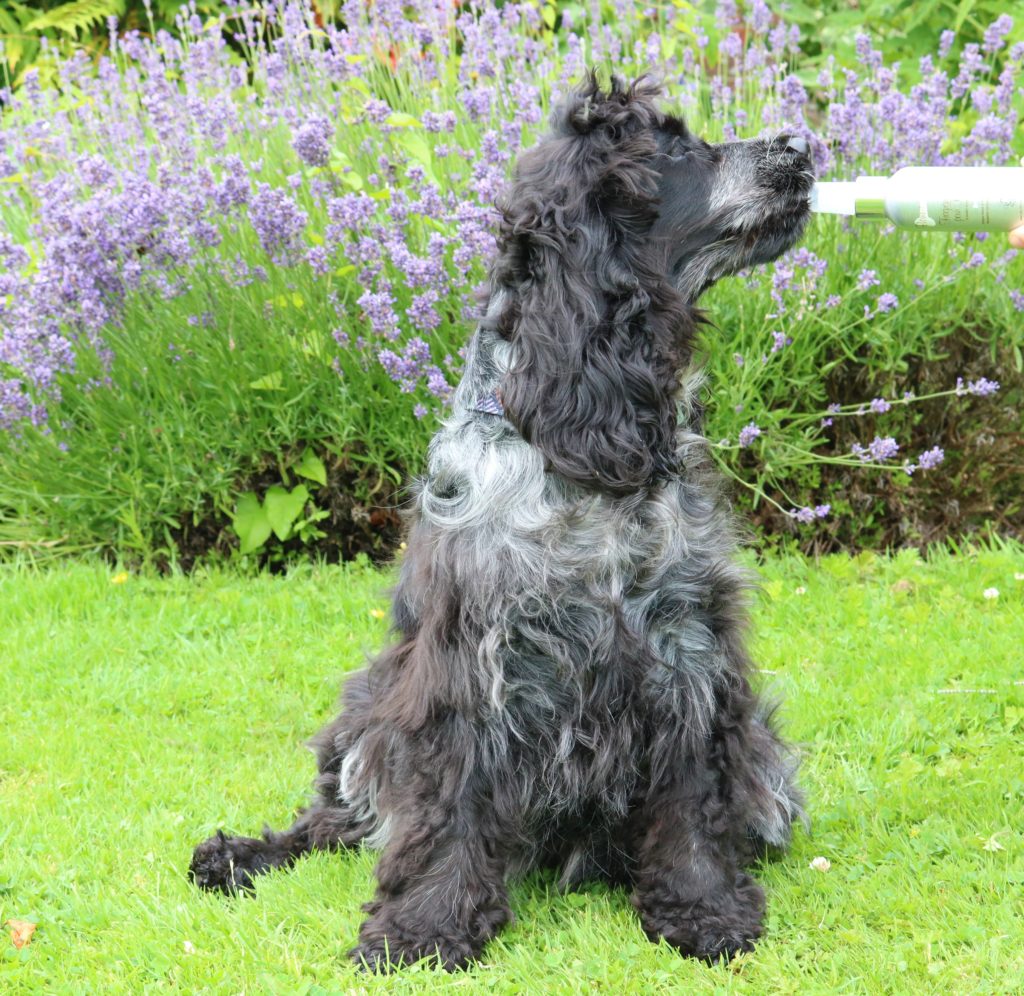 The scent is really light and pleasant, and to be honest to my nose smelt like more of a unisex pawfume than inherently musky and masculine. Maya is very laid back so I just sprayed a little onto the fur on her back where she couldn't get to it to lick it off. If your dog does not like being sprayed you can put it on a tissue first and then dab it onto your pooches coat. The Fragrance Spritz is ideal for use between shampoos and perhaps useful to keep in your bag to use before visiting a cafe or friends house.
Maya wasn't bothered about wearing the fragrance at all and merrily went about her business, though perhaps rolling in sheep poop shortly after I applied it was her attempt to have her voice heard!!!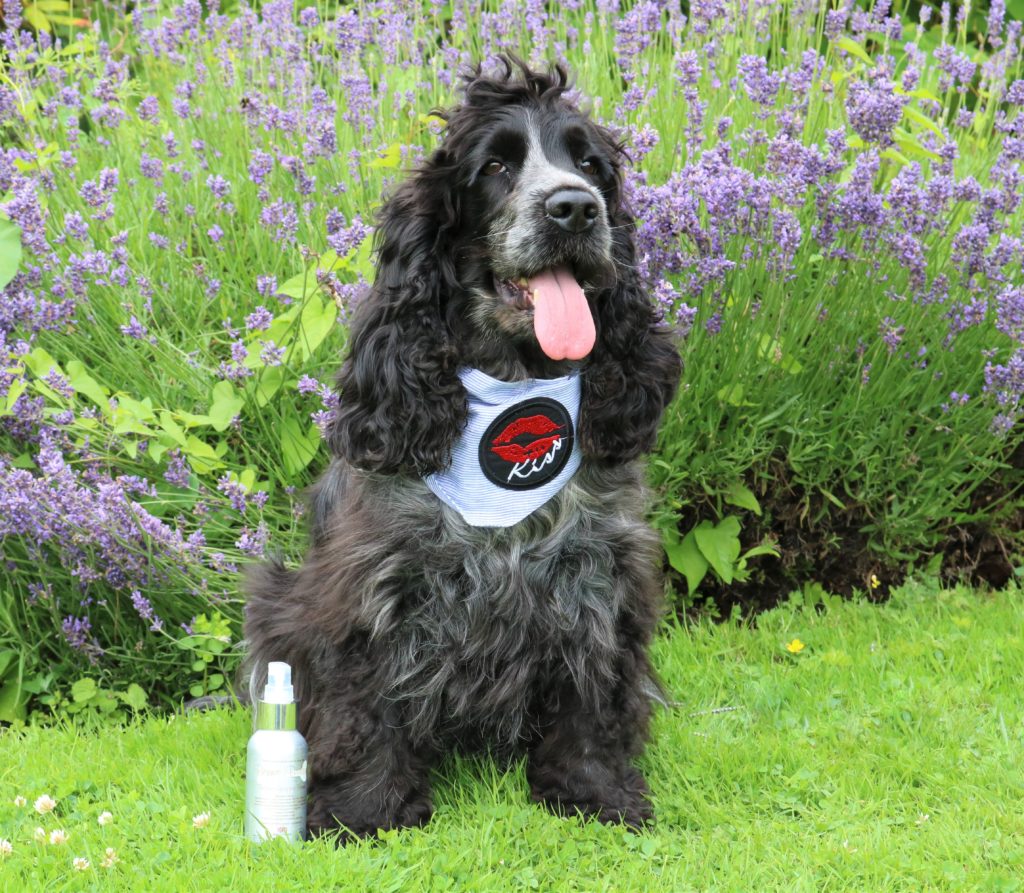 I am so impressed with the ethics of this brand and the care and research the guys behind it have put into developing these products is immense, If you are in the market for a fragrance for your best friend Bonnie & Bailey seem an obvious choice, organic and natural with no hidden nasties, even if you are not quite ready to invest in an eau-de-pooch why not check out the site and browse their range of gorgeous organic shampoo. Fragrance Spritz Pour Homme is available from Bonnie & Bailey priced at £14.50 for 100ml
Would you buy a pooch perfume for your dog? I'd love to know in the comments below.
Love Sal & Maya xxx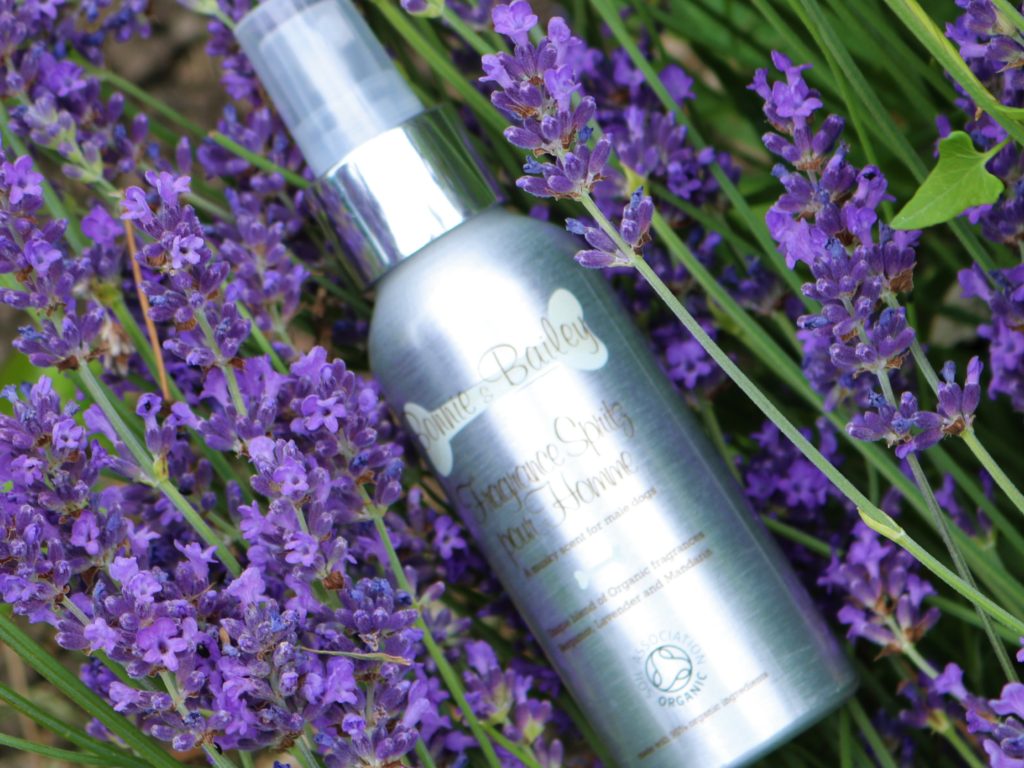 *PR Sample