Sometimes I just know I'm going to love a product just by the good energy I feel from the people behind the brand so when a bottle of Citrus Zing dog shampoo arrived from Bonnie & Bailey for Maya to test it came as no suprise that I was enchanted from the first sniff!  Everything about the product oozes class, the bottles are sleek and stylish recycled aluminium and the gorgeous yet unobtrusive orangey scent of the Citrus Zing shampoo is so sophisticated that if I hadn't known it was a pooch shampoo I would never have guessed. But that's not all that makes this shampoo stand out from the pack – Bonnie & Baileys whole range have Organic Accreditiation from the Soil Association and are the first luxury grooming products not to contain SLS or parabens. Bravo guys!!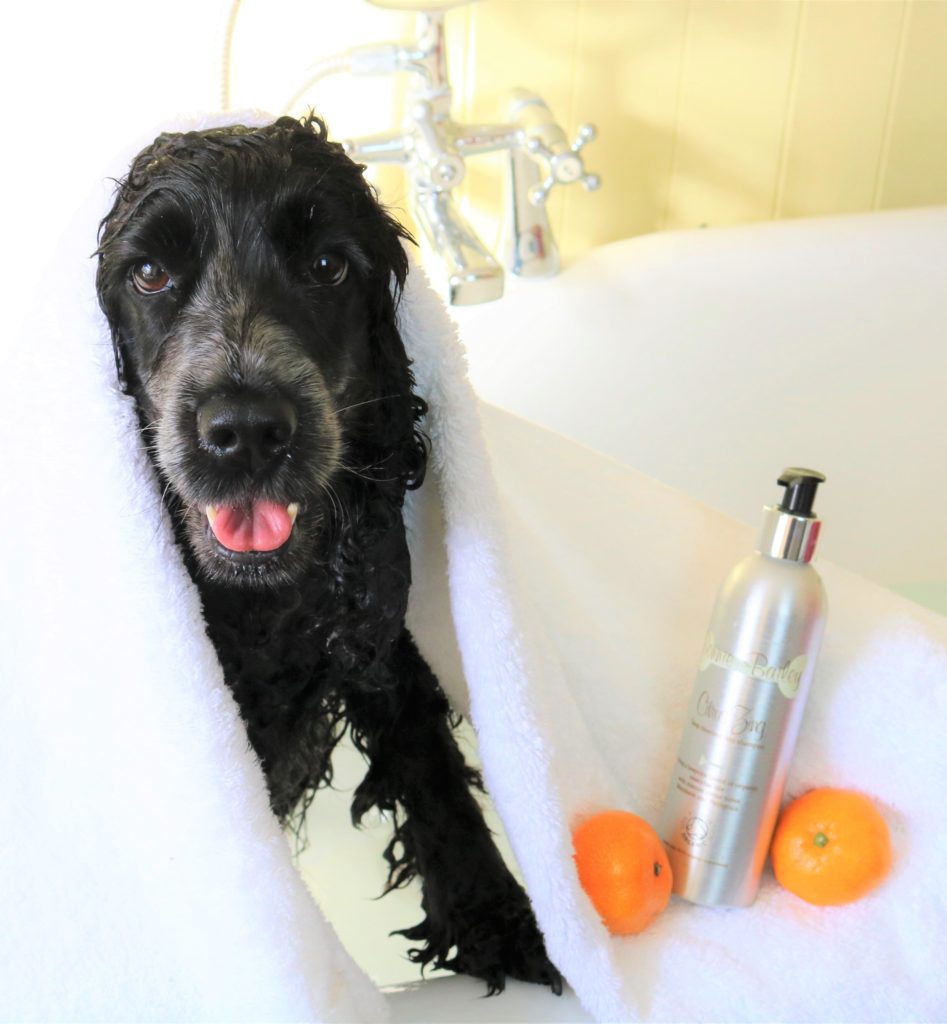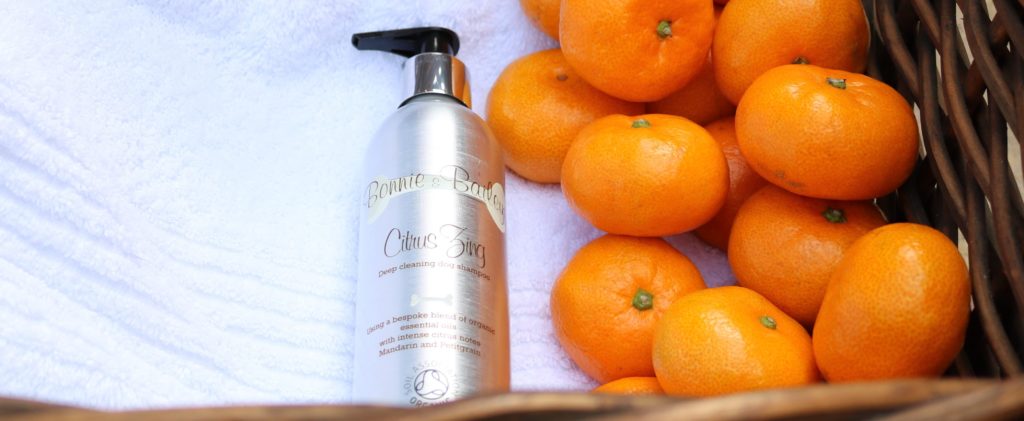 Ultimately though what's important to me is whether or not a shampoo will leave Maya smelling half decent as she is a dog that believes in living life to the full, and to her that means paddling in stagnant ponds, swimming in rivers and rolling in all manner of unsavoury things, in fact if there's anything filthy or stinky around I guarantee you madam will make a beeline for it. So predictably just a couple of days after the shampoo arrived Maya decided that a roll in sheep poop was the order of the day! (she was on a lead at the time too I might add, cheeky monkey!) The time had come for the Citrus Zing shampoo to show us if it was dog enough for Maya!!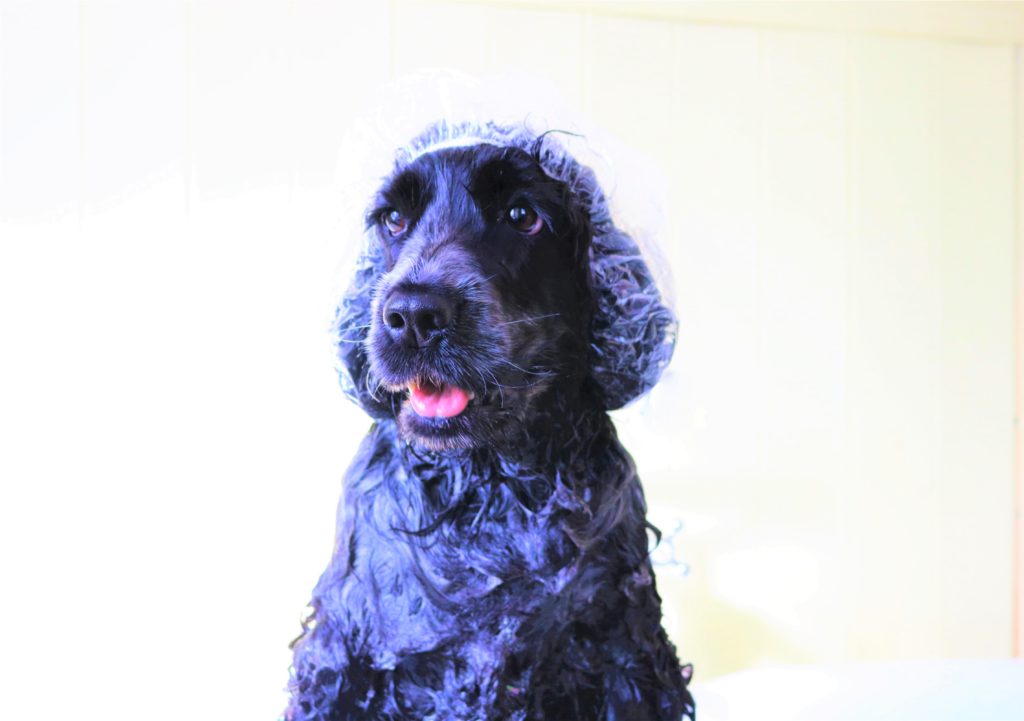 This shampoo does not produce a rich foam because  it does not contain sodium lauryl sulphate or foaming agents, however it still feels luxurious to use, and spread easily through Maya's coat. It certainly did a good job of removing the grease, grime and foul smells from madams fur too and I loved that it achieved that without any chemicals whatsoever. Maya's coat was left really soft and shiny too and smelt divine – for a change!!
The folk behind Bonnie & Bailey  are really passionate about dogs and their well being and spent a couple of years developing a range of genuine organic shampoos and scents that are all made to human grade whilst being pawfectly ph balanced for dogs. I will definitely treat Maya to another bottle at some time, as not only does Maya's fur look and feel fabulous but my bathroom smelt like an orangery for the rest of the evening!
Citrus Zing shampoo is available from Bonnie & Bailey priced at £12.50 for 250ml.
Love Sal & Maya
*PR sample