When it comes to dog treats I am very particular! Most of the time Maya and Lucia get air dried fish or venison or bits of fruit and veg from me, but, Maya especially is partial to a biscuit. I know this because in our local dog park there is a man who gives out his home baked dog biscuits to local mutts, and when Maya spies him NO amount of blowing on the whistle will get her to return before she gets her biscuit!  So luck was on the girls side when just before Christmas, Barking Bites contacted me on Instagram and asked if the dogs would like to try her treats. How could I refuse.
Barking Bites Treats is run by Kelly, a passionate baker and dog owner, who after completing a canine nutrition course is living her dream, baking and making healthy treats and cakes for pooches and selling them both on Etsy and at markets, fairs and events. She has a beautiful springador named Joey, who in part was her inspiration as he has a very sensitive stomach, needless to say these delicious treats don't affect his stomach at all.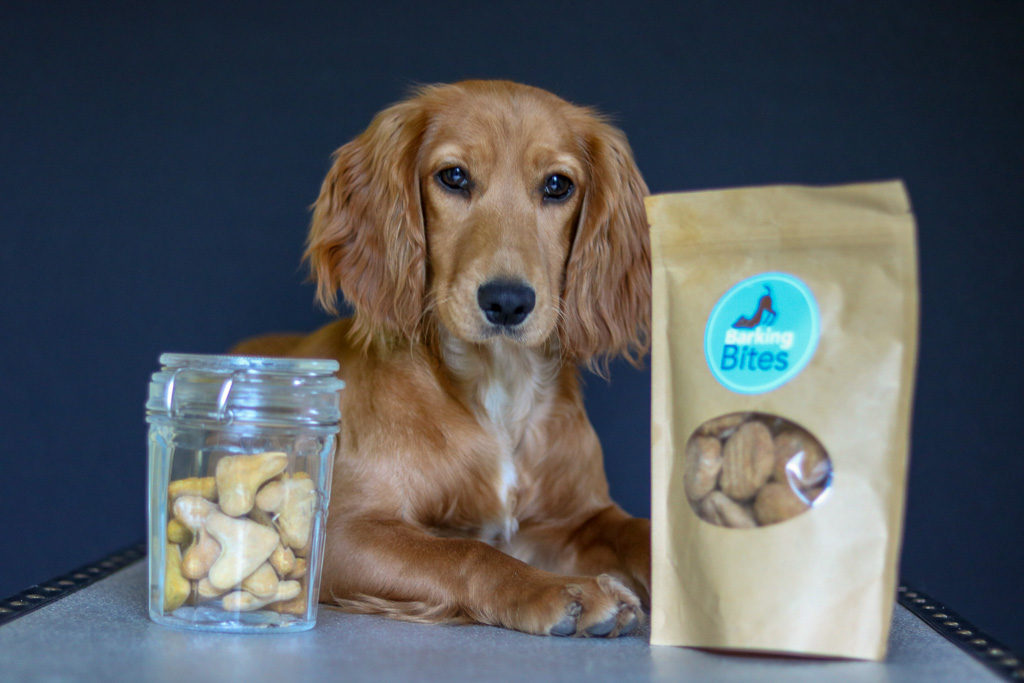 Barking Bites Dog Treats and cakes only contain human grade ingredients and none contain any added sugar, colour or preservatives either, which gets a big paws up from us. They are made from regular plain flour though, so something to keep in mind, but on the plus side they are all freshly baked to order – with love! Kelly sent us three varieties of treats to try, the Beef Bites, the Parsely Hearts and a bag of Liver Jerky as well a couple of decorated Giant Bones and my favourite, a cute Gingerbread Man.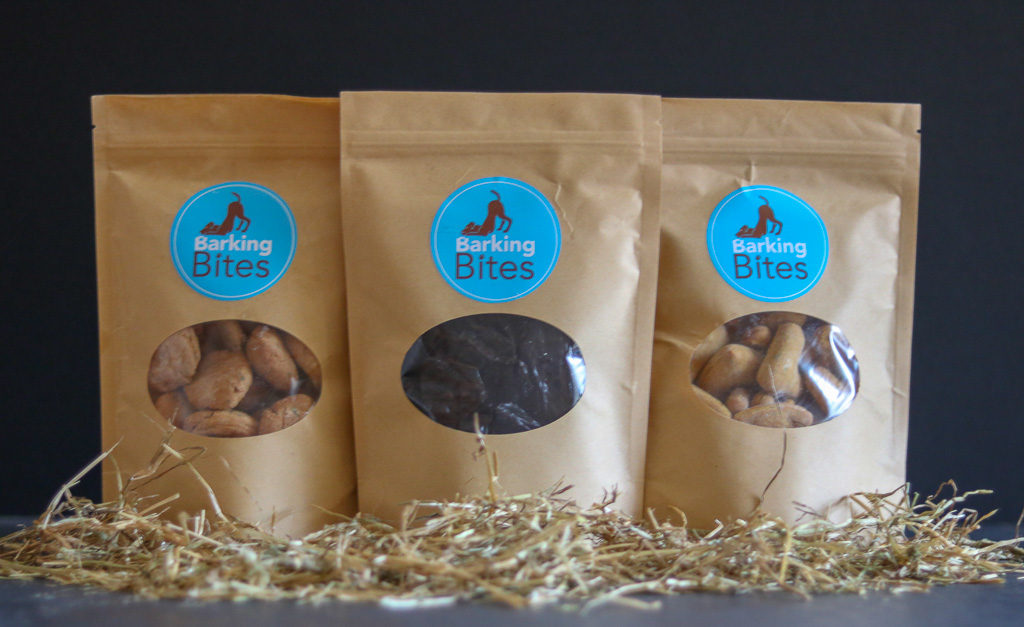 The Liver Jerky was just wonderful in the girls eyes, the pieces were massive, although they can easily be broken up into smaller training size pieces. Apparently this tasted delicious and according to Maya and Lucia smelt exceedingly good too – although I couldn't smell a thing! This healthy treat contains – well,  just 100% liver and I will definitely be ordering more of this in the future.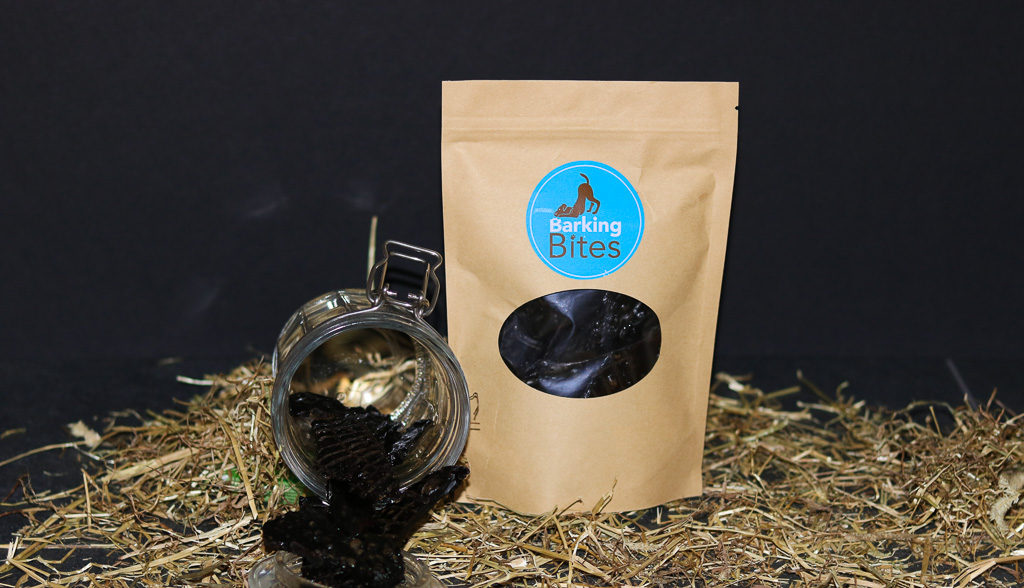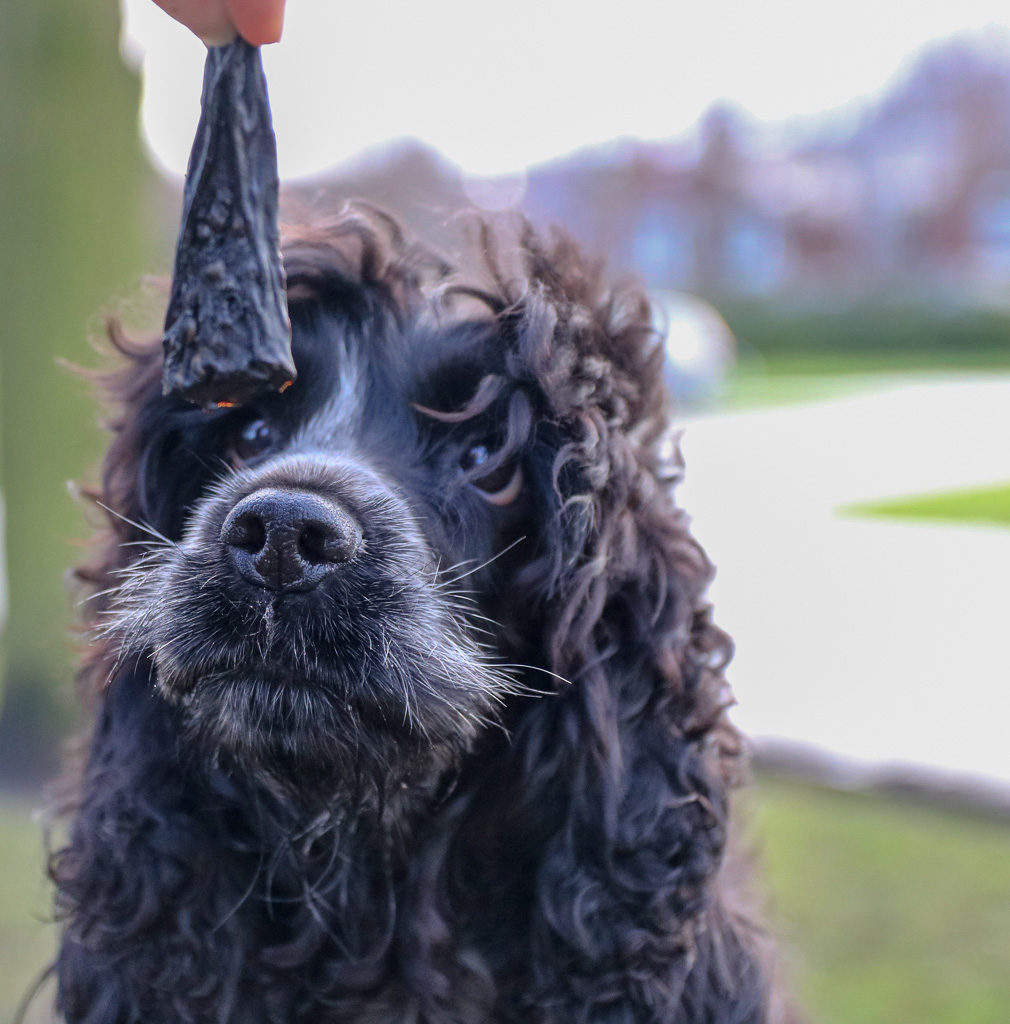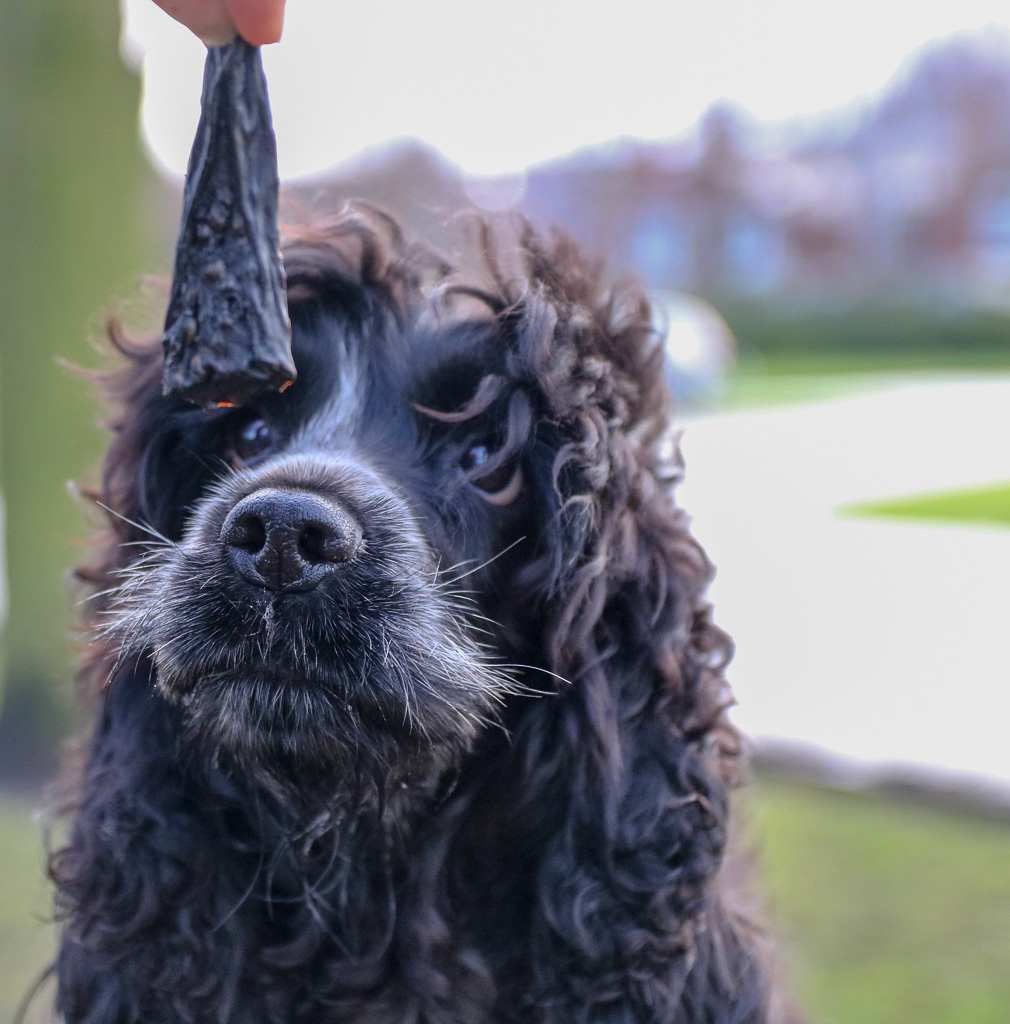 I really love the heart shaped biscuits, they really do look scrumptious, and contain both turmeric and parsley, both of which have  health benefits for your dog. If you are a little dog crazy like me, these could be an ideal Valentines Day present for your pooch, or even their paw pal or valentine!!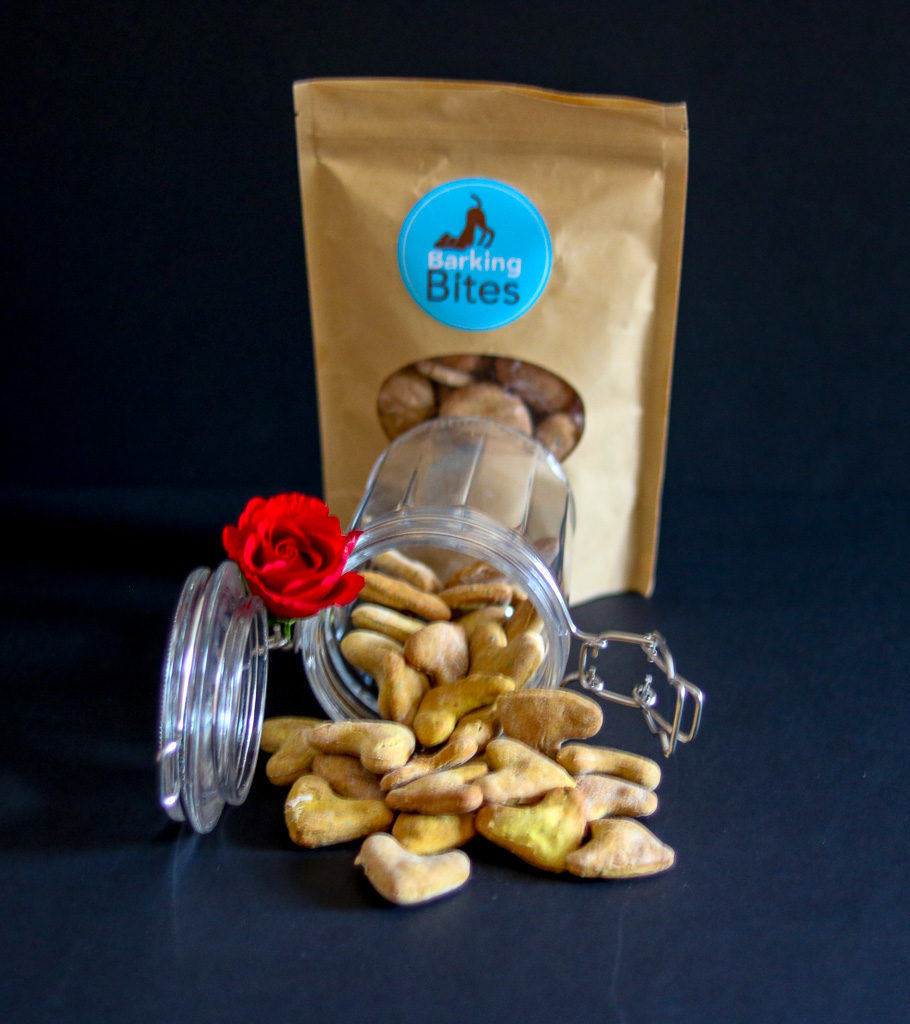 The Beef Bites are flavoured with parsley and a beef stock cube and certainly seem to touch the spot with Lucia – she remains in her "stay" for more than two minutes for a biscuit, a minor miracle for this crazy bundle of energy! Barking Bites also make personalised cakes and biscuits which is fabulous if you want to treat your pup on their birthday or even just to let them know you love them! The guys also stock handcrafted bone shaped lead hangers in their Etsy shop, they are so cute, we have actually been using ours to hang bow ties on!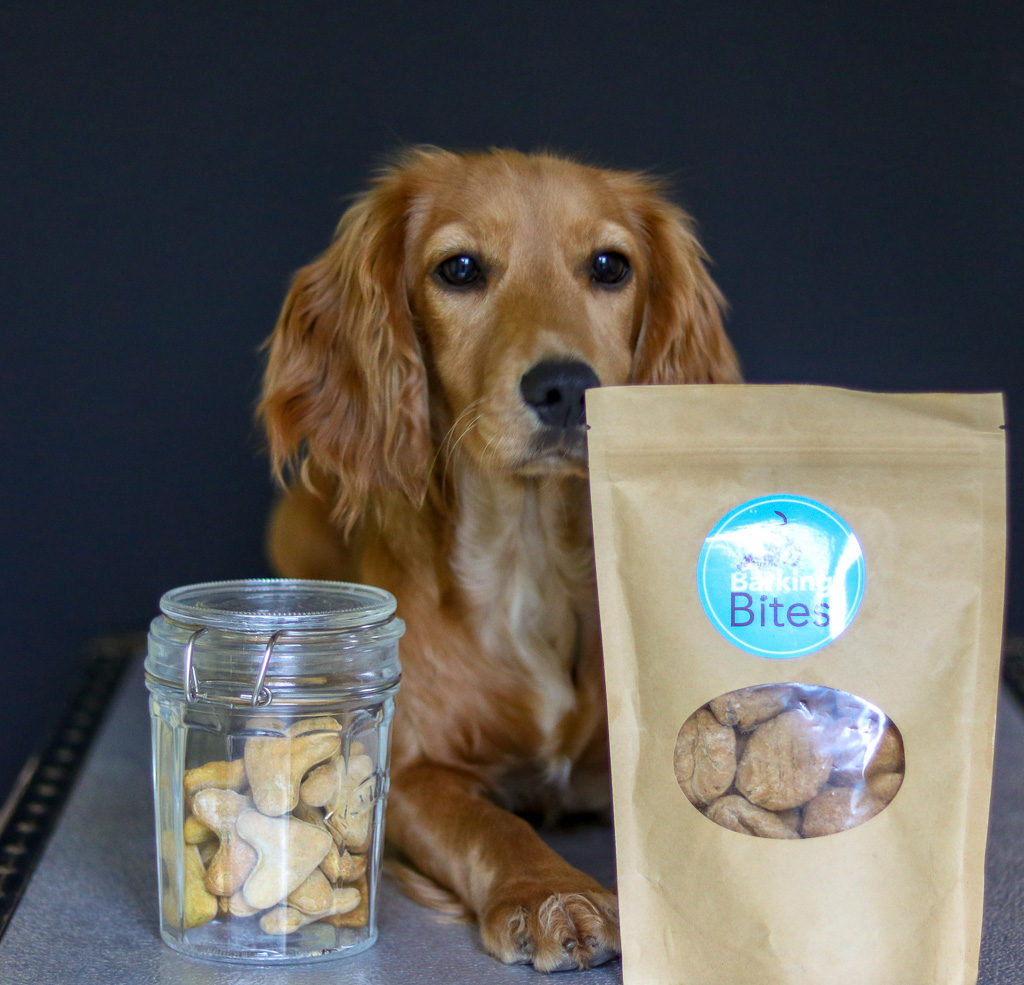 *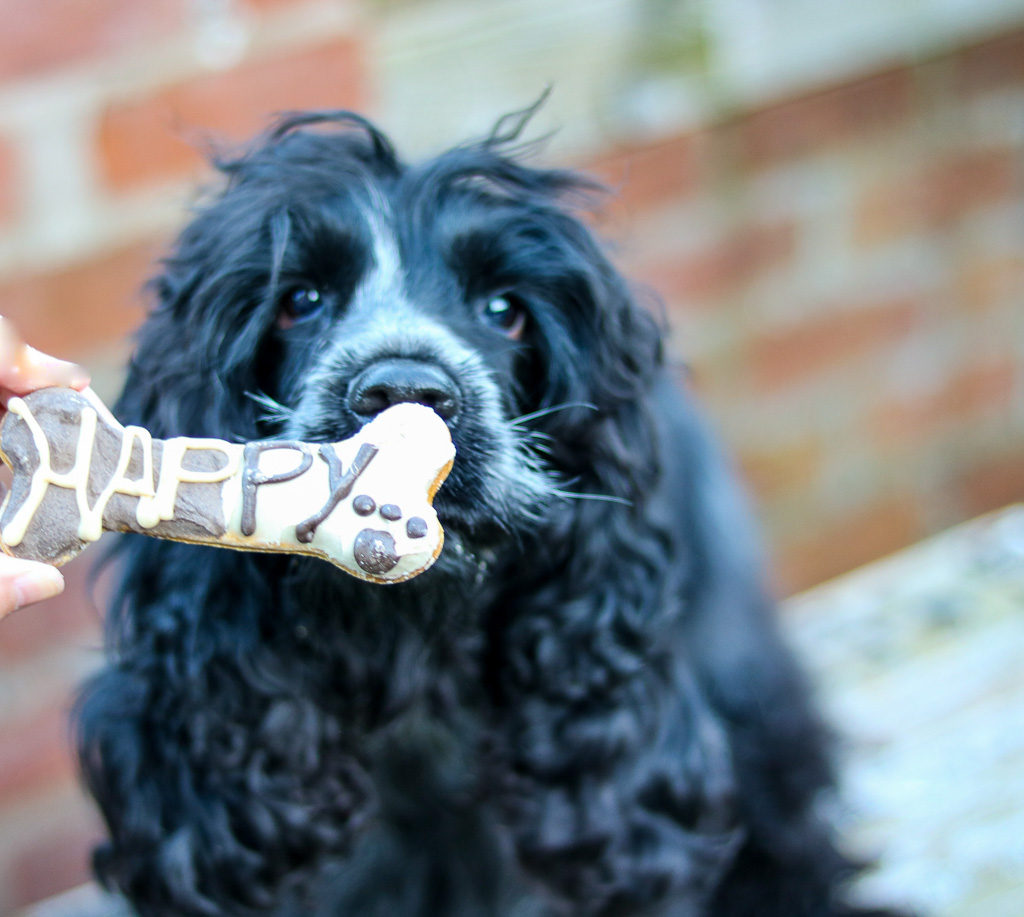 The girls really enjoyed these treats and they are very reasonably priced for artisan treats.  Why not have a look in their shop and see for yourself and maybe even treat your pooch!
Which sort of treats does your dog prefer? Why not leave a comment below and let me know. Thanks for reading guys.
Love Sal, Maya and Lucia xxx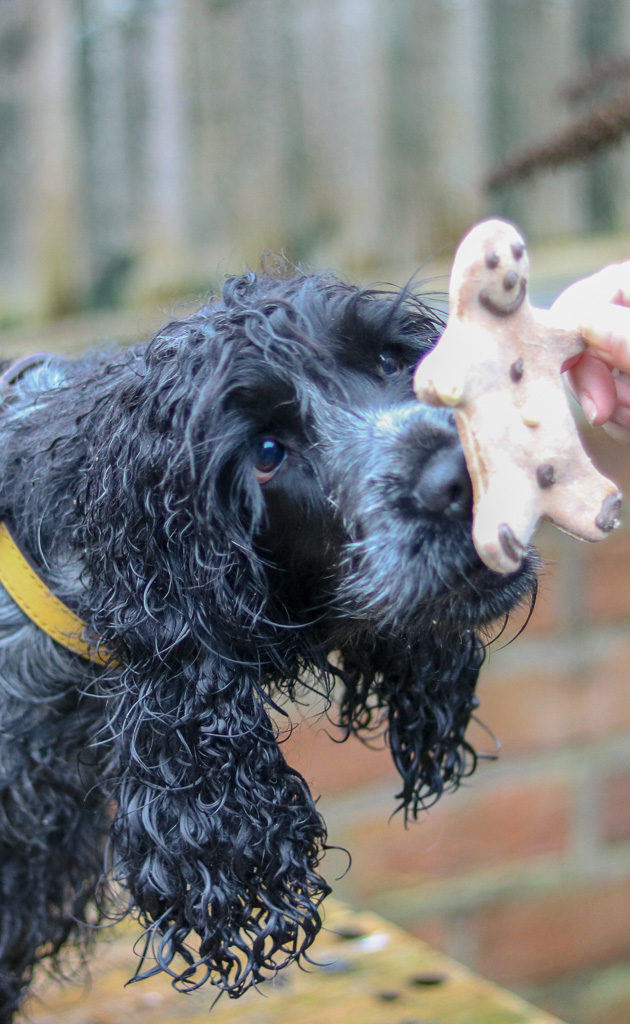 *