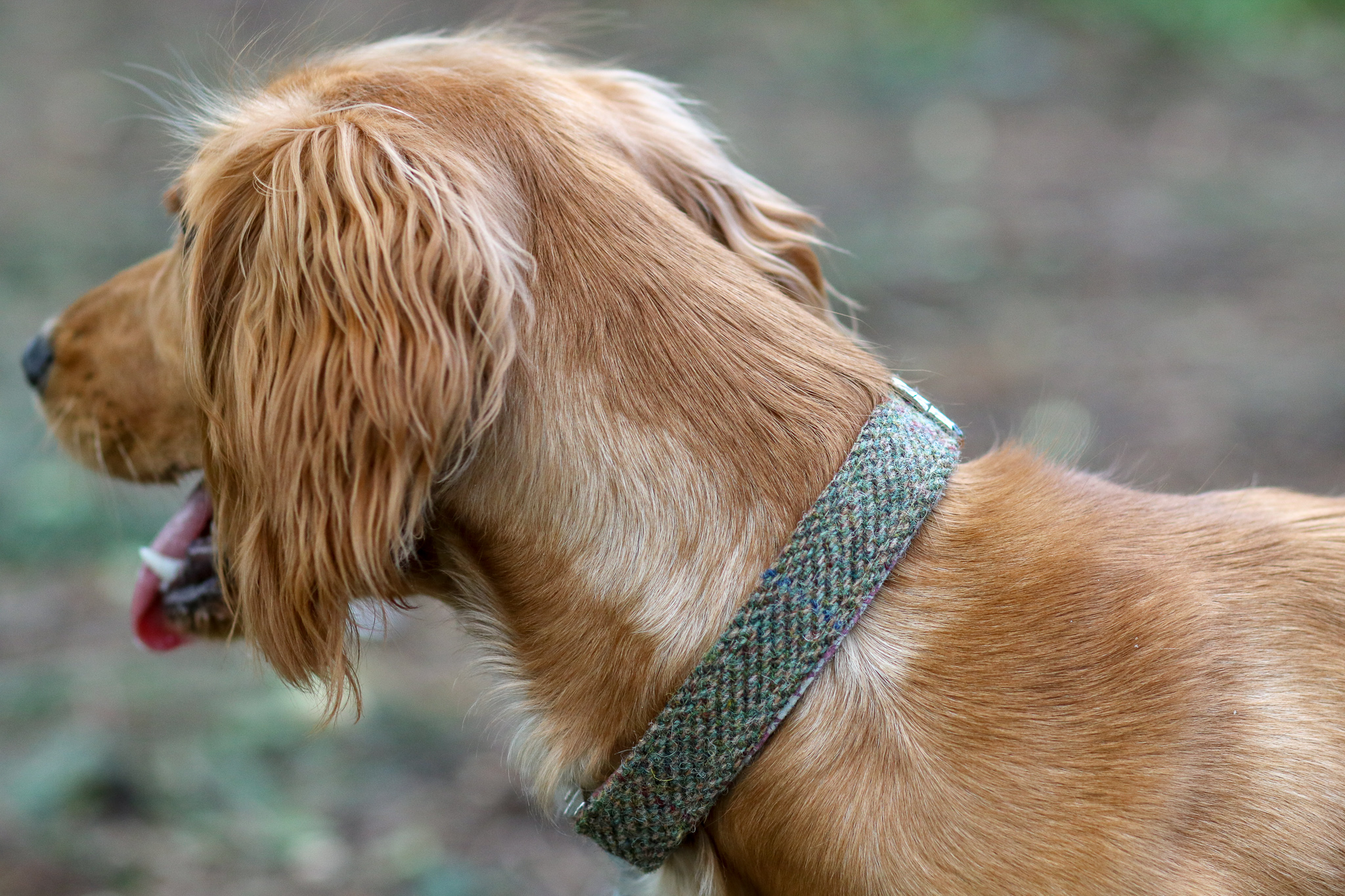 It's a running joke amongst our local postmen that our dogs get more post than we do, so the other day when the doorbell rang it was no surprise that it was yet another parcel for the girls. Maya and Lucia were thrilled to find that it contained a beautiful Harris tweed dog collar each, kindly sent by Jane of Bark Off for the girls to model on their Instagram. I instantly fell in love with these beautifully designed, well made collars and was so impressed that I thought I would ask Jane a little more about her brand and write a review.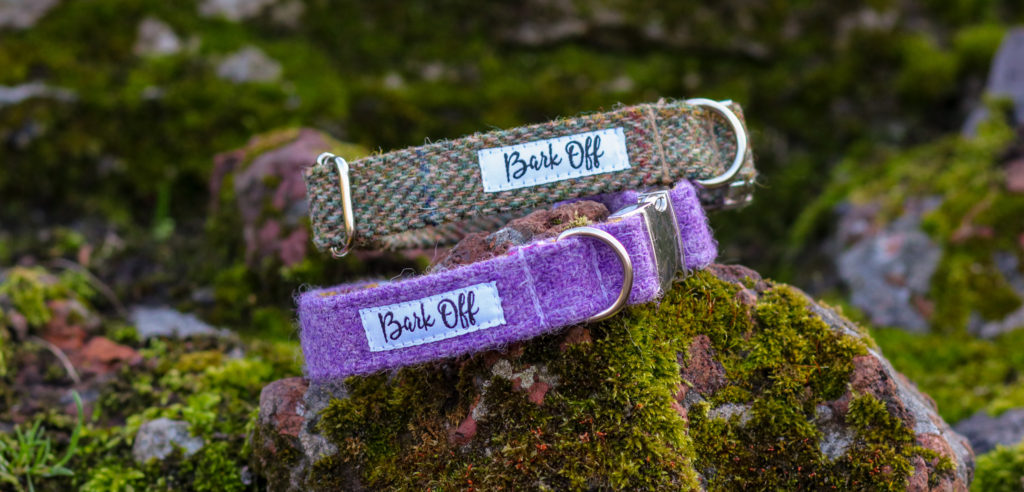 Bark Off is a start up business based in Scotland (well Harris Tweed is synonymous with Scotland, right?) and is run by Jane, who wanted to combine her love of fashion and sewing with her passion for dogs. Jane told me that as a child she actually had a fear of dogs – things have definitely moved on from then and now, she credits her own gorgeous working cocker Belle with changing her life.
Now, when you see and inspect the quality of work that's gone into the design and making of these collars it will come as no surprise when I tell you that Jane has a BA Hons in Fashion Design. Prior to starting Bark Off Jane previously worked as a seamstress, making outfits for a local shop and even produced her own collection of clothing. Then a friend suggested she started making dog products so she got to work and designed and made one for Belle. Jane received so many compliments on the collar (well Belle did!) that she decided to take the plunge and Bark Off was born.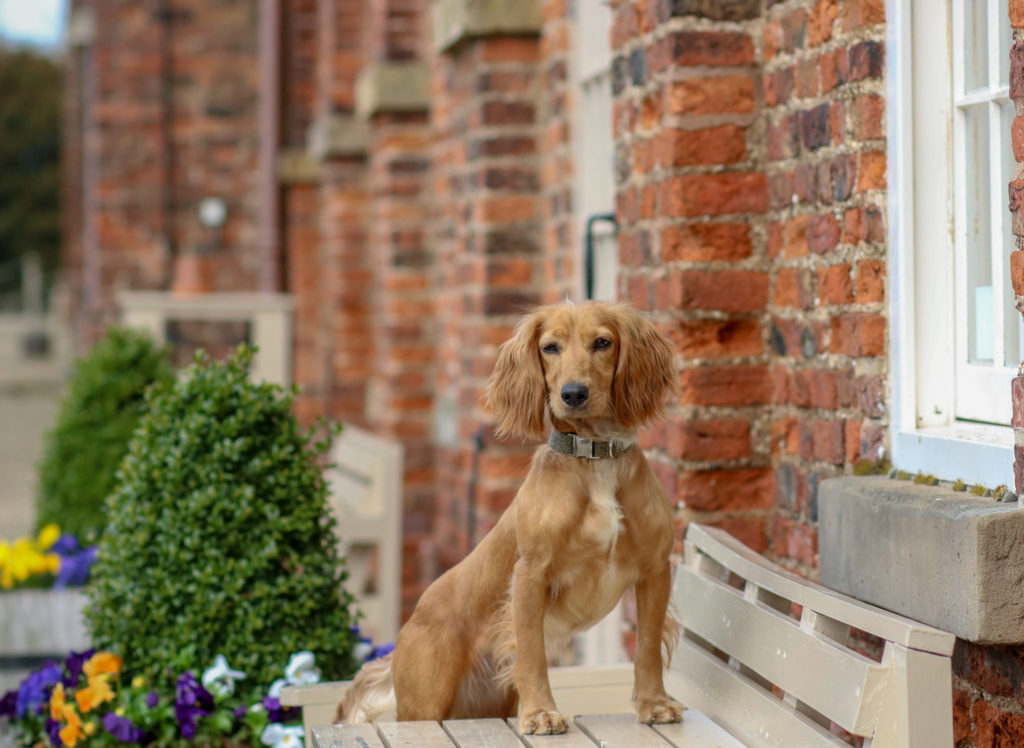 The collars are cotton lined with gorgeous contrasting fabric and I think that adds a touch of luxury to the products, the metal hardwear is robust and good quality and the collars adjust very easily too. The attention to detail and wearability (is that even a word?) is superb and if you decide to treat your pup to a collar from Bark Off, I know you won't be left disappointed. To be honest I am expecting ours to last years, they are so well made! Jane also makes gorgeous bow ties, both from tweed and other fabrics and I'm sure she will add more products to her range in the future.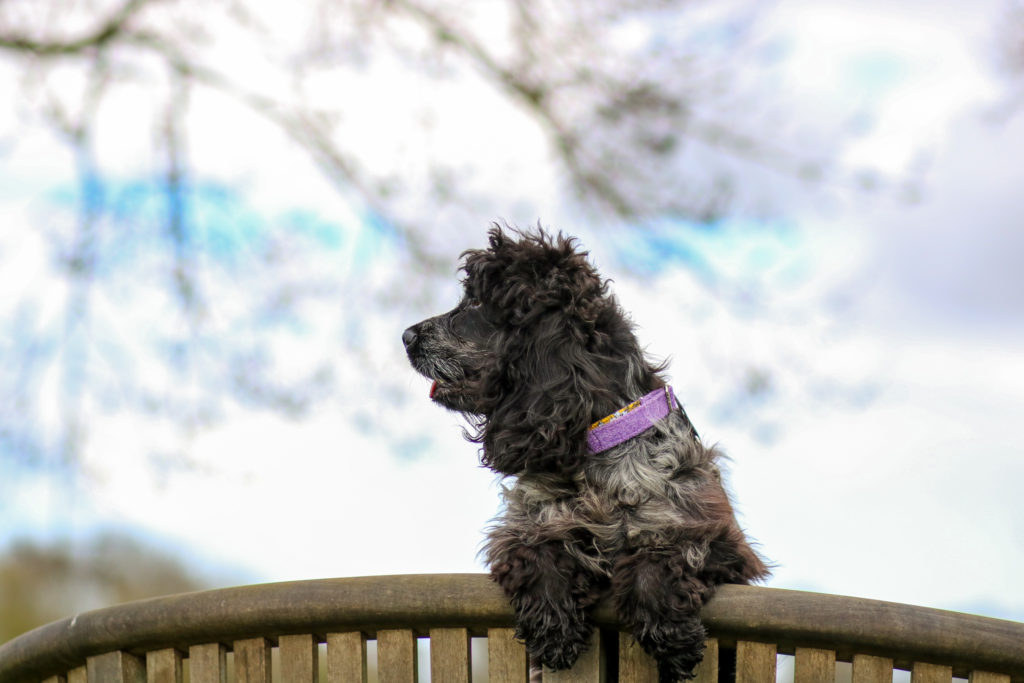 If you want to treat your pooch to a collar or bow you can purchase one from the Bark Off Etsy Store, and I know Jane would really appreciate you giving them a follow on Instagram. @barkoffshop . 
Lots of Love
Sal, Maya & Lucia xxx
Jane gifted us these products in exchange for posting a couple of photographs on Instagram. I have only written this review as I am super impressed with the collars.*