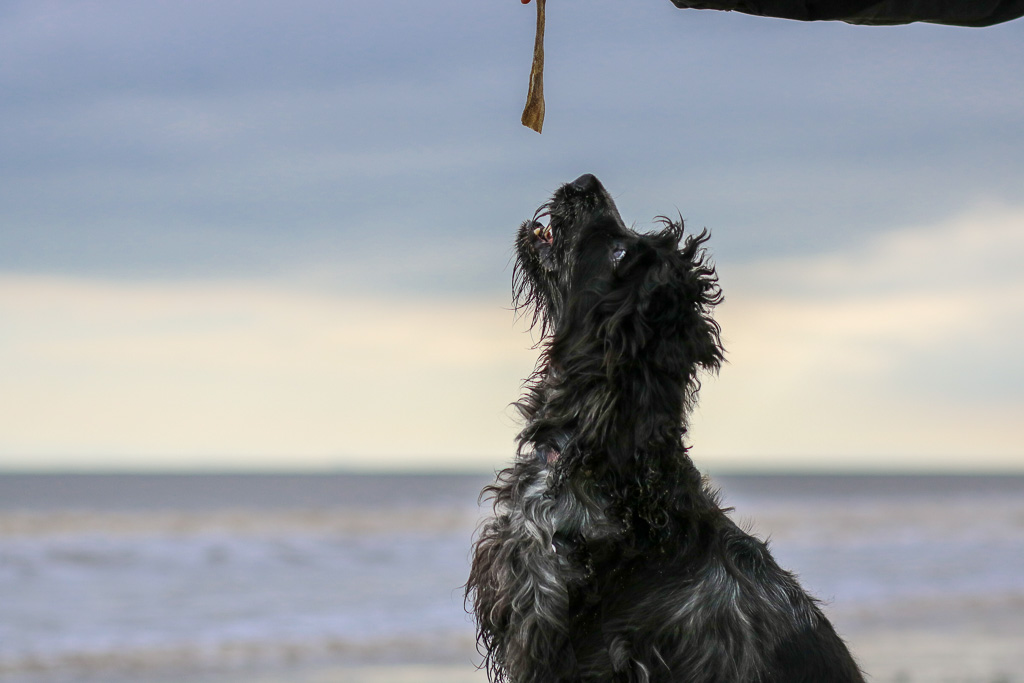 Something very fishy turned up at our door while I was upstairs working the other day, it was a big brown box that was addressed to Maya and Lucia and rather unwisely (in my opinion lol) Rod left it on the coffee table so that I would see it when I came down. Fortunately apart from a few bite marks the box remained intact and when opened it was found to contain a huge selection of Armstrong's Twisted Fish Treats for dogs. Definitely catch of the day as far as the girls were concerned, if not the catch of the whole year!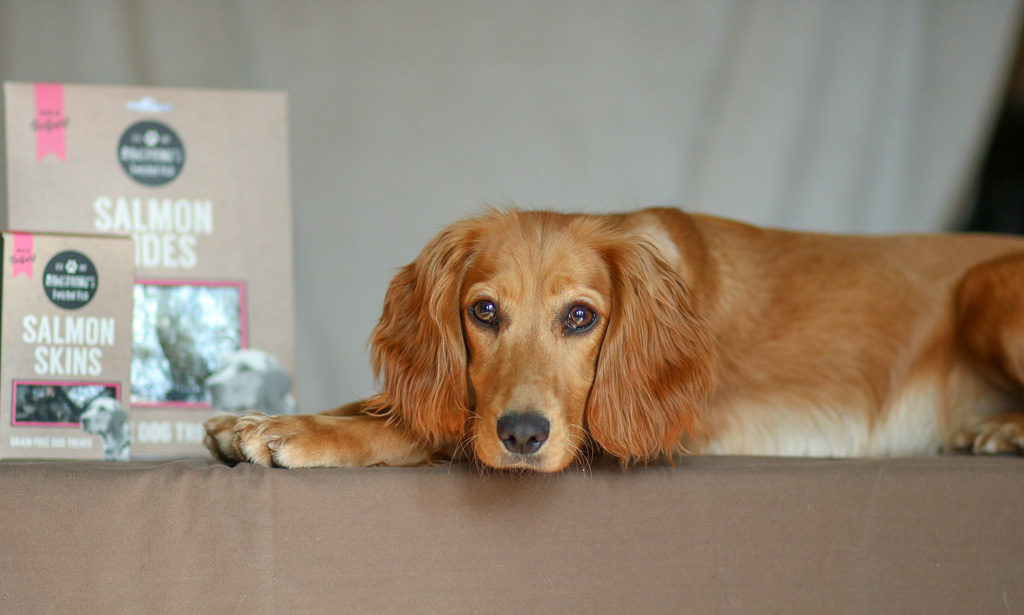 *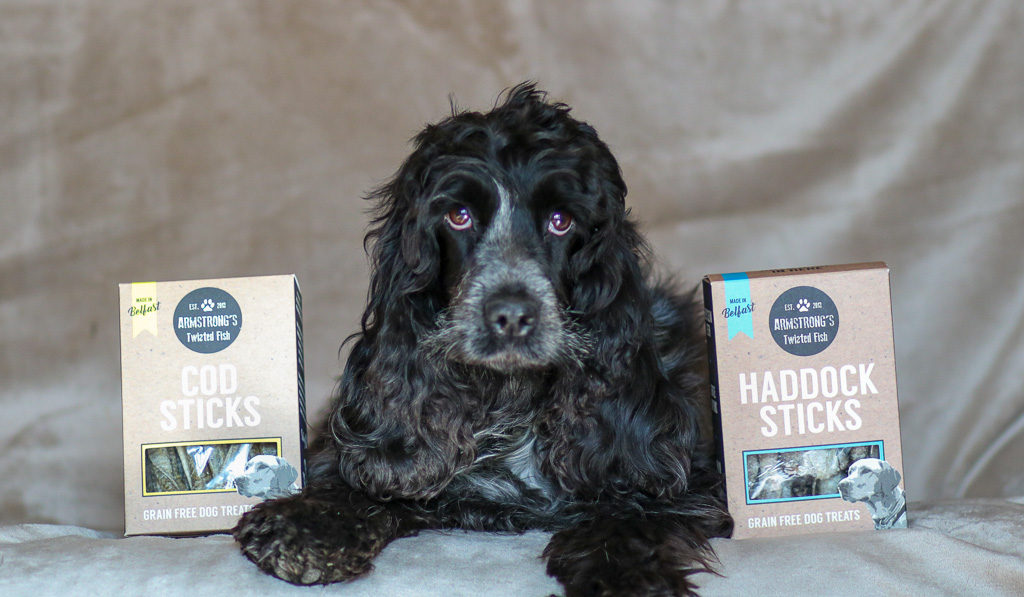 Handmade in Northern Ireland these hand rolled, dehydrated artisan twisted fish treats are 100% natural with no additives or preservatives. All of Armstrong's fish treats for dogs are completely grain and gluten free, so perfect if your pooch has a gluten allergy and ideal for raw feeders too. The provenance of the fish used in making these treats is fully traceable as the company source all their fish from a local award winning supplier.  What's not to love – there's nothing fishy about them! This small company began because their rescue pooch Bailey, an adorable Labrador/Red Setter cross had allergies to most dog treats. So from the humble beginnings of creating treats for their own pooches in 2013, the venture has grown and now dogs as far afield as Hong Kong and the USA have enjoyed these delicious treats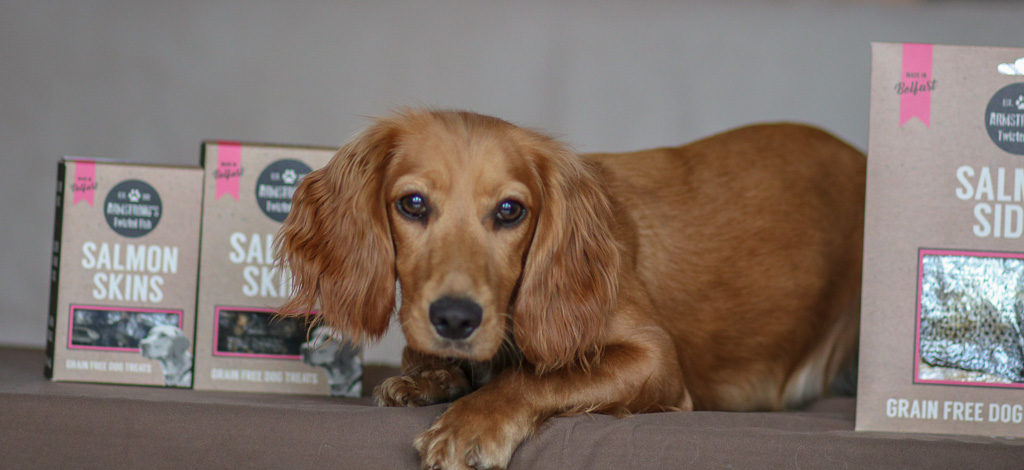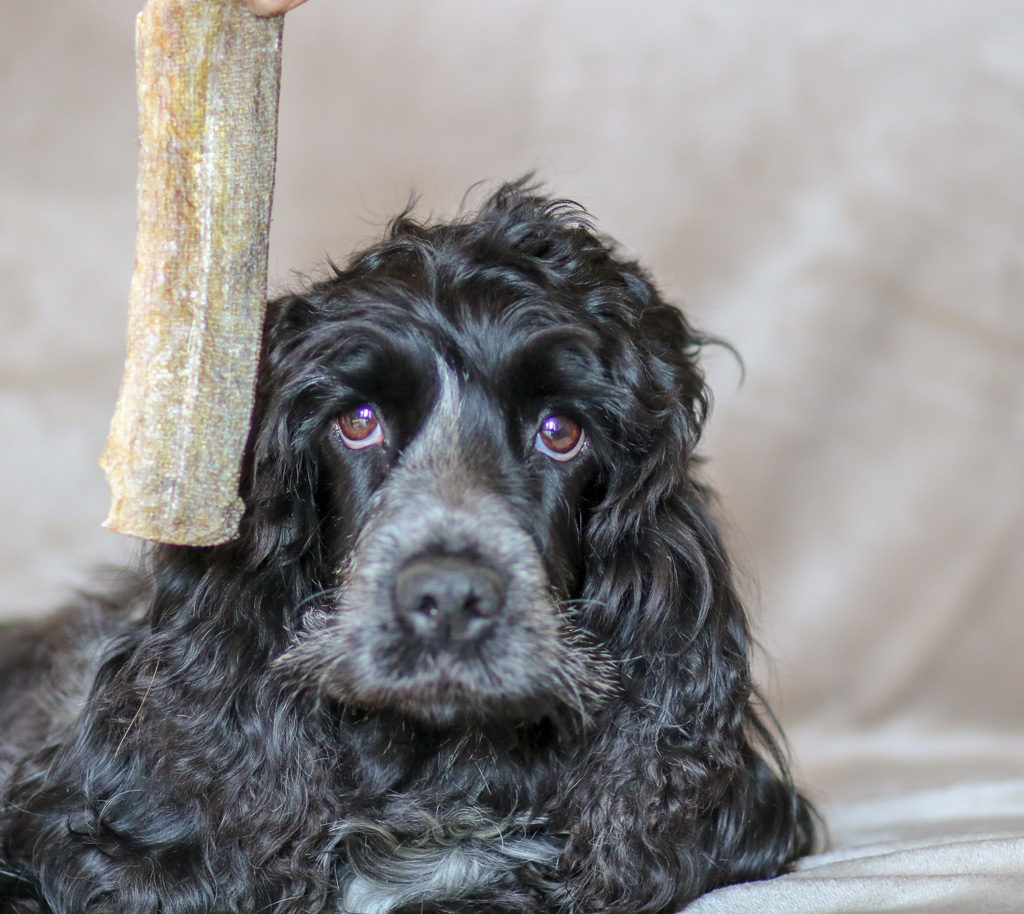 Lucia and Maya absolutely adore the treats (no surprise there then!) and although the girls don't seem to have a preference there is a variety of fishy treats to choose from – Cod Skin Sides, Cod Skin Sticks, Haddock Skin Sticks, Plaice Fillets, Salmon Skin Sides, Salmon Skin Sticks and Whitebait Bites. There are lots of benefits to feeding Armstrong's Twisted Fish treats, for one thing fish skins are really low in fat, (the cod skins contain just 2%) so they are great if your pooch needs to watch their weight, I found them easy to snap into smaller pieces so they are also ideal for training treats. Fish skins contain healthy omega-3, and as this is a natural anti-inflammatory it will help to support your dogs joints, especially advantageous if your pooch is a senior.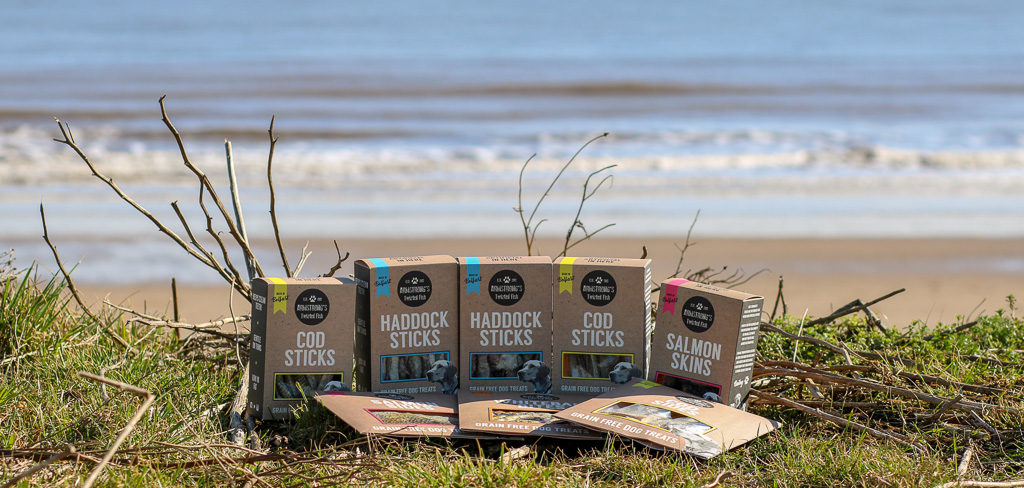 I took Maya & Lucia to the beach to see if the girls considered these fishy treats to be high value. Now, you would never think it to look at her but our Maya is one wily fox of a dog. If I have a pocket full of treats she really covets she will leg it away from me at speed so that I blow my whistle and have to reward her for her exemplary recall. As soon as she has possession of the treat off she trots again. However if the reward does not tickle her fancy as much she mooches around quite close to me not considering them worth much effort!! Needless to say these fishy treats had her racing off ten to the dozen. Maya's verdict: 10 paws out of 10!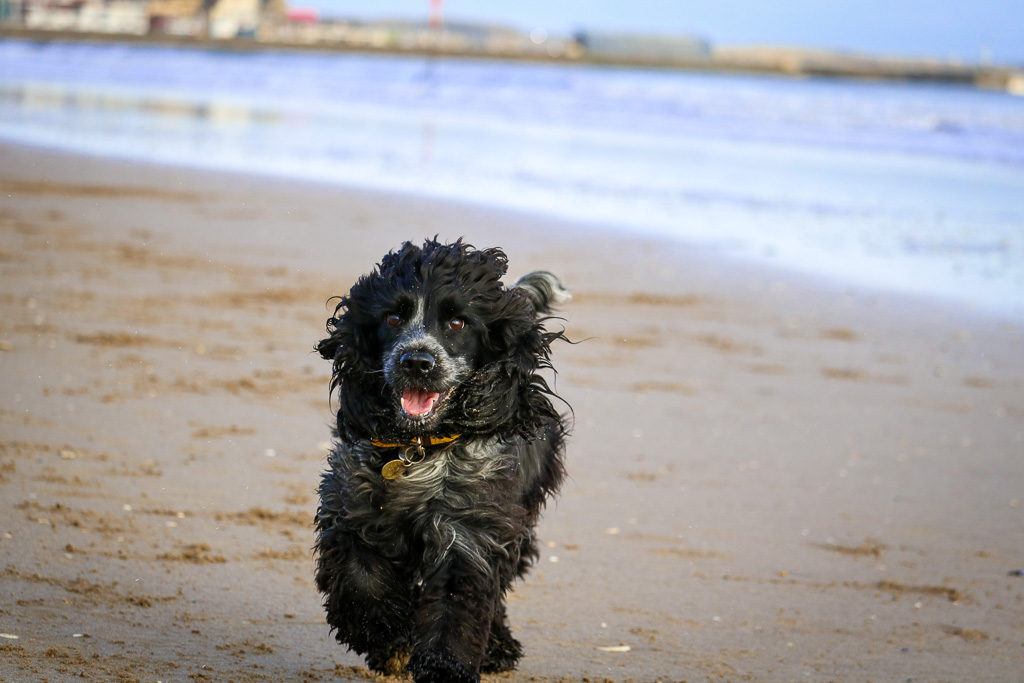 *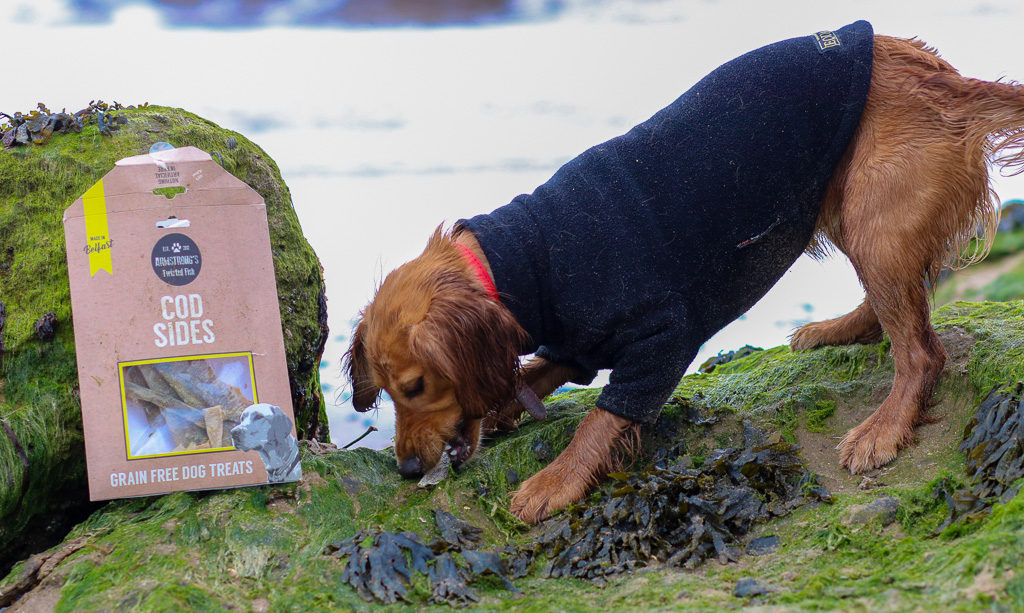 Lucia is still at the stage where she eats anything, and as expected devoured these treats with relish, so I can safely say that she also gives them the paw of approval. I wouldn't hesitate to recommend these treats, they are really good value too and ours arrived just a couple of days after the guys at Armstrong's first contacted us, so delivery is nice and quick too. You can get to know the dogs behind the brand on Instagram  and if you fancy treating your own pooch to some fishy goodness the treats are available to buy from The Armstrong's website. What kind of treats do your dogs like? Why not leave a comment below and let us know.
Love Sal, Maya & Lucia xxx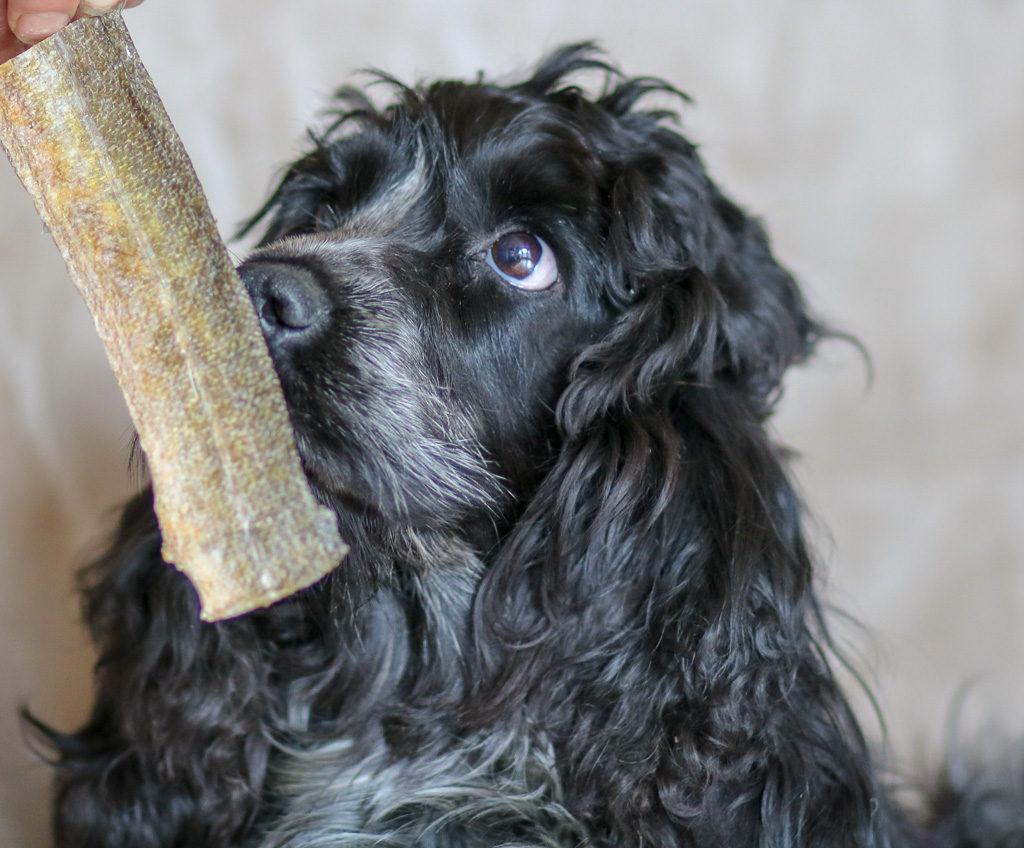 *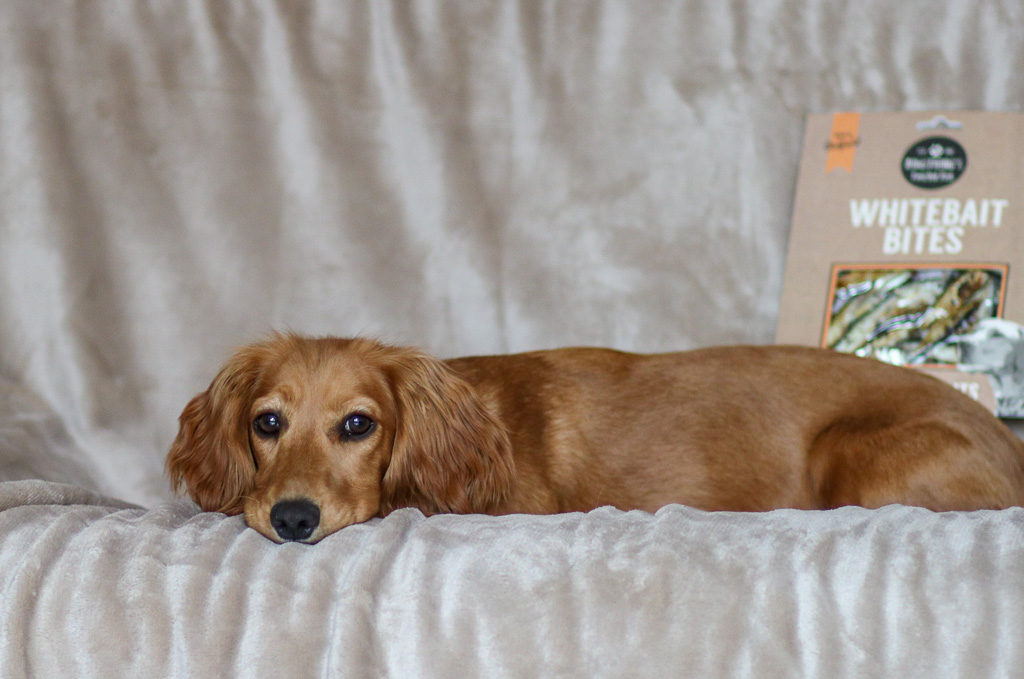 *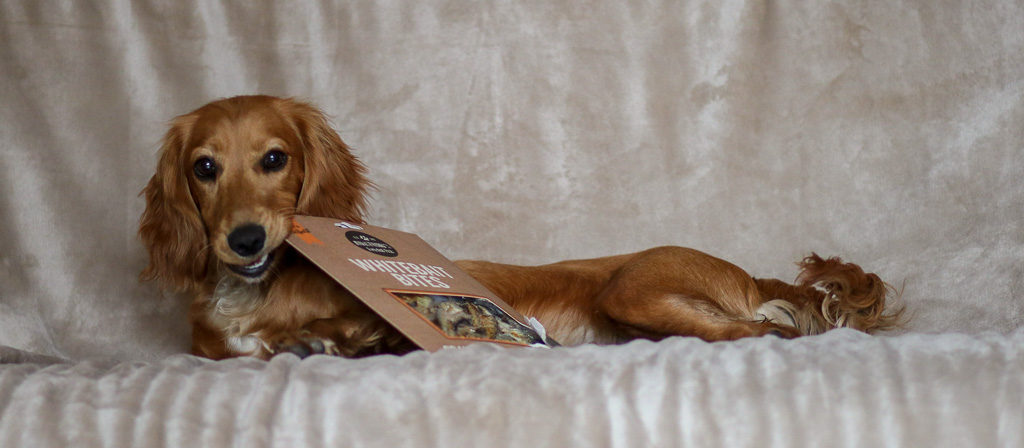 * A huge thanks to Armstrong's Twisted Fish for gifting us some products in exchange for an honest review.