Maya is such a beautiful dog and looks every inch the innocent, obedient spaniel, in fact people are always commenting on what a sweet dog she is. But Maya has a dark secret  – she loves rolling in all manner of unsavoury things. Fox poo, goose poo, rotten fish, you name it, if it smells disgusting she's there! So when we received a large box of Aqueos alcohol free disinfection and first aid products to review I was ecstatic when I noticed that Disinfectant wipes and spray were an "on the go" solution to this "problem"  – I've lost count of the times this little minx has enjoyed a crafty roll on the way to meeting friends!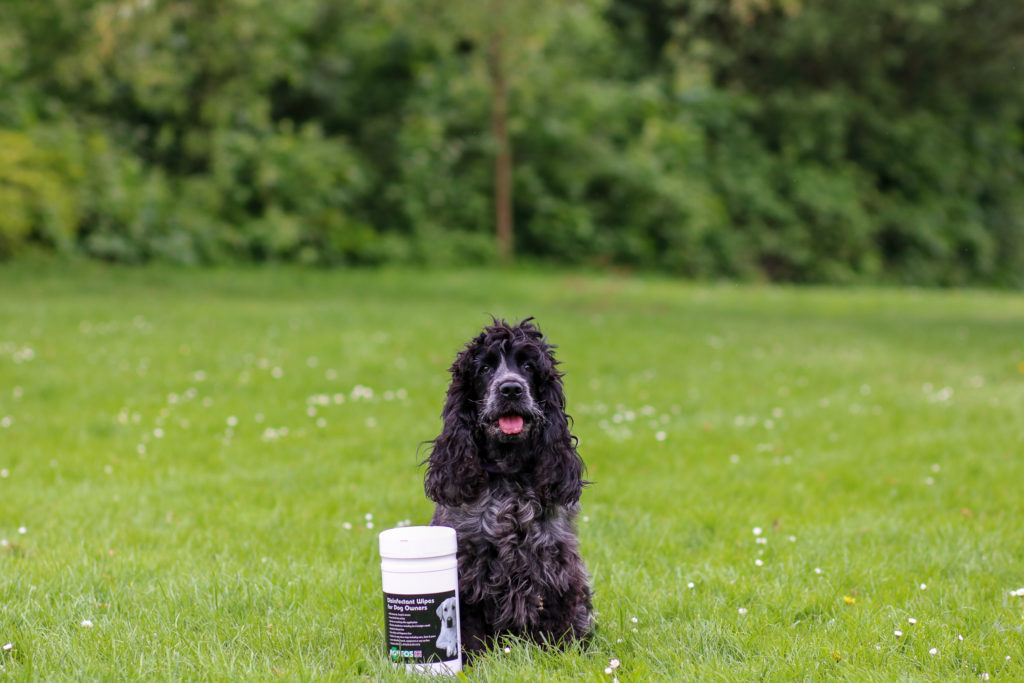 The wipes come either in a tub containing around 200 wipes or in a handy pouch, which obviously lives in my ruck sack now! Like all Aqueos products they are anti-bacterial and anti-fungal, non sticky and fragrance free as well as containing no alcohol or bleach. They can be used to disinfect your hands or used on equipment, but best of all they are an effective deodoriser, a quick wipe down with these and you can rid your dog of the most putrid of smells. Maya is free to live her best life now – no longer restricted to lead walks when we are on our way to meet friends for lunch! It also strikes me that in these days of concern about Alabama Rot these wipes and spray could be useful to take on walkies to wipe down paws etc. The Canine Disinfectant & Deodoriser can be used either to spray directly onto your smelly dog or to disinfect bedding etc. I tried it on one of Maya's fabric collars after a particularly stinky roll and can confirm that it was very effective indeed!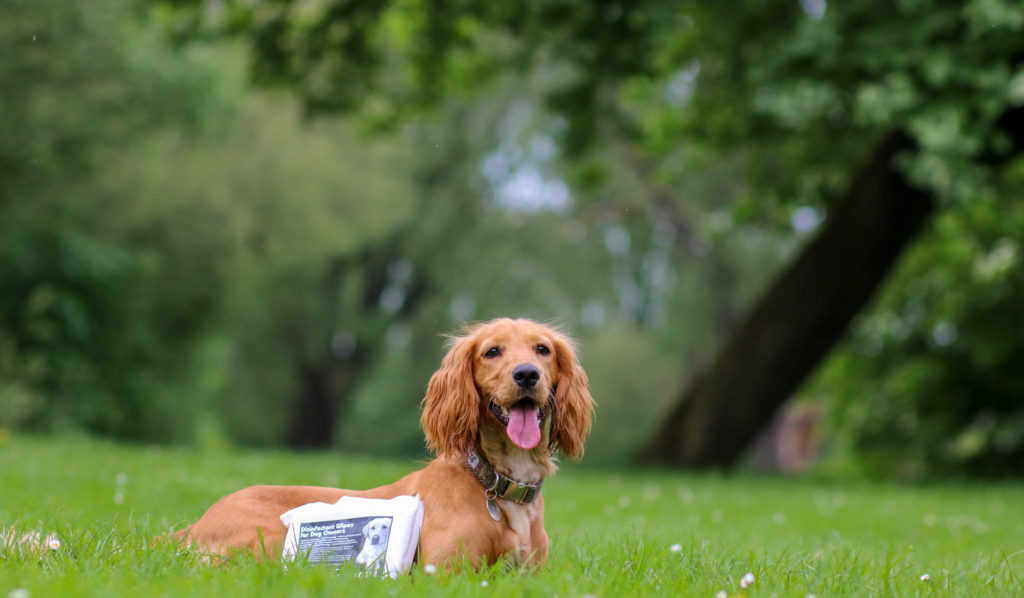 *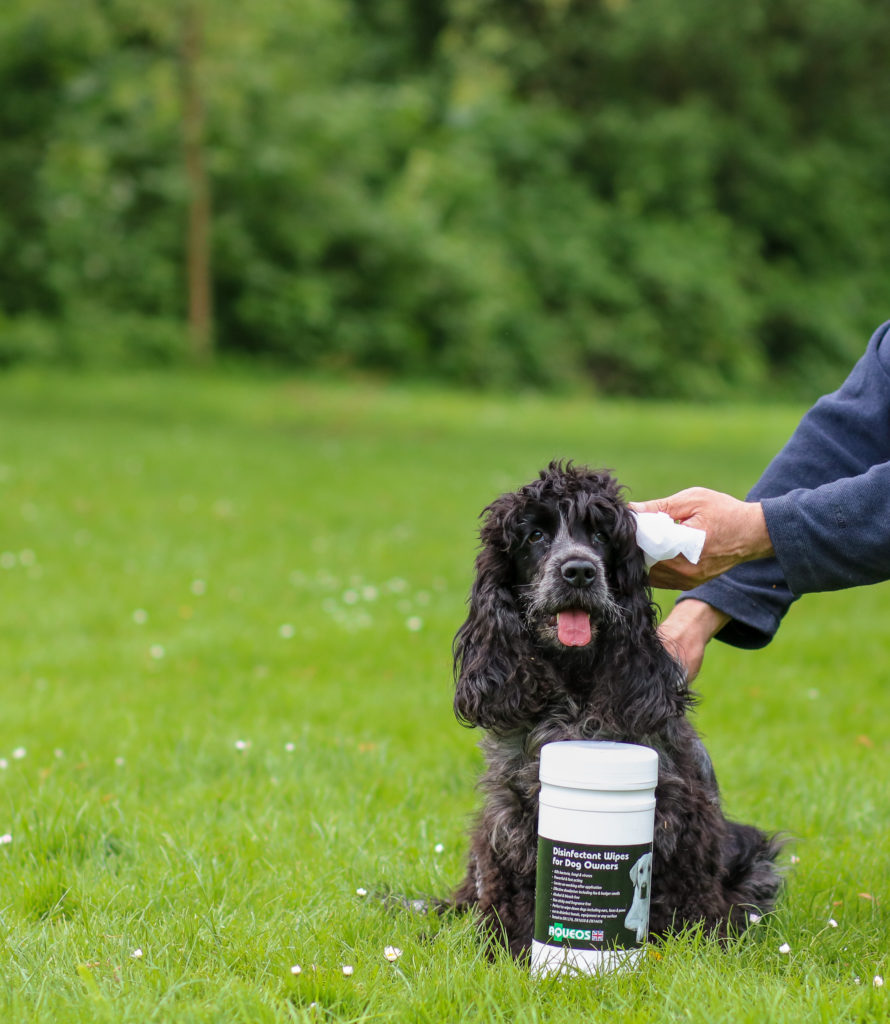 We found the Anti-Bacterial Dog Shampoo had a very light and pleasant fragrance and spread through the fur easily. The product was really effective at removing the "eau de fox" aroma from Maya  as well as the scent of stagnant pond that little Lucia prefers! It also did a great job of cleaning the girls fur, but the biggest advantage of this shampoo is that it can combat itchiness and soothe minor skin irritations. Thankfully neither Maya or Lucia suffer from these conditions but this shampoo must certainly be worth trying if your pooch does. All Aqueos products are effective to EN test standards – EN1276 (bacterial), EN1650 (Fungicidal) & EN14476 (Virucidal) so you can see that the company is really serious about the safety of their products.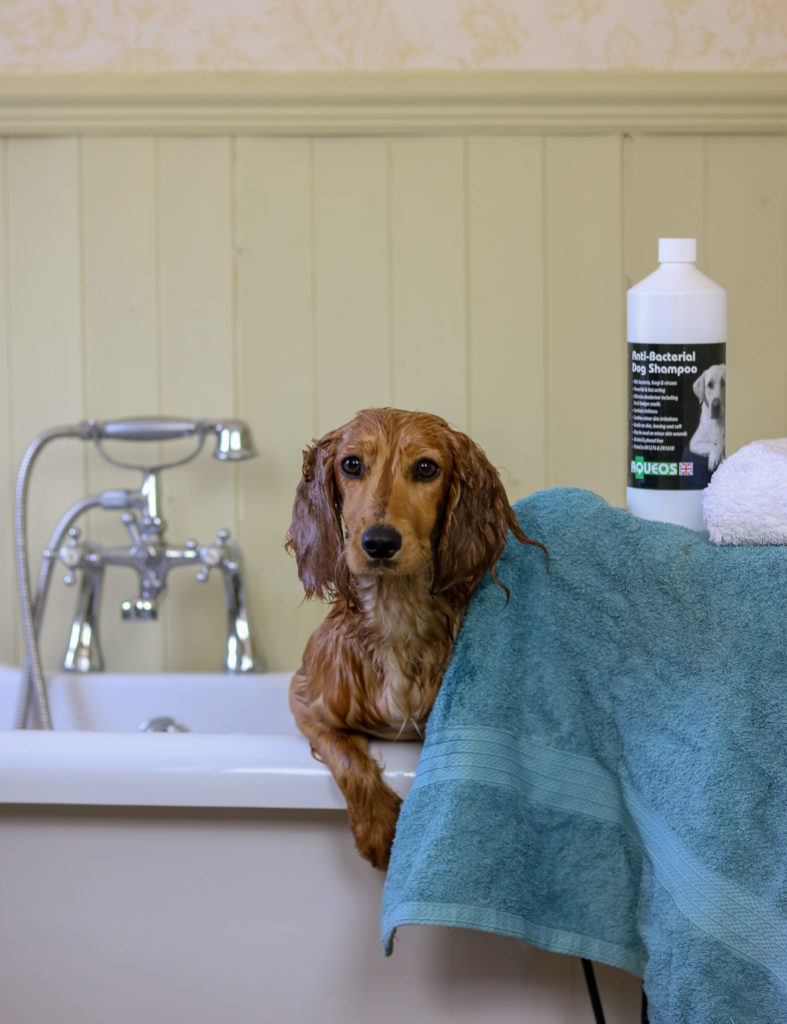 Being a head chef and well versed on hygiene standards, Rod was especially impressed with the Anti-bacterial liquid soap – like the other disinfectant products this carries on working after application and is very pleasant to use.The Spray On Plaster is the one product we received that we haven't had to put properly to the test yet (fortunately) It seems like a fabulous product though that protects minor cuts from dirt and bacteria by forming a bandage like,  film protection over the wound. Apparently it stays in place for several days and aids the natural healing process, and reassuringly it's also safe if licked by your dog. I have put this straight into the first aid kit in my rucksack and paws crossed it stays there, but if the need arises at least I know I've got it just in case.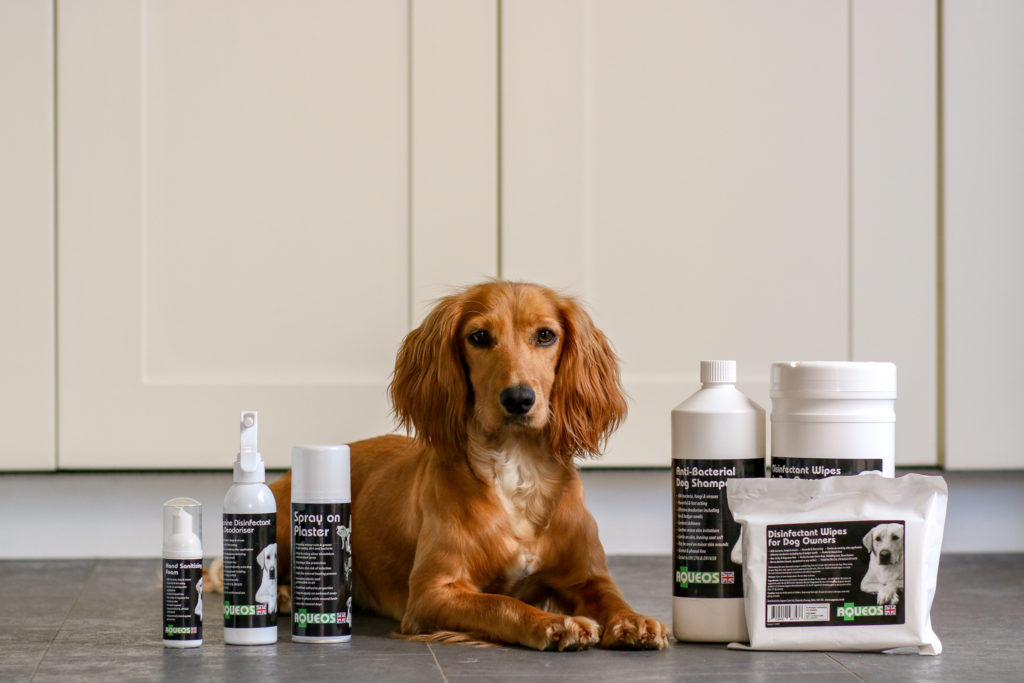 The science behind Aqueos products is fascinating and you can read more about that here. The products are widely used by groomers and kennels and I can understand why, they work so efficiently. You can buy the products, which are very reasonably priced from the Aqueos site and I know I will purchase some of the wipes in the future as they're definitely dog enough for Lucia and Maya!
Do you or would you use any of these type of products on your dog? Why not let us know in the comments below.
Love Sal, Maya & Lucia xxx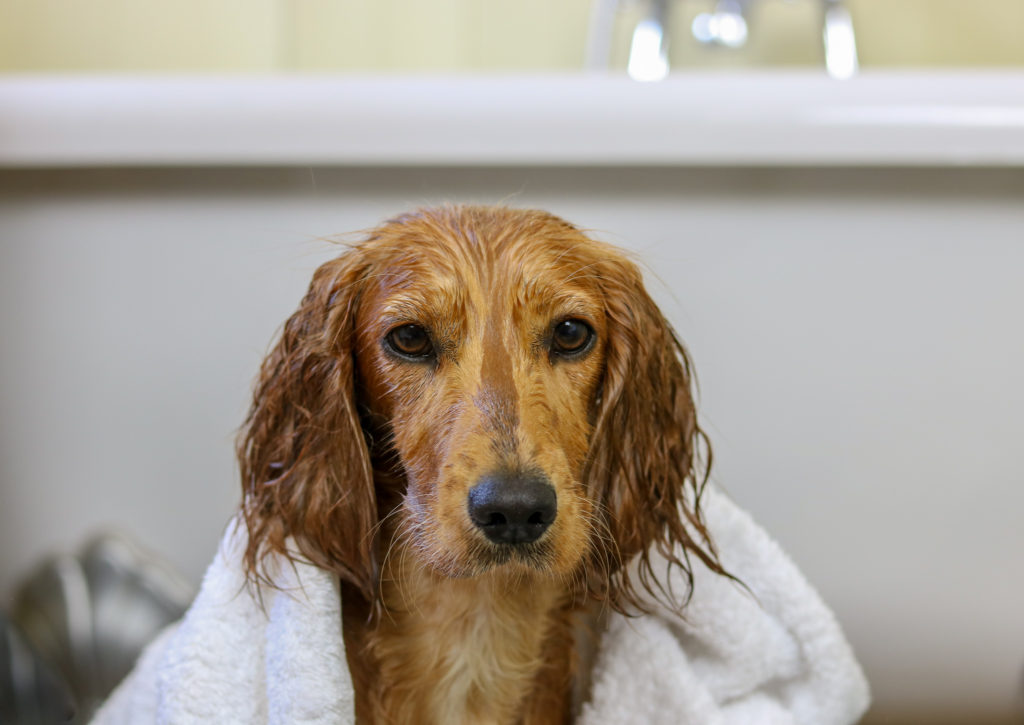 *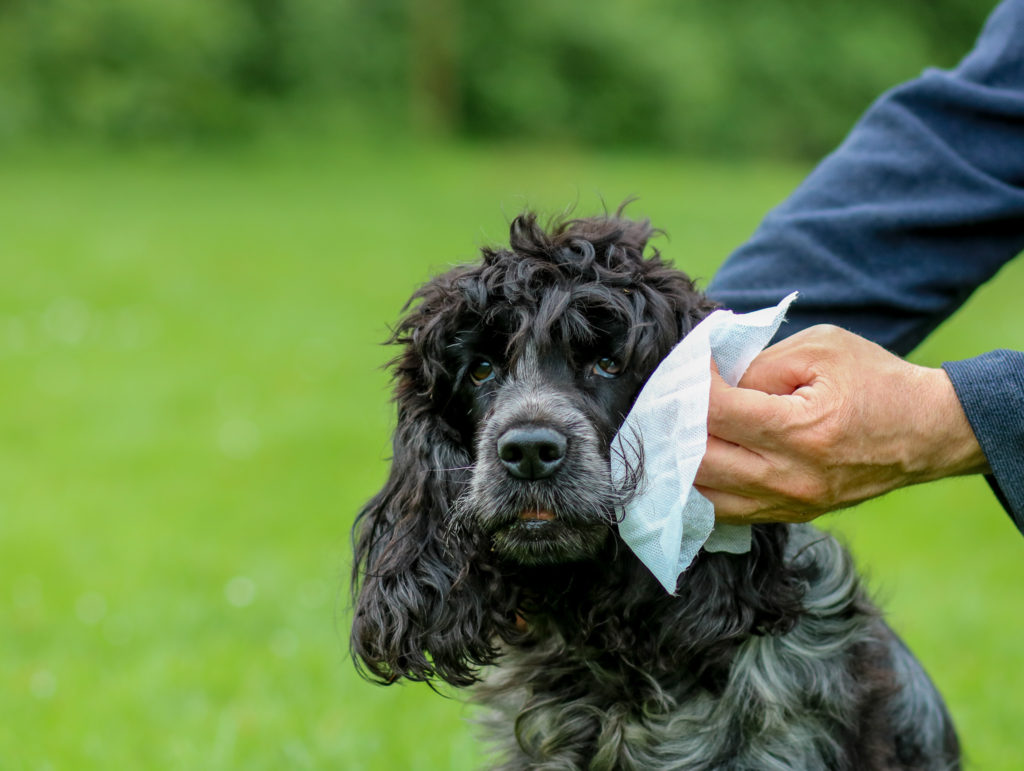 A big thanks to Aqueos for gifting us these products in return for an honest review.