Seeing your dog suffering and itchy from scaly, dry and flaky skin or a more serious condition such as eczema or dermatitis must be awful. Maya is not afflicted with any of these conditions but as a human who has in the past been plagued by eczema, I have considerable empathy for those dogs that are. I was therefore delighted when Claudia from  Anicura got in touch and asked me to test and review their shampoo and spray for itchy dogs as if one dog is saved from the discomfort of these debilitating conditions by their human reading this blog I will be a happy woman!
As is often the case with the best ideas Anicura was inspired by a desire to solve a problem – in this case the lack of natural skincare products available for their own rescue dog – Bella. It was a no brainer for the guys to develop their own solution as they already ran the human skincare brand Salcura Natural Skin Therapy so had a vast knowledge of the subject.
All Anicura products are developed using the principle of homeostasis – the idea that the body will find it's own equilibrium if allowed to do so by being given the right nutrients etc. As such they contain only pure and natural ingredients that are known to be beneficial to inflamed, infected skin. The shampoo contains lavender, calendula, sea buckthorn, safflower and roman chamomile as well as phenoxyethanol, piroctone olamine and benzoic acid and contains no harmful artificial ingredients such as parabens and SLS and it smells absolutely gorgeous to boot!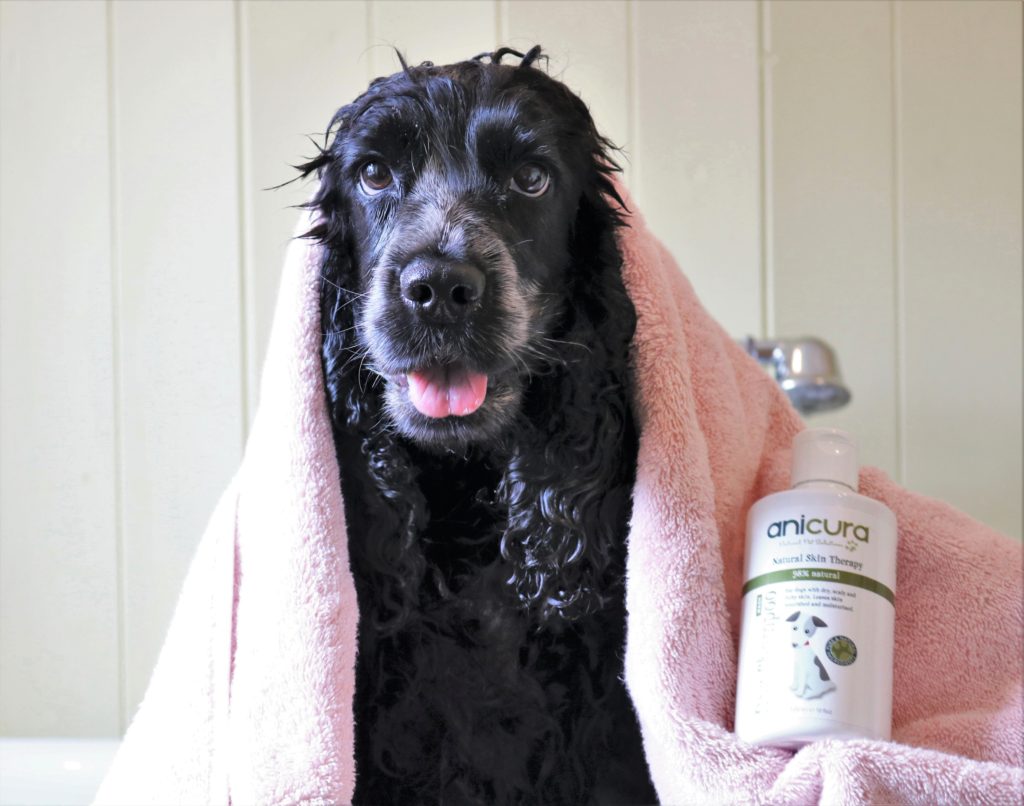 Maya must have known a bath was in the offing after sniffing her post as later that day she got down and dirty and had a roll in some goose poop!! I must admit to turning a blind eye to this as I wanted to test the cleansing properties of the shampoo and it's ability to deal with a stinky pooch!!
So, bath run it was time to put the shampoo to the test. Some thought must have been put into the ergonomic design of the bottle as it was actually so much easier to handle than most, being shorter and wider with a nozzle that actually made the shampoo a doddle to apply. As with any shampoo made from pure and natural ingredients there was no lather to speak of, but this didn't mean that it wasn't doing a good job, and Maya was beginning to smell divine! I found Anicura shampoo to be uber quick and easy to rinse out and would recommend it for those dogs who like to be in and out quickly as well as itchy pooches. Maya was certainly clean and very shiny after using it so to be honest it fits the bill for everypawdy!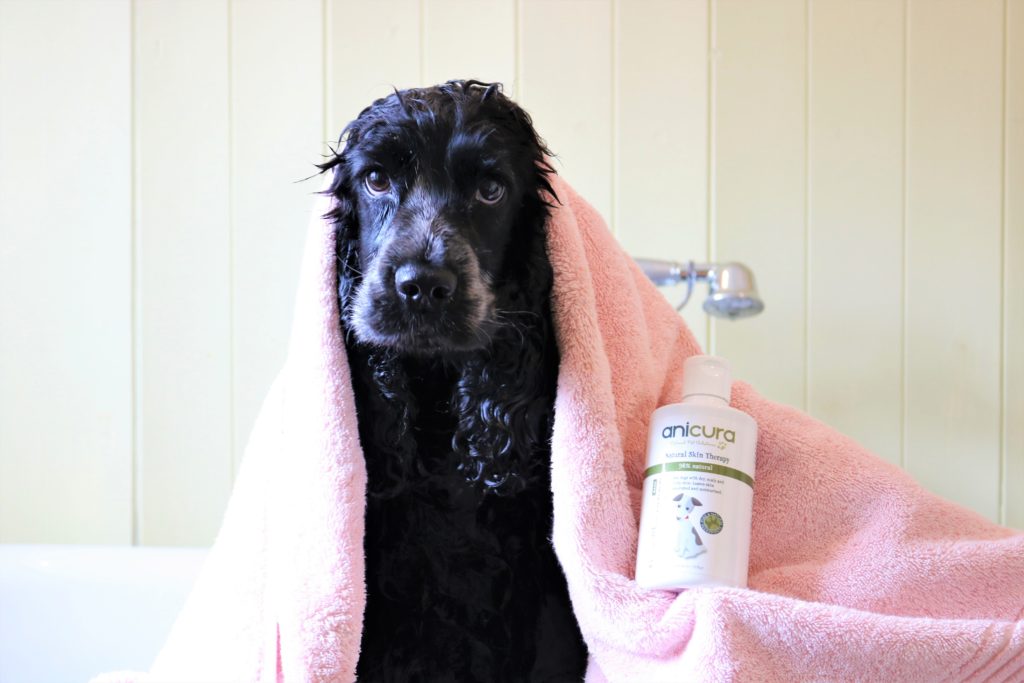 Claudia also kindly sent us a bottle of Anicura Spray for Dogs this is designed to provide the right support for healthy skin and calm and soothe the itchy dog.  Again it's contents (14 different oils and vitamins) are all natural and it is non greasy and economical to use. I have sprayed it on Maya's coat after she spent time in the sea as sometimes she seems a bit itchy until she gets in the bath and she certainly didn't scratch, but as I said before she doesn't actually suffer from skin issues.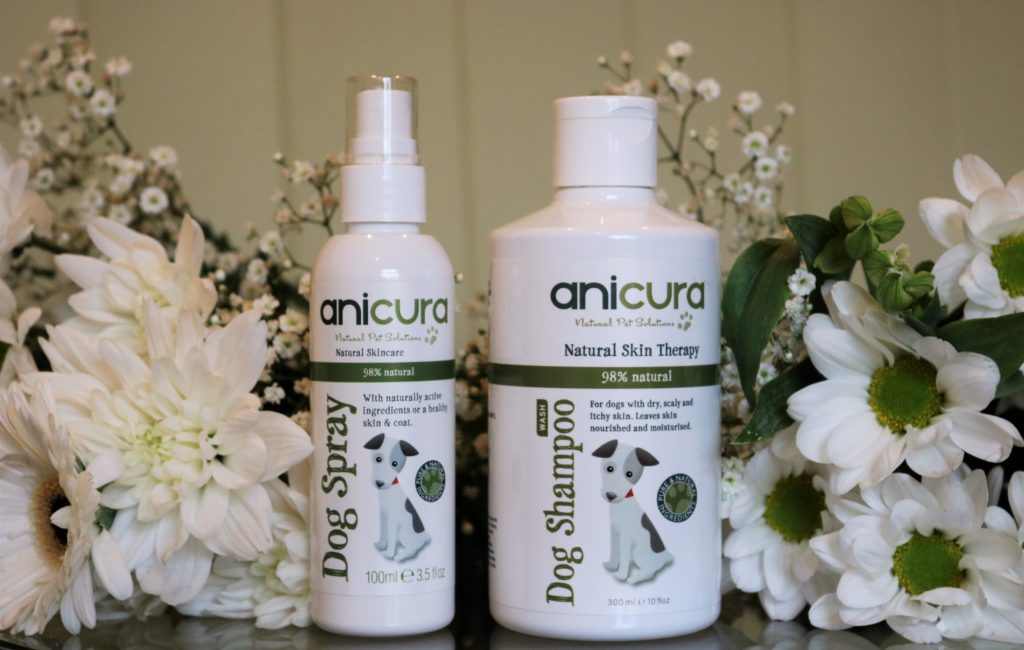 If your pooch does have skin issues though, this product has to be worth a try, and even if they are itch free the shampoo is beautifully gentle, natural and effective. I love that all the products are tested on humans for pets! Anicura are a really ethical company and I was heartened to spot details of a special discount scheme for rescue organisations on their site – a big paws up from Maya for that!
You can purchase Anicura  directly from their website and they are so confident about their products that they offer a 30 day money back policy if you do not see results.
Does your dog suffer from any skin conditions or are they lucky like Maya? Why not let me know in the comments below. We love your feedback.
Love Sal & Maya xxx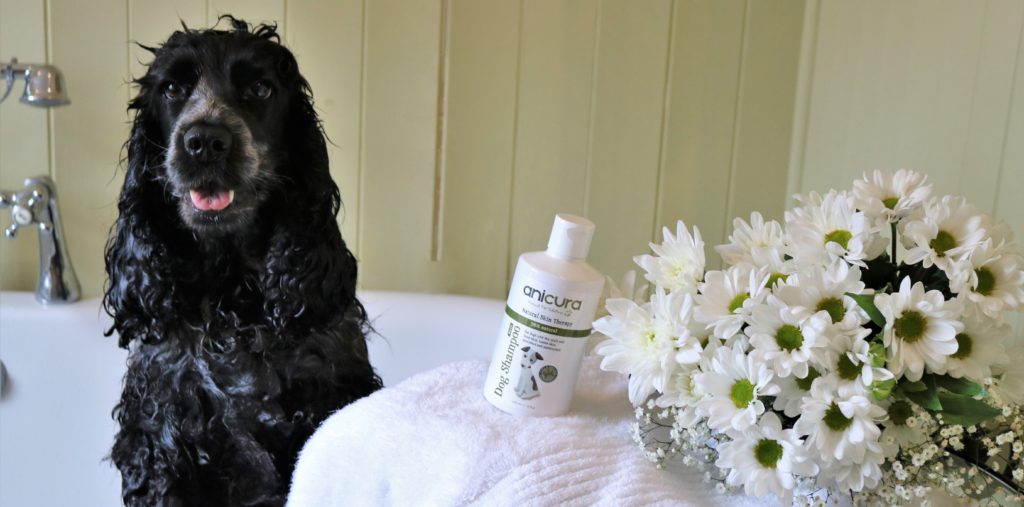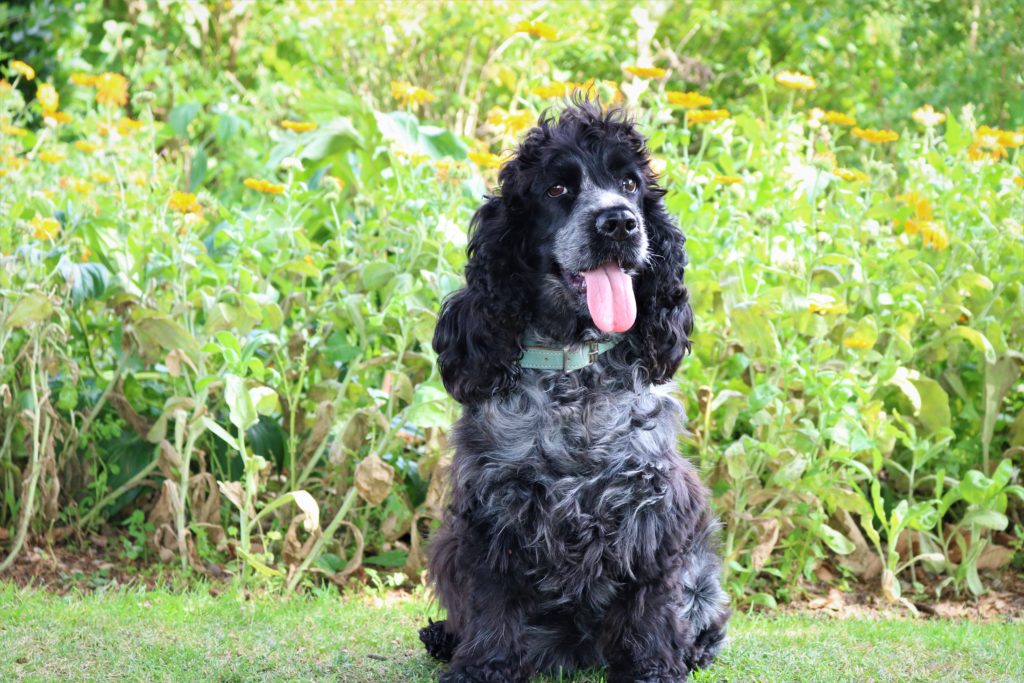 *PR sample