A dog friendly holiday in The Peak District had been on our to do list for ages, there are just so many great walks in the area and the scenery is phenomenal in places. We had been planning for some time to bring a new puppy into our family in the autumn and figured it would be lovely to give Maya some one to one attention before the madness so we booked a weeks holiday in a dog friendly cottage and off we went!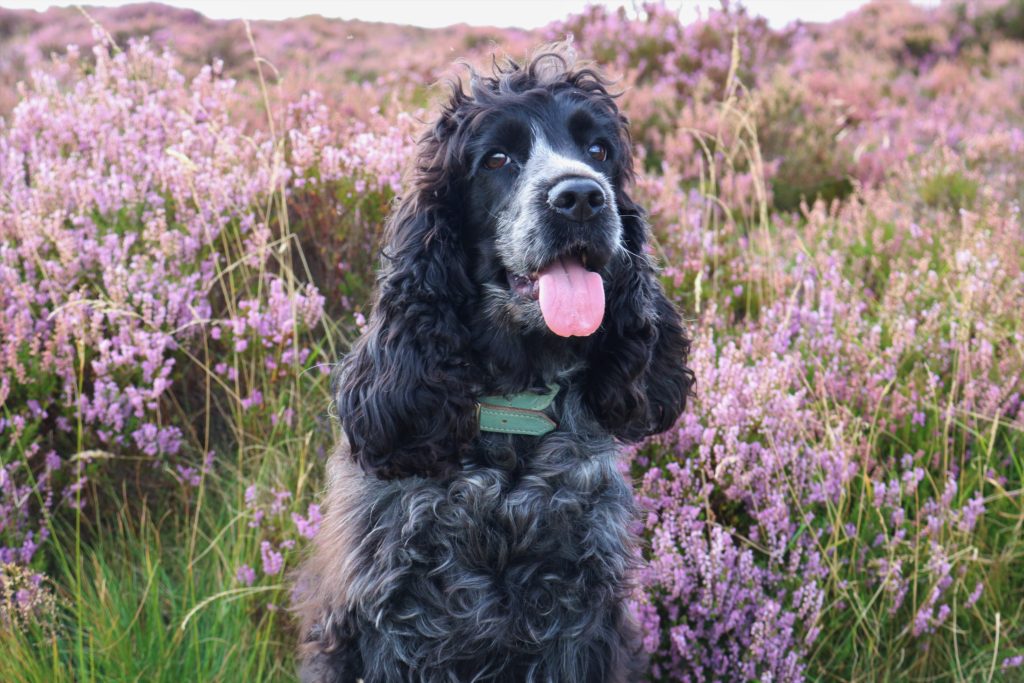 On the drive down our first stop was Stanage Edge, a gritstone escarpment, some of which forms the border between South Yorkshire and Derbyshire. There are some great walks up, and as long as you and your dog are reasonably fit an easy ascent. We parked at Hook's car park because a friend advised me that an ice cream van often parks there!! Maya loves a lick of a cone and she wasn't disappointed. It really is a beautiful place, I loved seeing the purple heather and sheep freely grazing on the moorland topped off by some of the best views in England.. Maya loved sniffing round when she reached the top of a rock and point blank refused to strike a pose! She really relished rubbing her ears on the heather on the way up too – she's a funny little dog sometimes!!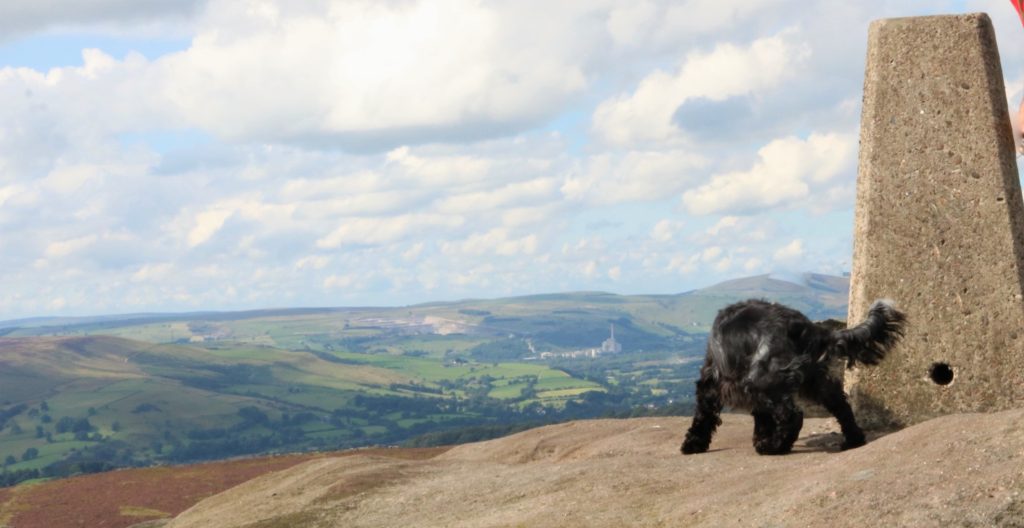 After an exhilarating walk we just had  to visit Hatherage – this beautiful little town has associations with Jane Eyre and Robin Hood and there were a few dog friendly cafes and watering holes dotted around. We waited until we got to Bakewell for lunch though and Maya had the time of her life in The Castle where muddy paws are welcomed, water bowls are dotted around everywhere and madam even received a delivery of 6 or 7 gravy bones to the table!! The human food got the thumbs up from us too! Of course we had a stroll around Bakewell to buy the obligatory Bakewell puddings and tarts and as there were so many outdoor shops it was almost obligatory to purchase  a new fleece!  It's a really picturesque little town and dogs are welcomed in lots of pubs and shops.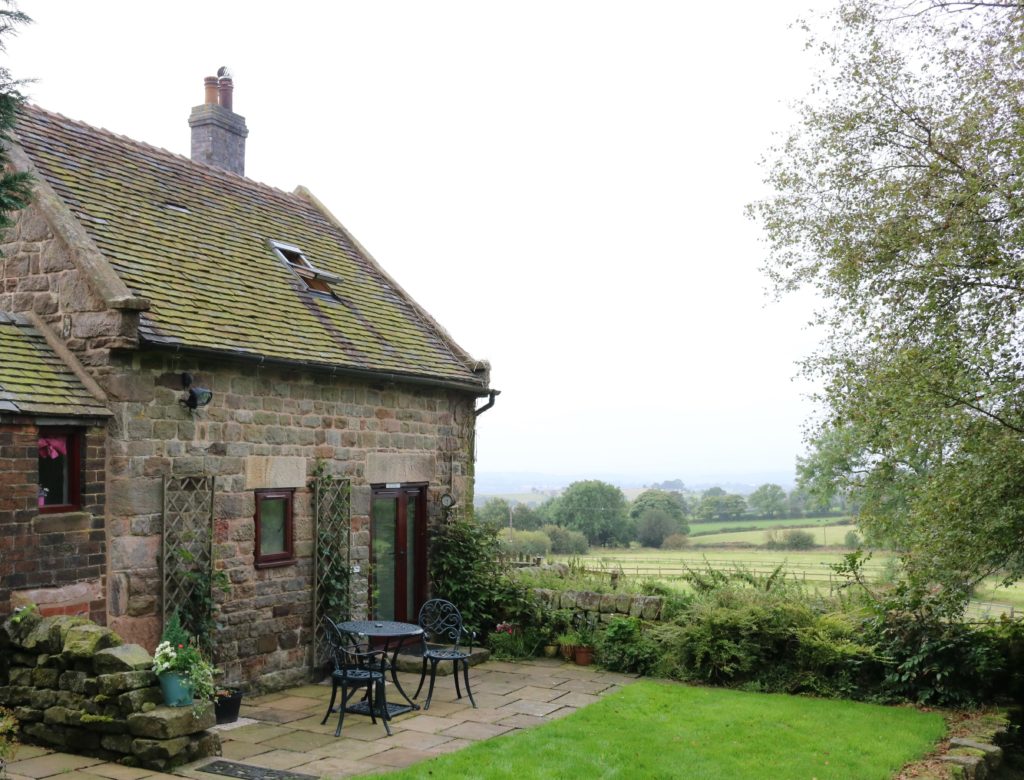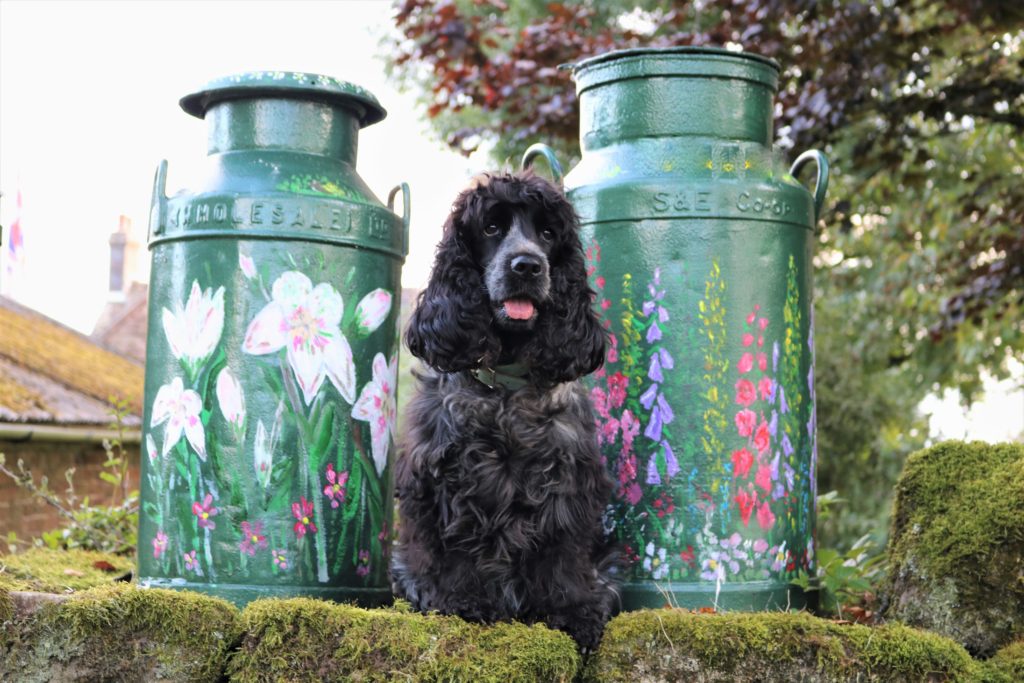 We were super happy with our cottage, really friendly and helpful owners and stunning scenary. Maya was even allowed to explore the beautiful stone walled fields off lead! Mamor cottage was located near Foxt in Staffordshire, just outside the Peak District National Park and with easy access to the Churnet Valley. There is a dog friendly pub just a mile down the road too although we didn't get time to visit it.
There were just so many fabulous walks and although we experienced a fair bit of rain it didn't stop us from completing quite a few! The National Trust car park at Ilam ( free if you are a member) to Dovedale Stepping Stones is a wonderful scenic circular walk and you can add on another trail if like us you are keen walkers.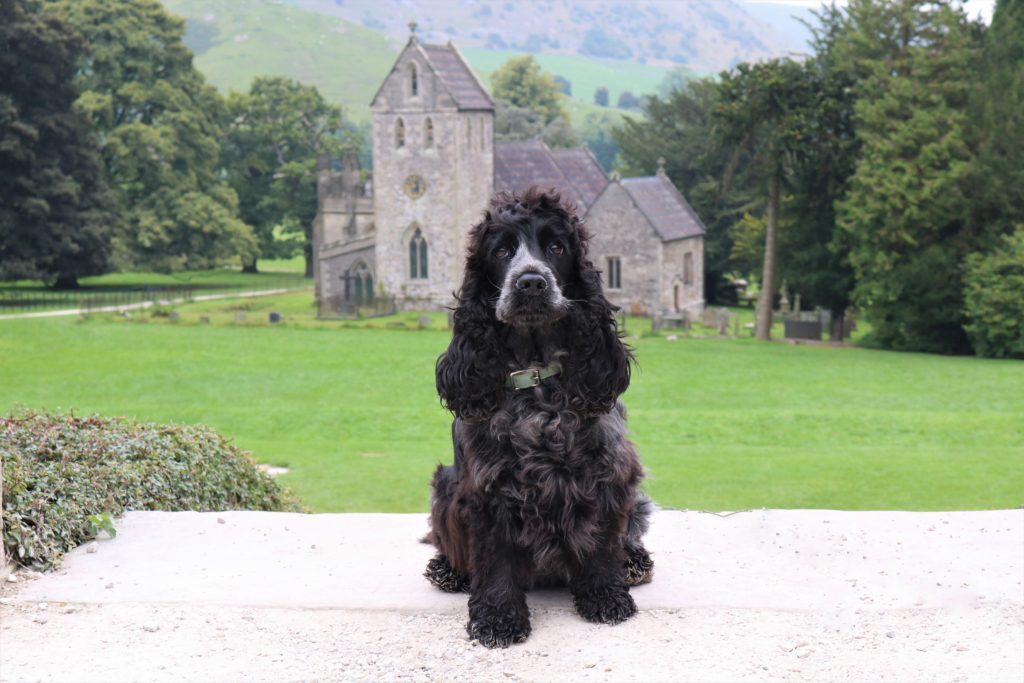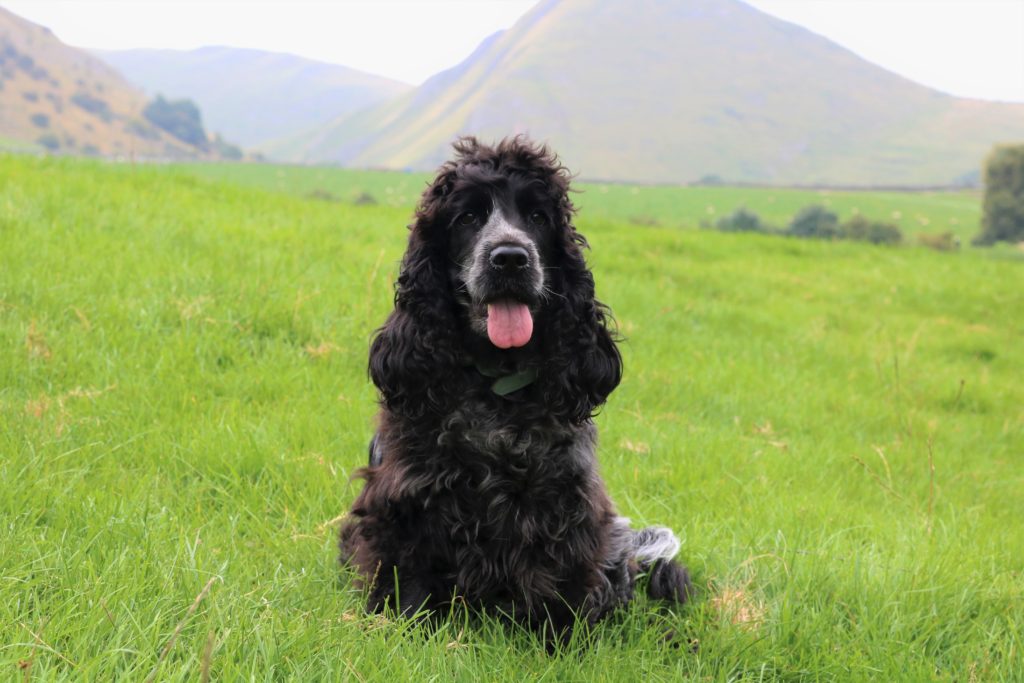 Froghall walks were just a couple of miles from our cottage, with some great woodland walks as well as footpaths across fields and a canal. Hetty's Tea Room situated at the car park for the walks was Maya's first opportunity to try Fozzy's ice cream, (well ok. frozen yoghurt but madam can't read!) for dogs  Maya pronounced it delicious. For humans Hetty's do the most amazing flavoured scones ever and the oat cakes are gorgeous too!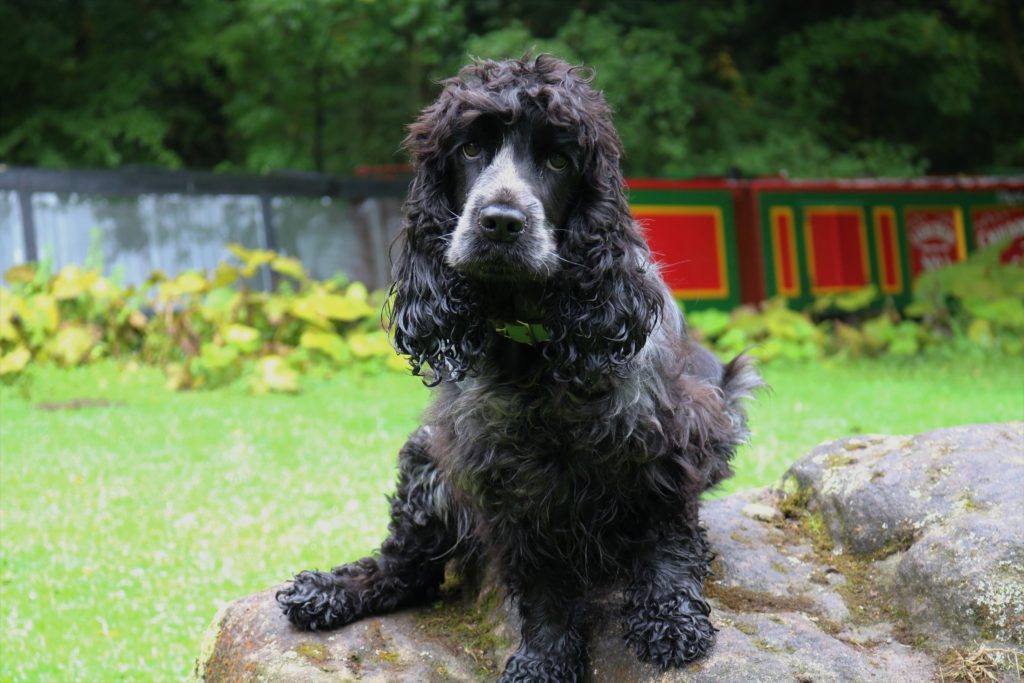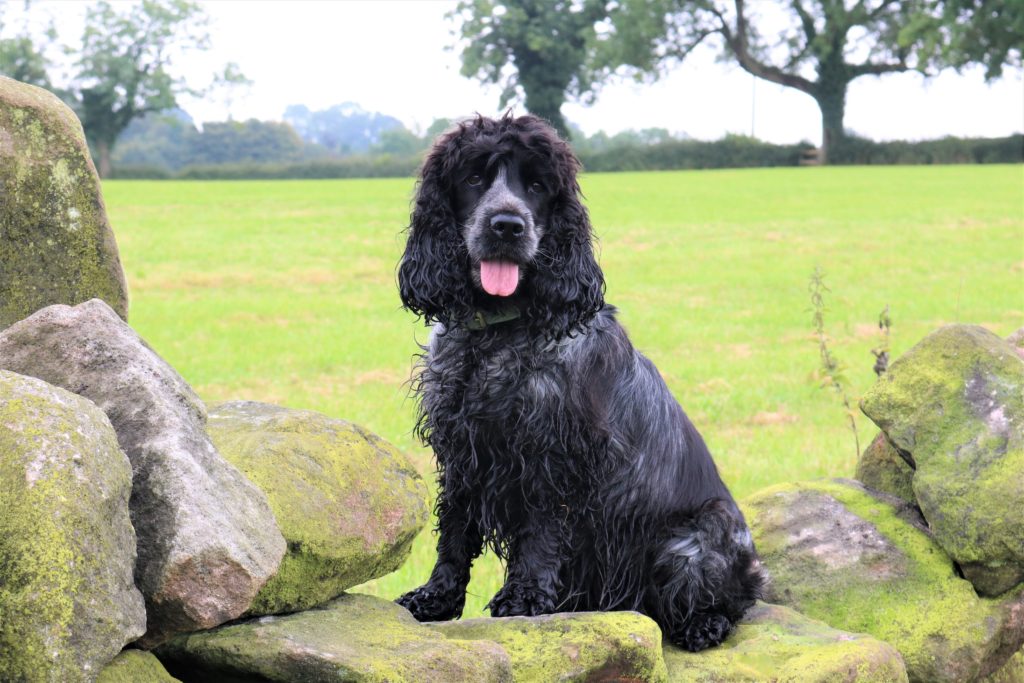 The Goyt Valley turned out to be one of our favourite places to walk, some of the tracks are old carriage tracks and we found it really atmospheric walking along those, especially by the river. The scenery is stunning and there are also walks around the Fernilee Reservoir, and to the ruins of Errwood Hall.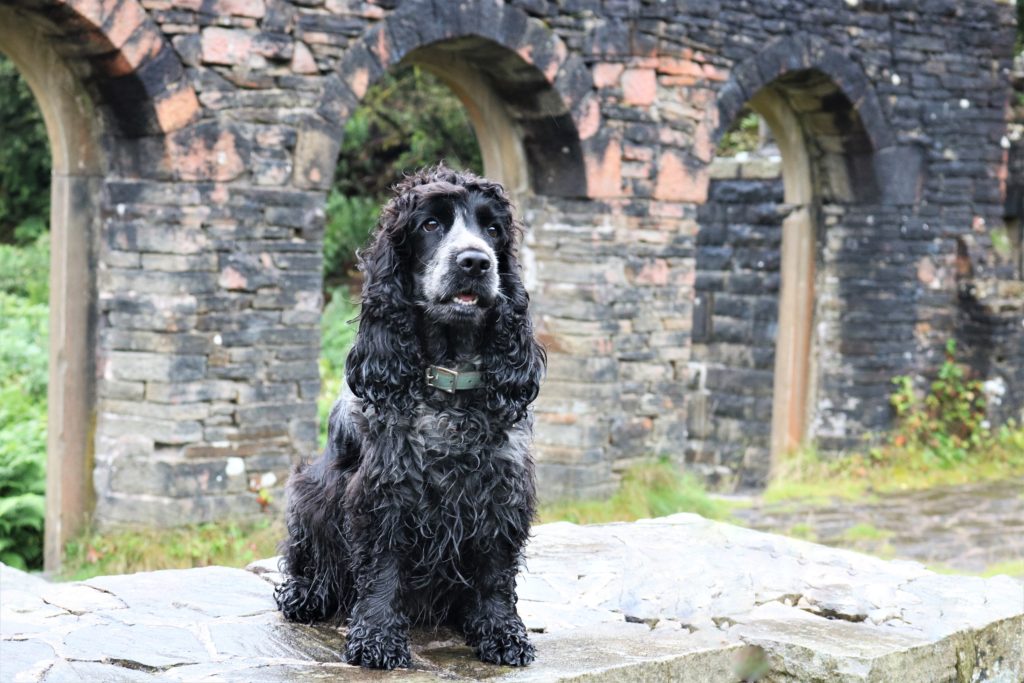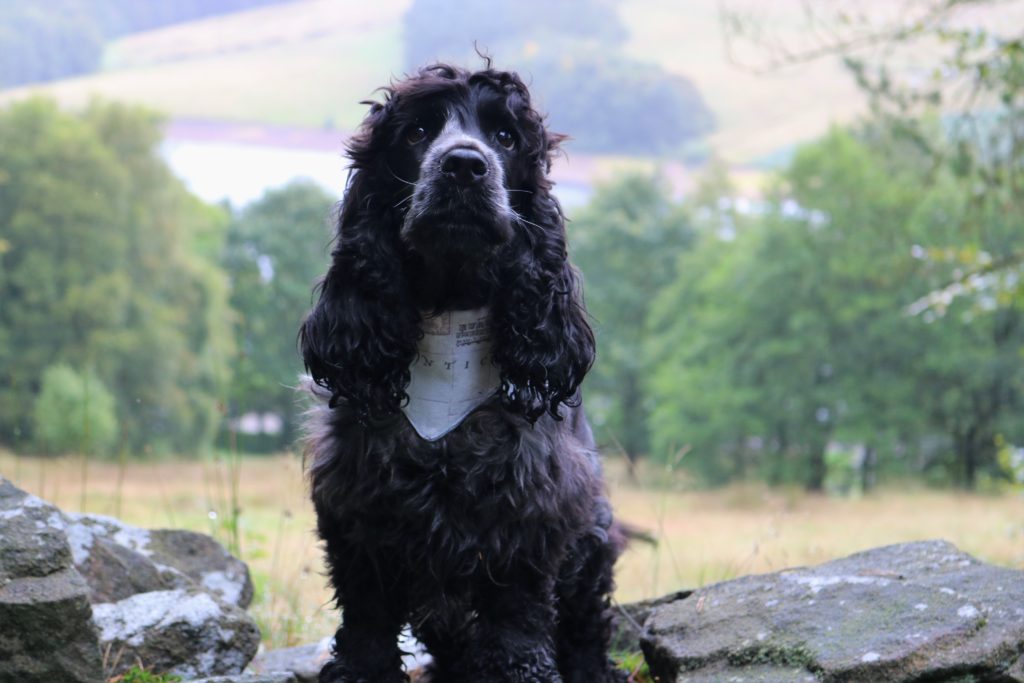 It was a very wet day when we visited Dimmingsdale but we still made the most of the beautiful walks and when we finally returned to the carpark after taking an unplanned detour down a very steep muddy slope we were greeted with The Ramblers Retreat. This is a gorgeous award winning country tea room nestled in the Dimmingsdale and has the most delightful summerhouses dotted around the  beautiful gardens.. Dogs are really made welcome here and the food is delicious – a 10 paw place!!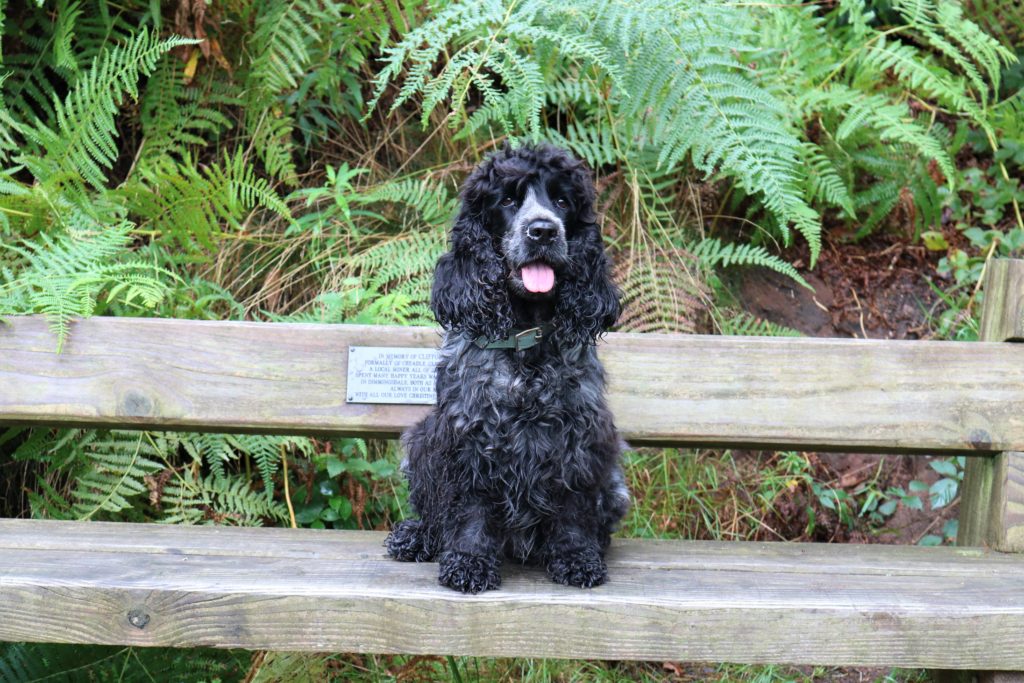 We also visited the stunning Lathkill Dale and on the way home took in a walk from Ladybower  Reservoir to Win Hill and although it rained for nearly the whole 4 hour walk it was worth it! The Peak District and Churnet Valley really is the most wonderful location for a dog friendly holiday if you love long walks and hikes. Maya was in her element and we will definitely return soon.
Hope you are all having a great September, remember we love feedback, so don't be shy, say hello in the comments below!
Love Sal & Maya xxx