Picnics are a quintessential part of a British summer and we love having them, as our little dog is part of our family she always comes too. Maya seems to know when a picnic is being prepared and gets very excited indeed. I am convinced this is because she sees them as a opportunity to get her paws on a few extra treats!! She is extremely food orientated, which is advantageous in terms of training her but can be a pain in the butt when on a picnic where she can requisition a sausage or sandwich in the blink of an eye. I know I'm not the only one to have a greedy little mutt so I've put together a few tips to help make sure your picnic is fun for all!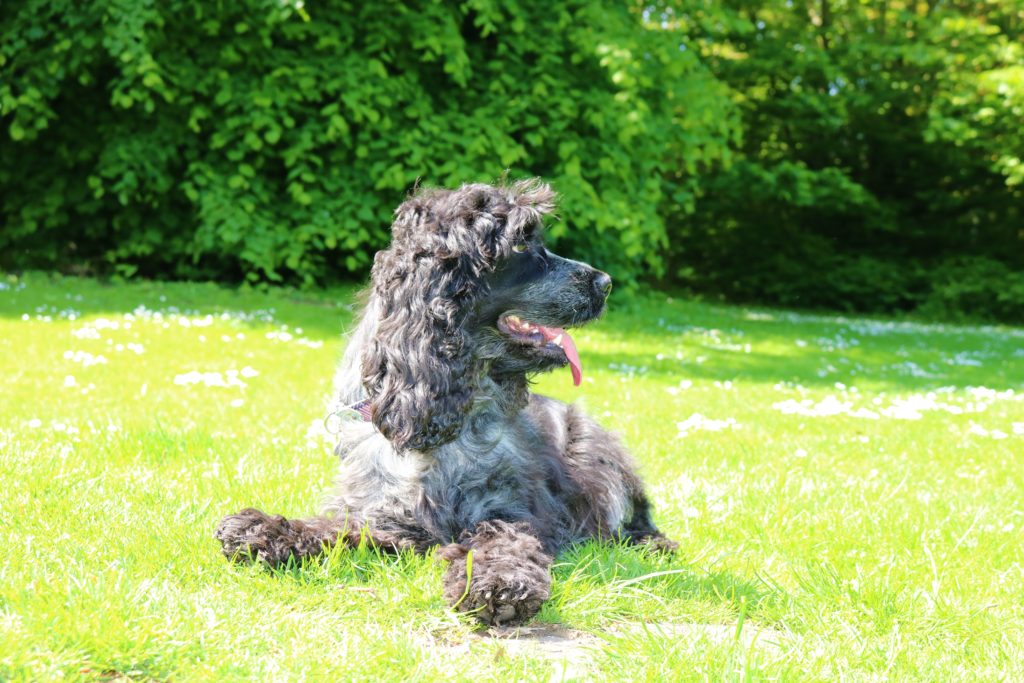 Tip number one  Purchase yourself a spiral tie out stake  –  these are so useful and  mean that your dog can sit around the picnic rug and be part of things but kept just out of reach of those extra snacks. We have found ours really handy whilst on holiday and visiting friends with beautifully planted gardens too!! If your dog is the social type, the stake can also avoid them joining in a  strangers picnic! It's also wise to choose your picnic spot carefully to avoid unwanted guests of your own!
Tip number two A collapsible water bowl or dog travel water bottle is much less bulky to pack than a traditional bowl. Check if there is a water source at your proposed picnic site and if not make sure you take plenty of water. If Maya will be eating one of her main meals at picnic time I have started use the slow feeding inserts that I recently reviewed to make her meal last!
Tip number three I try to avoid using any foods in the picnic that are toxic to dogs. Accidents can happen and if you stick to this rule the worst that can happen is you lose your lunch! It never fails to amaze me how quick and adept Maya is at food theft. I always give her a little bit of fruit and a special treat though, just so she feels included! Sometimes it's a nice touch to dress your pooch up too if it is a special occasion picnic!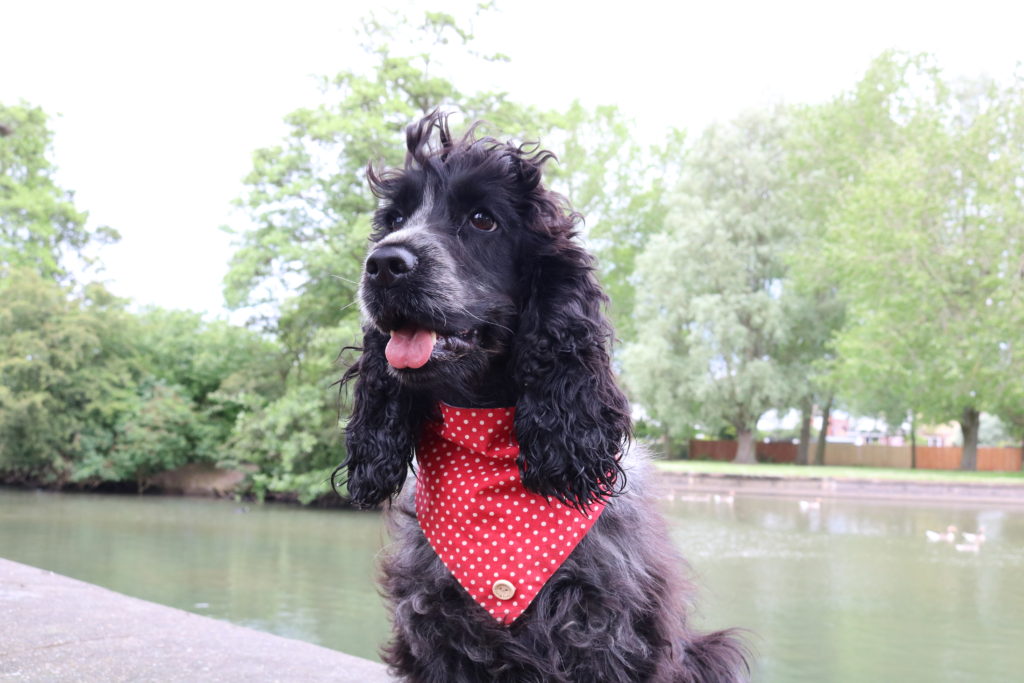 Tip number four In hot and sunny weather try to pick a spot with some shade for your dog to lie in. If that isn't possible try using a sun/golf umbrella to give your pooch a little respite from the sun. If it's a hot day a little swim really helps to cool your pooch down.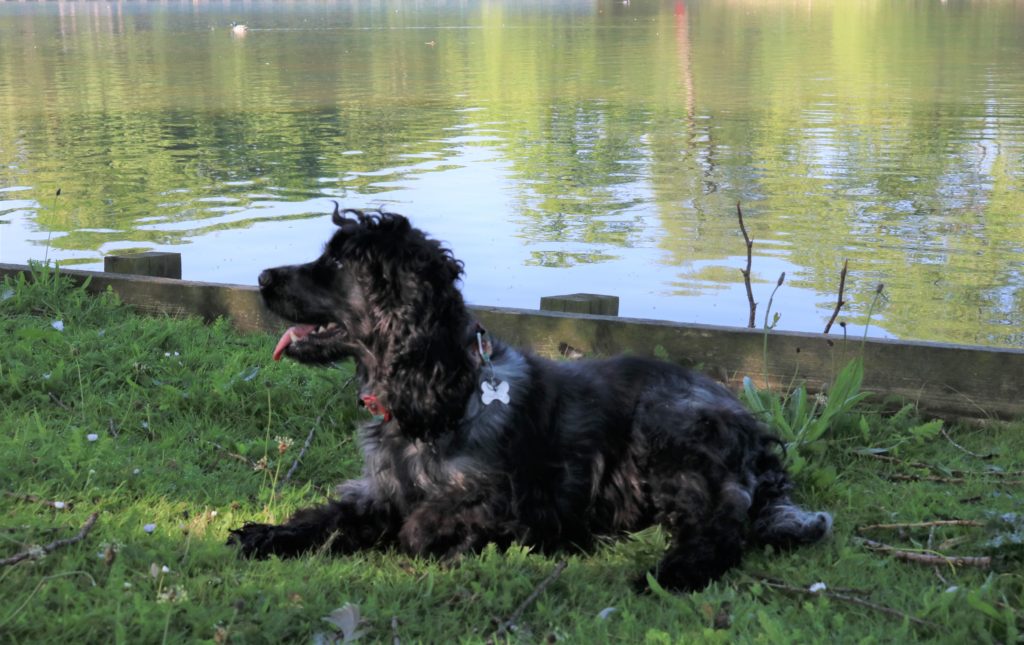 Tip number five Always go for a walk before you eat so pooch has  a little less energy and is more likely to settle down and relax. Sometimes when we meet up with friends our picnics can go on for a few hours, so I always take a couple of balls and a toy for Maya to play with and take her for a bit of a stroll every hour or so in case she needs to go.!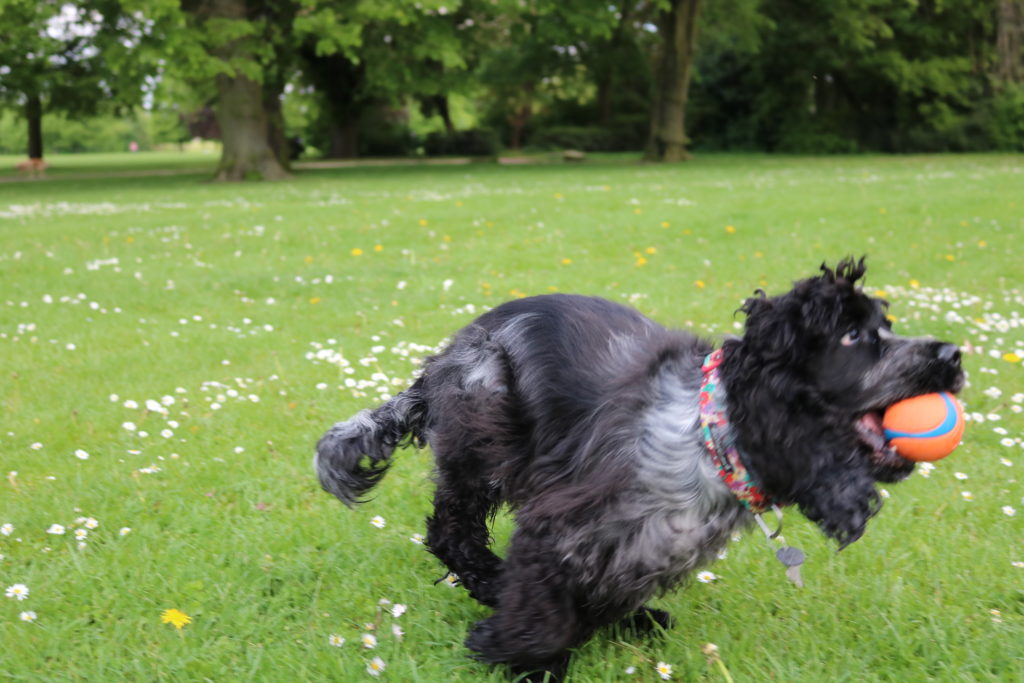 I hope you will find these tips useful, please let me know if you have any picnic tips.
Love Sal & Maya xxx